Concussion
OBJECTIVES
1 Differentiate type of luxation injury.
2 Identify injured tissues involved.
3 Define objectives of initial treatment.
4 Estimate frequency and type of possible complications.
DESCRIPTION AND CLINICAL APPEARANCE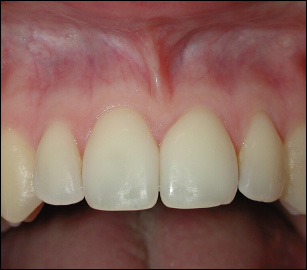 This lesion is an injury to the tooth-supporting structures without increased loosening or displacement of the tooth, but with pain to percussion.
RADIOGRAPHIC APPEARANCE