Crown-Root Fracture
OBJECTIVES
1 Identify the tissues involved.
2 Provide emergency care to reduce pain due to mobile crown-root fragments.
3 Select appropriate treatment.
DESCRIPTION AND CLINICAL APPEARANCE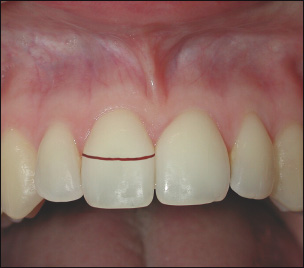 This is a fracture involving enamel, dentin and cementum, with or without pulpal involvement.
The fracture usually starts at the mid-portion of the crown facially and extends below the gingival level palatally. The coronal fragment is more or less displaced in an incisal direction, which results in pain from occlusion. In the premolar and molar regions, the fracture is usually confined to the buccal or palatal cusps.
RADIOGRAPHIC APPEARANCE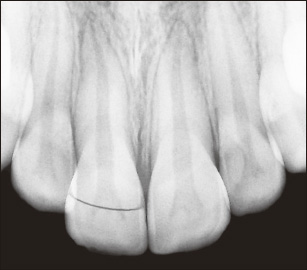 With labio-lingual fractures only the incisal and labial part of the fracture can be identified, whereas the lingual and more apically placed part of the fracture usually cannot be seen due to the hinge-like displacement of the fragment. Typically, proximal crown-root fractures are evident radiographically.
BIOLOGICAL CONSIDERATIONS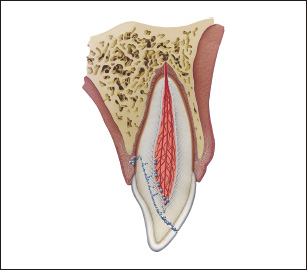 The histological events in the pulp mimic those of complicated and uncomplicated crown fractures, depending on the location of the fracture. Due to plaque accumulation in the line of fracture, the PDL next to the fracture line also shows inflammatory changes.49