Class II/1 subdivision, crossbite 26 and 27
Extraction 24, maxillary removable plate
Male: 14 years, 3 months to 25 years, 6 months
A boy aged 14 years 3 months exhibited a class II/1 subdivision anomaly with a neutro-occlusion on the right and a ¾ PW disto-occlusion on the left side. Moreover, the maxillary left first and second permanent molars were in crossbite. The mandibular dental arch and the maxillary arch on the right were more or less free of abnormality. In the second quadrant, crowding existed in the canine region and the permanent molars were positioned too far to palatal. The patient had good facial configuration, adequate lip closure, and overall he enjoyed normal function and no sign of temporomandibular joint problems. In accordance with the asymmetric occlusion, the midline of the maxillary arch was 2 mm to the right of the one in the mandible. The maxillary incisors were also too far to the right in relationship to the nose and upper lip. The midline deviation was clearly localized in the maxillary arch (Figs 30.1 and 30.2).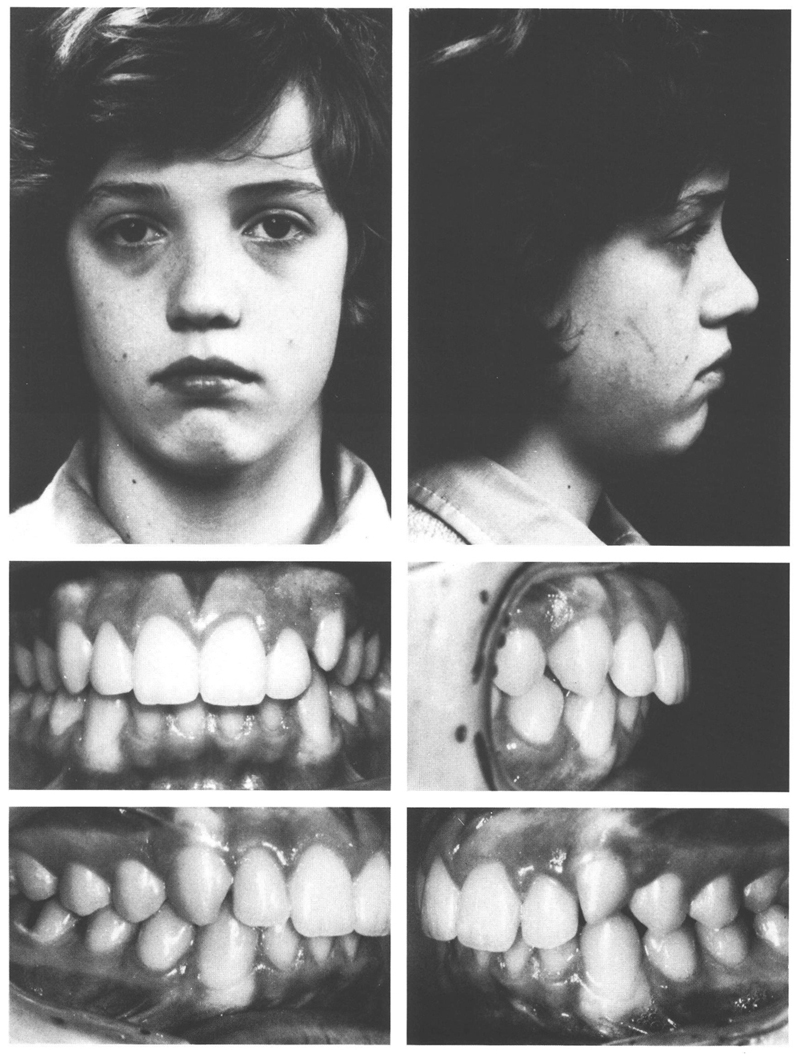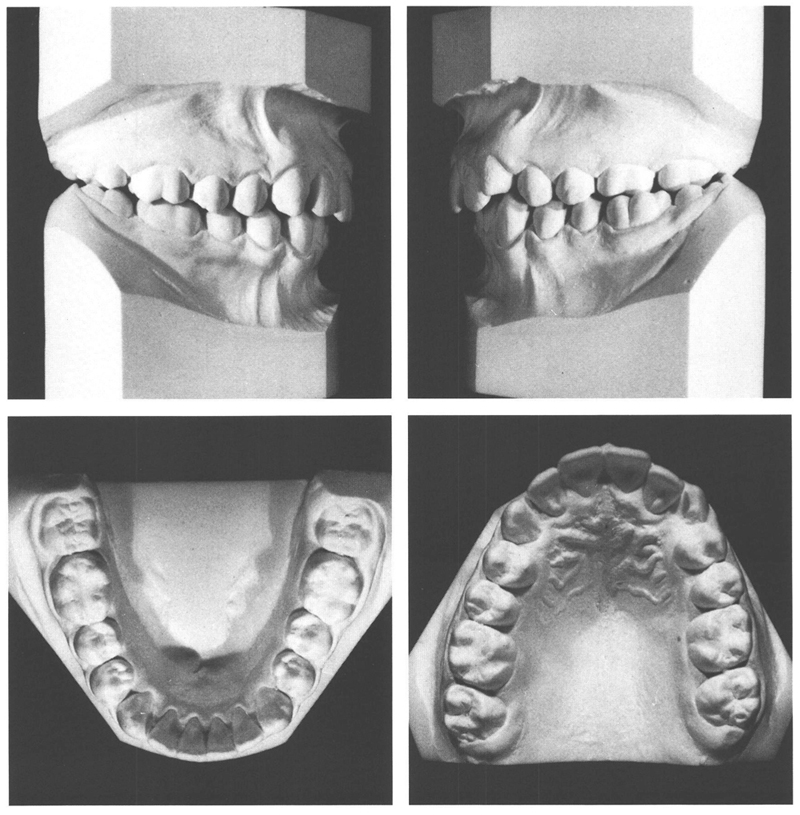 Figs 30-1 and 30-2 A boy aged 14 y, 3 mo with a good facial structure has a class II/1 subdivision anomaly (right neutro-occlusion, left ¾ PW disto-occlusion) and a crossbite of the maxillary left molars. The mandibular first molar is positioned a little to the buccal and is in buccoversion. There is solid interdigitation, including in the region of the crossbite, with crowding of the maxillary left lateral incisor and the adjacent canine. The midline of the maxillary dental arch is displaced 2 mm too far to the right in relationship to the overall structure of the face and the mandibular arch in particular. It is not possible to discern any facial asymmetry.
The decision was taken not to treat the mandible and to let the crossbite remain. The maxillary left first premolar was extracted, which provided room for better alignment of the lateral incisor and the mesially angulated canine. In addition, the teeth distal to the extraction space could drift mesially into a disto-occlusion of a full premolar width with a good mesiodistal interdigitation. To obtain the desired tooth movements, a maxillary plate with labial arches and a buccal spring onto the left canine were fitted at the age of 14 years, 6 months after the extraction had been performed two months earlier. The deep bite was reduced with a biteplane, after which the incisors were retracted with the labial arches. After 1½ years, the desired result had been obtained and treatment was terminated. The deviation of the midlines of the dental arches had been corrected and good interincisal contact was reached. The maxillary left second premolar interdigitated wel/>