Class III, agenesis 25, late development 15
No orthodontic treatment
Male: 9 years 4 months to 23 years, 7 months
A boy who was 9 years, 4 months old and who exhibited a class III anomaly with an anterior open bite, was examined. His mid-face was not underdeveloped and his mandible was large; his profile was straight. The incisal edges of maxillary and mandibular incisors were in an end-to-end position but were not in contact. On the right, the second deciduous molars were in crossbite. Radiographs showed that the maxillary left second premolar was agenetic and that the development of the one on the right side was quite retarded. Their predecessors were carious. The asymmetric anterior open bite could be attributed to thumb-sucking and tongue interposition (Fig 2.1).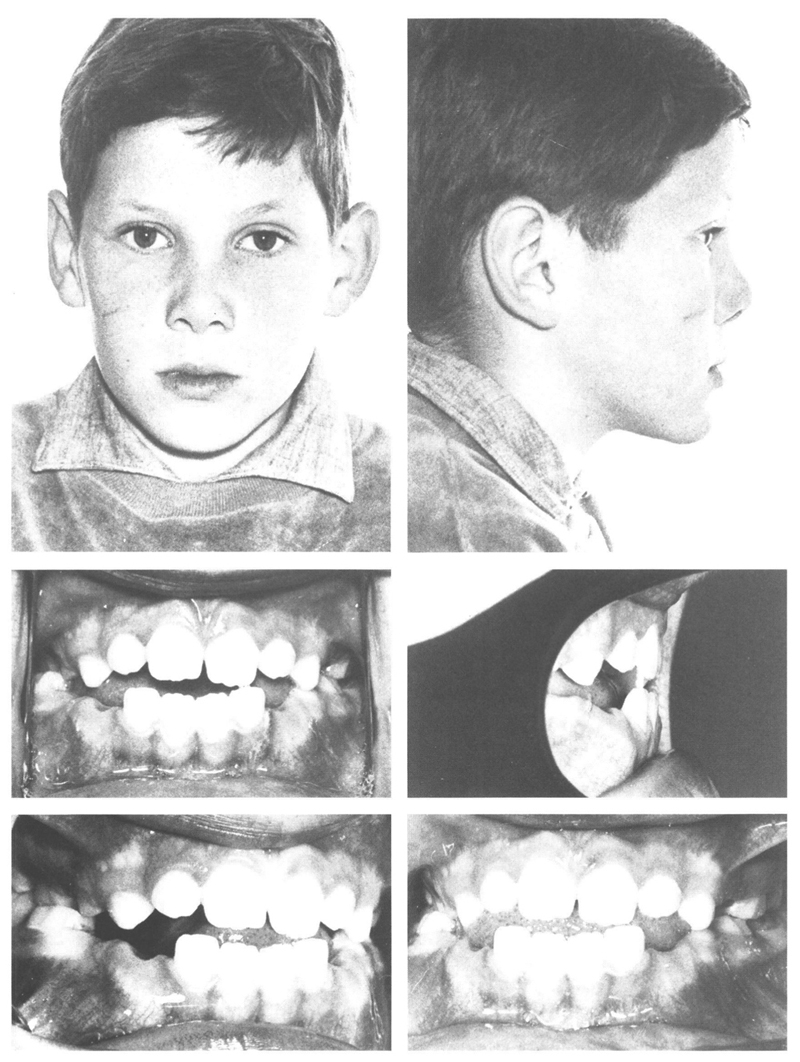 Fig 2-1 Boy aged 9 y, 4 mo, class III anomaly with anterior open bite, crossbite on the right, and tongue interposition. The maxillary left second premolar is agenetic, the one on the right is delayed in development. Despite a low attachment of the labial frenulum, no central diastema in the maxilla is present.
The boy's father also had a class III anomaly with reversed incisor overjet, without ever having found it to present any difficulties. An older sister with a class II/1 malocclusion in which two maxillary permanent teeth were missing, exhibited such strong mandibular growth during />