Class II/1
Cervical headgear, maxillary removable plate, elastics "through the bite"
Male: 10 years, 7 months to 22 years, 2 months
This boy, aged 10 years 7 months, had a class II/1 anomaly with a fairly normal profile for his age. He could breathe through his nose easily and his lips were long enough to hold them closed without strain. The disto-occlusion of ½ PW was less to be attributed to a deviant jaw relationship than to abnormal tooth positions. This showed itself among other things in the marked labioversion of the maxillary incisors with an overjet of just 4 mm. Both dental arches exhibited excess space, albeit that the mandibular right first permanent molar had migrated mesially as the result of premature loss of the adjacent second deciduous molar (Figs 10.1 and 10.2).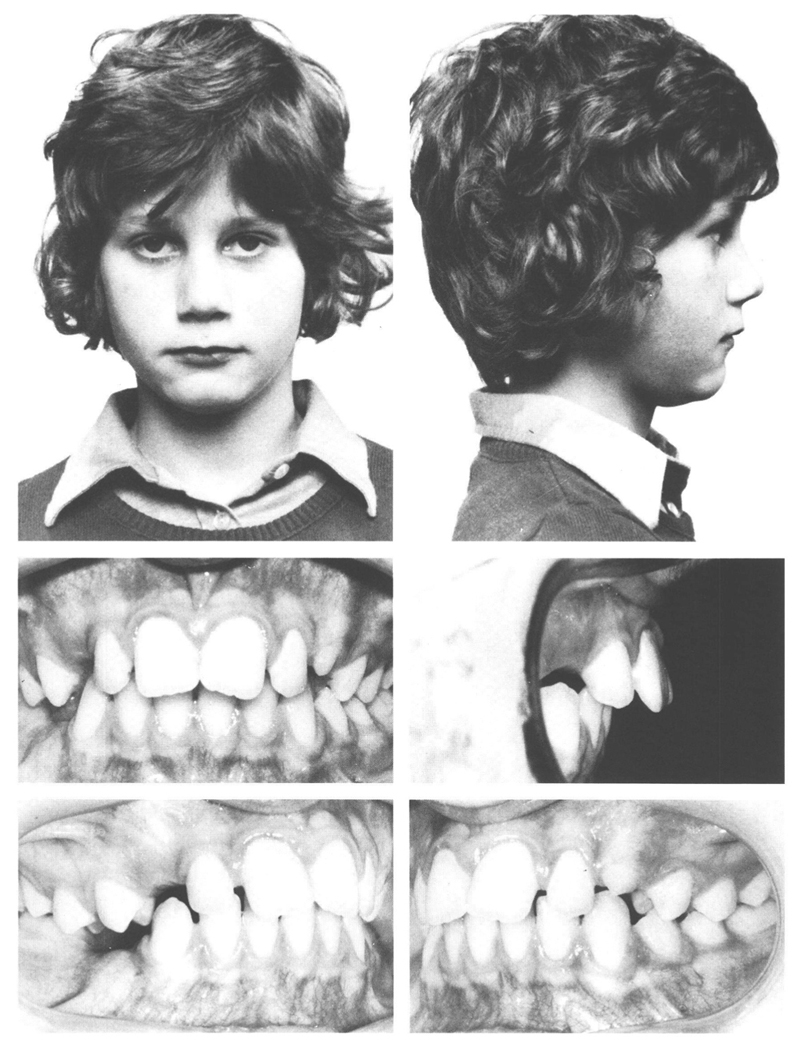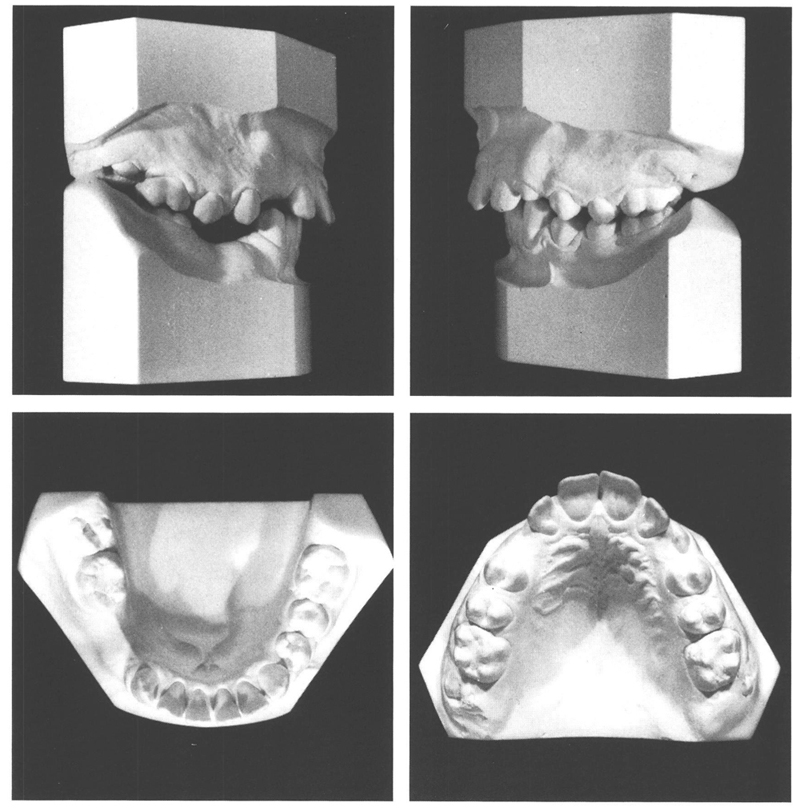 Figs 10-1 and 10-2 A boy aged 10 y, 7 mo with a class II/1 anomaly (disto-occlusion ½ PW), a more or less normal sagittal jaw relationship and facial profile, and a shallow lower face height with lips of adequate length to secure unstrained closure. The maxillary incisors are tipped labially. Excess space is available in both dental arches despite premature loss of the mandibular right deciduous molars.
The treatment plan was use of a cervical headgear and a maxillary plate. In view of the excess space in the maxillary arch and the contact between the maxillary and mandibular incisors, the fitting of the plate would have to be done soon after beginning the headgear therapy.
Use of the headgear began at the age of 10 years, 9 months. Seven weeks later, the plate was fitted. At 11 years, 3 months, such an improvement in the occlusion had occurred that it was no longer necessary to wear the headgear. The plate was used first to reduce the overbite and then to retract the maxillary incisors.
At the age of 11 years, 9 months, the desired result had been achieved with a reasonable occlusion. That did not apply to the mandibular right second premolar, which shortly before had emerged lingually despite the fact that there was essentially enough room for it in the arch. When two months later it was seen that the position of this premolar had not improved, a hook was fixed to its lingual surface. The same was done to the buccal surface of the maxillary right second premolar. An elastic band was fitted "through the bite" between the two hooks and after eight weeks the mandibular right second premolar was in a good position (Figs 10.3 and 10.4).