The Direct Canine Rise Restoration
Subir Banerji and Shamir B. Mehta
Principles
In Chapter 3.1, the requirements for a mechanically stable occlusal scheme were outlined, hence the concept of the mutually protective occlusal scheme. In summary, this includes the presence of even, stable occlusal stops on all of the teeth (being of a slightly higher intensity on the posterior teeth) in the intercuspal position, with the absence of contact between the posterior teeth (disclusion) during excursive movements. Guidance to the mandible should be provided by the anterior dentition, with occlusal loads being equally shared. With a canine-guided occlusal scheme, guidance during lateral excursive movements is provided by the canine teeth only.
In the absence of posterior disclusion during excursive and protrusive mandibular movements, the posterior teeth will make antagonistic contact, which may ultimately manifest as:
Pathological wear
Partial or indeed complete tooth fracture
Premature restorative failure (additionally affecting the anterior dentition)
Increased loading of teeth and occlusal trauma (and its sequelae)
Contributing to temporomandibular joint disorders or dysfunction.
Figure 9.2.1 depicts an example of a patient with mild posterior tooth wear due to wear of the canine tooth.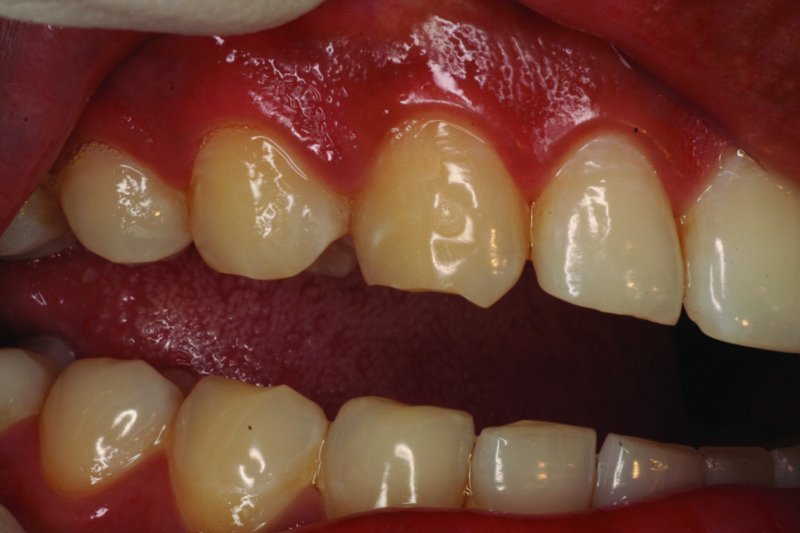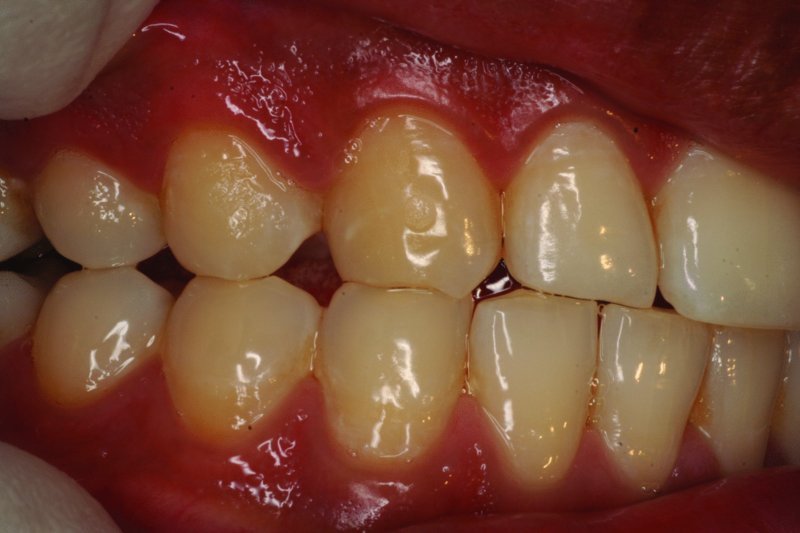 The absence of posterior disclusion in a patient who may have previously presented with a canine-guided occlusal scheme may occur following the process of tooth wear affecting the canine teeth, iatrogenic intervention (adjustment of the canine teeth or following the placement of a dental restoration with an altered occlusal morphology), orthodontic tooth movement, dental caries, periodontal disease, trauma or indeed after a dental extraction.
The anatomy and location of the canine teeth, commonly with a lengthy, bulbous root, render them suitable for the process of providing posterior disclusion, as earlier described.
The practical section in this chapter will describe the process of restoring canine guidance, where it may have been altered by the process of wear, which may be considered as a means of preventing many of the conditions listed earlier, including the protection of newly placed posterior supracoronal restorations from destructive lateral loading during dynamic mandibular movements.1 This form of restoration may be referred to as a canine riser or Stuart lift, which, by altering the cuspal incline of the canine teeth, aims to provide a canine-guided occlusion.2