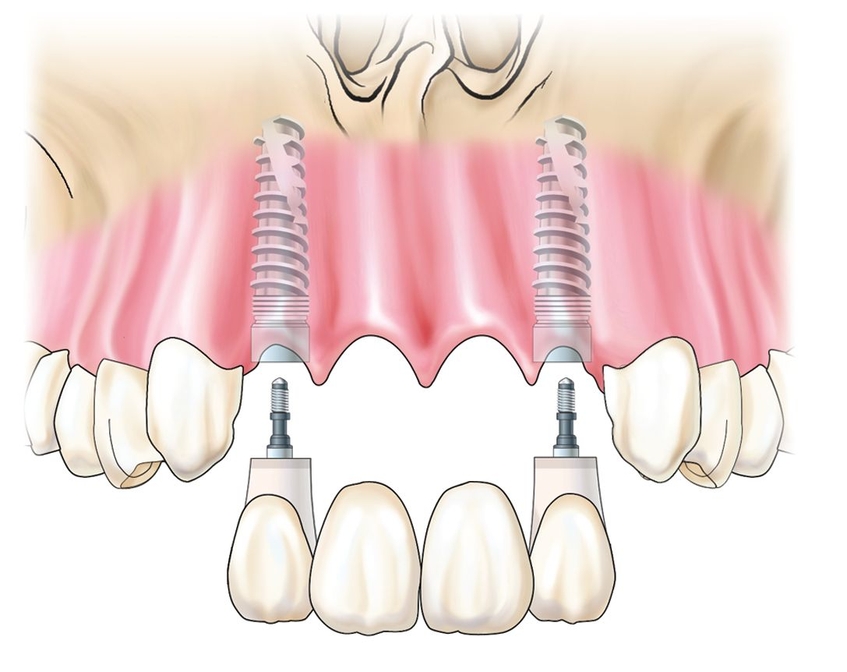 CHAPTER 17
Esthetically Driven Prosthetic Management of Osteoperiosteal Flaps
Depth is hidden on the surface.
—Hugo Von Hofmansthal
Restoration of the deficient maxillary anterior esthetic zone with osteoperiosteal flaps, especially the sandwich osteotomy and book flap, requires esthetically driven prosthetic management.1–3
Although a number of techniques are used to rehabilitate severe maxillary defects, many fail to replace teeth esthetically.4–6 Catastrophic esthetic failures often result when available anatomic limitations are accepted.7 The desire to eliminate these all too frequent unsatisfactory outcomes led to the development of the interpositional bone graft for the anterior maxilla.8,9
The most common presenting condition in the partially edentulous maxilla is moderate alveolar atrophy (Fig 17-1a). The most predictable esthetic grafting method for treating moderate alveolar deficiency is the osteoperiosteal flap, that is, the sandwich osteotomy bone graft, used for 4- to 7-mm vertical deficiencies, and the book flap, used for 2- to 5-mm horizontal deficiencies.10,11 The choice of which procedure to use and how far the osteoperiosteal flap is to be moved is not a surgical decision but is directed by the prosthodontist as he or she determines and targets the required augmentation for the surgeon based on the esthetic control cast (see chapter 18).
The predictability of long-term soft tissue levels is directly related to the stability of the osseous foundation. Soft tissue augmentation alone may achieve height but leads to the presence of deep gingival sulci. Flat-platform implants used in flat osseous sites are acceptable for that type of anatomic configuration, but the anterior maxilla is typically thin, even knife edged, which may force the surgeon to place implants too deeply. Therefore, to avoid biologic and prosthetic complications, the grafting scheme must provide sufficient osseous width and height if standard implants are to be placed.