Josette Camilleri1 and Christof Pertl2,3
1School of Dentistry, Institute of Clinical Sciences, College of Medical and Dental Sciences, University of Birmingham, Birmingham, UK
2Department of Dental Medicine and Oral Health, Medical University of Graz, Austria
3Harvard School of Dental Medicine, Boston, MA, USA
7.1 Introduction
Corrective or apical surgery is undertaken when management of primary disease fails or problems are encountered during root canal therapy. The prognosis of apical surgery has changed with the adoption of microsurgical approaches (i.e. using a microscope, ultrasonic tips, and new materials). However, a review of the effects of surgical and nonsurgical therapy in the retreatment of teeth with apical periodontitis and of surgical root‐end resection employing various conditions, materials, devices, and techniques found no clear evidence of superiority for either with regard to healing at 1‐, 4‐ or 10‐year follow‐up, although the results were of very low quality [1]. Only two random controlled clinical trials have found that healing rates can be higher in cases treated surgically as compared to nonsurgically, at least in the short term. A single trial reported that, in the medium to long term, healing rates for the two procedures were very similar. There is presently little evidence for a sound decision‐making process amongst alternatives for the retreatment of cases presenting with periradicular pathosis. More well‐designed random controlled trials should be performed, with a follow‐up of at least four years and a consistent sample size, in order to detect the true difference in the long term between the outcomes of the two approaches, if any exists [2].
Apical surgery is necessary when there is persistent active periodontitis at the root end of the tooth. Corrective or reparative surgery is required to seal off perforations connecting the root canal system to the periodontal ligament space along the tooth root and surrounding bone. Perforation repair can be performed through the root canal or surgically. The challenges with nonsurgical repair of perforations include the inability to properly assess the size of the defect, difficulty in gaining access, difficulty in controlling the amount of material extruded to the periodontium and subsequently in removing this excess, and difficulty in controlling bleeding, which might affect the material used to seal the perforation.
For both corrective and apical surgery, a material is required to block the pathway from the canal to the periapical area or the exit created along the root during perforation. Several materials have been used for this purpose. The major advances in this field have been the introduction of the operative microscope and microsurgery, the use of piezo‐sonics for root‐end canal preparation, and the development of the hydraulic silicate cements.
7.2 The Surgical Environment
Access to the apical area, or the root face which needs repair, is gained by raising a flap and possibly removing overlying bone. Flap design is dependent on the anatomy of the area, the number and location of roots, and whether the flap is in an aesthetically sensitive region. Usually, sulcular incisions with either mesial or distal vertical releasing incisions (Figure 7.1a), or both, are performed. The vertical part of the incision should extend from the alveolar mucosa to the attached gingiva and end in a line perpendicular to the gingival margin (Figure 7.1b). Vertical releasing incisions allow easier mobilization of the flap for better visibility (Figure 7.1c). The releasing incisions of a palatal flap must be rather short (4–6 mm) to avoid trauma to the palatal artery (Figure 7.1d) A submarginal flap design (Figure 7.2) avoids touching the critical gingival margin but creates a risk of unpleasant postoperative scarring along the incision line.
Once incisions are made and the flap is raised, the root end or area of perforation often needs to be accessed by removal of the overlying bone (Figure 7.2a), although in some cases there is none as it has been resorbed during the disease process (Figure 7.3a). For perforation repair, the intervention is similar.
With apical surgery, once the flap is raised, the root apex is exposed, and root‐end resection follows (Figure 7.2b); the clinical implications and management of this have been thoroughly discussed [3]. Root‐end resection is necessary to remove any pathology, such as root resorption, fractured root tips, cysts, granulomata, tissues, and infected cementum and dentine at the root apex. It further allows removal of anatomical variations such as root curvatures, lateral and accessory canals, apical deltas, and calcifications. Other indications include the avoidance of operator errors in canal preparation, likely improvement in the removal of a soft tissue lesion, and the need for access to the canal system. The root end should not be significantly bevelled buccally; a rather perpendicular resection angle reduces the number of exposed dentinal tubules and facilitates an anatomically correct class I retrograde ultrasonic preparation. Still, the angles of resection used will be affected by the root inclination and curvature, number of roots, thickness of bone, and position of the root in the bone and arch. Root‐end resection is best performed with a fissure bur under water spray.
The appearance of the root face following root‐end resection will vary depending upon the type of bur used, external root anatomy, anatomy of the canal system exposed at the particular angle of resection chosen, and nature and density of the root canal filling material. Once the root tip is removed, it is necessary to check for isthmuses (Figure 7.4a), as these will be a continuous source of infection. Methylene blue is used to delimit the dentine from the surrounding bone and to expose any untreated canal anatomy present (Figure 7.4b).
Microscopically, dentinal tubules will now be exposed to the periradicular tissues. Cementum can reform over such resected tubules and a periodontal encapsulation, with a variable degree of fibre attachment, can occur [4]. Another problem with exposed dentinal tubules is the risk of reinfection of the periradicular tissues by bacteria entrapped inside them. However, no correlation has been found between the presence of microrganisms in the dentinal tubules and the degree of periradicular inflammation [4]. The prepared dentine surface also has a potentially infected smear layer, which may serve as a source of irritation to the periradicular tissues, primarily preventing the intimate layering of cementum against the resected tubules. The smear layer may block these tubules and serve as a source of obturation of the potential avenues of communication, especially with tubules contaminated with bacteria or exposed to oral fluids over long periods of time. Experiments designed to evaluate these aspects are essential, as there are no unequivocal data to guide the proper management of such a smear layer.
A root‐end cavity is prepared in order to enable an adequate seal against potential avenues of communication from the resected root end to the canal system (Figures 7.2c and 7.4c). This preparation should be performed with ultrasonic tips (Figure 7.3b), and its design made to suit the material to be used to make the seal. The use of ultrasonic tips allows apical preparations along the long axis of the root after minimal root‐end resection. Dentine demineralization, and thus exposure of collagen by smear‐layer removal, is debatable. Ideally, the area should not be irritated. The prepared end is filled (Figures 7.2d, 7.3c, and 7.4d), the site irrigated, and the flap repositioned and sutured (Figures 7.2e). A similar procedure is used for perforation repair (Figure 7.5).
The cavity design for adhesive materials is essentially a simple concave shape, as the materials can be bonded. Other material types, such as hydraulic calcium silicate cements (HCSCs) and zinc oxide‐eugenol (ZOE), require a deeper retentive cavity. The use of high magnification in the preparation of shallow and concave root‐end cavities for bonded resin‐based root‐end filling materials, as compared with endodontic microsurgery with the use of high‐magnification, ultrasonic root‐end preparation, and root‐end filling with Super EBA, intermediate restorative material (IRM), and HCSC, has been reviewed [5]. The root‐end cavities prepared for ZOE and HCSC had a higher probability of success compared with shallow cavity preparation and placement of a resin‐based material.
In terms of surgical protocol, there is some evidence that using a papilla base incision may be beneficial for the preservation of the interdental papilla compared with complete papilla mobilization, with no evidence of less pain in the papilla base‐incision group at day 1 post‐surgery [1]. However, suturing of the flap to a small papilla fragment may lead to poor healing in practice. Using more modern techniques, such as by modifying the method of osteotomy (i.e. the type of instrument used) or the type of preparation of the retrograde cavity (apicoectomy angle, instruments used for root‐end preparation), resulted in better healing [6]. Although there is very little evidence that ultrasonic devices for root‐end preparation improve healing at one year after retreatment as compared with the use of a traditional bur, in practice such burs are not much used nowadays, as the dedicated ultrasonic tips allow better access. One study showed evidence of better healing at one year when root ends were filled with an HCSC rather than being treated by smoothing the end of an orthograde gutta‐percha root filling [1].
The use of magnification helps the clinical procedure, and is today accepted as best practice. The type of optics used seems to be important: an operating microscope provided 94.9% successful healing, whereas loupes gave only 90.6%. Endoscopic devices have been advocated in order to improve visibility [7]. No difference in outcome is shown with the treatment of different arches [8].
The correlation between clinical outcome and material type is not very clear. However, a longitudinal assessment of the prognosis of apical microsurgery at five years was 8% poorer compared to assessment at one year, and material choice was shown to affect this rate [7]. ProRoot MTA had a better outcome than either Super EBA [7] or amalgam [6] at five years.
7.3 Materials for Endodontic Surgery
The environment in which endodontic surgery is performed – specifically, where root‐end filling and perforation repair materials are placed – is shown in Figures 7.1–7.5. For convenience, nonsurgical perforation repair is included here too, as the intent, context, and materials are all the same. However, when the materials are used in the coronal aspect, which is the only location where nonsurgical repair is possible, they may be subject to a different environment. This will be noted in the appropriate sections.
A root‐end filling material must be adapted to preexisting gutta‐percha and sealer as well as to the exposed, cut dentine surface, which potentially has exposed dentinal tubules and a smear layer (Figures 7.3 and 7.4). The area is inherently wet and will get blood over it within a few minutes. These conditions are very particular and very adverse. The materials used for root perforation offer other challenges, too (e.g. for the irrigation protocol and the material used to restore the tooth after repair).
A number of materials have been used for root‐end filling, usually adopted from restorative dentistry and not specifically designed for this purpose. Such materials have included dental silver amalgam and ZOE cements, as well as filled (composite) resins (FRs) and glass ionomer cement (GICs). The properties of these materials will be discussed in Section 7.3.1. In the mid‐1990s, HCSCs were specifically developed for use in endodontic surgery. Their properties will be discussed separately in Section 7.3.2.
To date, there are no standards for testing endodontic surgery materials. The only ISO standard for endodontics‐related procedures is that for root canal sealer [9]. Otherwise, the conventional materials used in this context are tested according to their own respective standards [10–14]. As yet, there is no standard for HCSCs.
7.3.1 Conventional Materials
A wide range of types of materials have been used clinically for root‐end filling. These include gold foil, polycarboxylate cement, gutta‐percha (both cold and injectable), silver amalgam, GIC, and various ZOE‐based cements. In this chapter, only the most common and most researched materials will be discussed. Although historically dental silver amalgam was used as a root‐end filling material, it will not be included here due to the European directive to limit its use [15]. This directive was based on environmental pollution concerns rather than for any toxicity issues.
The chemistry, mixing, and physical and biological properties of each material type will be discussed, with special attention given to clinical applications and particular clinical interactions. There is no evidence of any leakage technique which shows the superiority of any one material compared to another, never mind of the clinical relevance of leakage [16]. Any reference to sealing ability in this chapter is related to the interaction of the material with dentine.
7.3.2 Hydraulic Cements
HCSCs were first introduced in 1993, specifically for root‐end surgery and repair of root perforations. The first two papers published on hydraulic cements described the sealing ability of so‐called 'mineral trioxide aggregate' (MTA), used to repair lateral root perforations [114] and as a root‐end filling material [115]. MTA is essentially composed of Portland cement and bismuth oxide, and this formulation was patented – the grey version in 1993 and 1995 [116, 117], the white in 2002 [118, 119]; all patents are now expired.
The invention was based on the hydraulic nature of Portland cement, used in the construction industry as a binder for concrete. Bismuth oxide (Bi2O3) was added as a radiopacifier [24]. The first product was Grey MTA, marketed by Dentsply Tulsa in 1998, followed shortly by White MTA. These were the only such products available until MTA Angelus was launched in 2001 by Brazilian company Angelus. Being a trade name, 'MTA' should only be used as such for relevant branded products: mixtures of Portland cement‐like materials and bismuth oxide. The term 'MTA‐like' is sometimes used to describe other formulations, but it is improper to use 'MTA' generically. The term that describes this type of material precisely is 'hydraulic silicate cement' [120]; in this book, the abbreviation 'HCSC' is used, as it stresses the calcium content. Such materials are distinct from all other types of dental material in that they interact chemically with the environment they are placed in as a result of their hydraulic nature; that is, the setting reaction can in part (at least) involve water from the site. A classification of hydraulic cements was proposed in Chapter 1, and the different subtypes based on the material composition are summarized in Table 7.2. In this chapter, only the subtypes used in reparative and corrective procedures will be discussed. A complete classification of the hydraulic cements has been published in the literature [121].
Table 7.2 Classification of hydraulic cements based on their composition.
| Type | Cement | Radiopacifier | Additives | Water |
| --- | --- | --- | --- | --- |
| 1 | Portland cement | ✓/ × | × | ✓ |
| 2 | Portland cement | ✓ | ✓ | ✓ |
| 3 | Portland cement | ✓ | ✓ | × |
| 4 | Tricalcium/dicalcium silicate | ✓ | ✓ | ✓ |
| 5 | Tricalcium/dicalcium silicate | ✓ | ✓ | × |
7.3.2.1 Portland Cement‐Based Hydraulic Cements: Types 1–3
7.3.2.1.1 g539Chemistry and Mechanical Properties
The Type 1–3 materials include Portland cement as the main cementitious and active system. The most well characterized of these is the first product to have been sold: ProRoot MTA (Dentsply). Type 2 materials include additives to enhance their performance. The Type 3 materials are provided in ready to use syringes and are not mixed with water. They hydrate by interaction with the environmental fluids. One type of commercial material is Bio C‐Repair by Angelus.
MTA Chemistry
The essential compounds of the original products called 'MTA' are di‐ and tricalcium silicates, plus small amounts of tricalcium aluminate, which make up the Portland cement portion, along with a little calcium sulphate added to control setting and 20% bismuth oxide for radiopacity [122, 123]. Grey MTA also contains tetracalcium aluminoferrite [21]. The initial reports were somewhat confused, indicating the presence of oxides and phosphates [21, 114, 115], which is apparently what prompted the label 'mineral trioxide aggregate'.
An HCSC such as MTA is mixed and reacts with water to form hydrated calcium silicate and calcium hydroxide. Tricalcium aluminate reacts with sulphate (from the added calcium sulphate) and rapidly forms a so‐called 'high' sulphate or sulphoaluminate known as ettringite, which decomposes to a 'low' sulphate or sulphoaluminate (monosulphate) when the sulphate ions are depleted in solution by the first reaction [124, 125]. This controls the rate of the setting process. The overall progress of the reaction with water is quite complex, having four stages [126–129]. In the pre‐induction stage (first few minutes), rapid ion dissolution occurs and the tricalcium silicate reacts to form calcium hydroxide and calcium silicate hydrate gel, deposited at the cement particle surface. Very little dicalcium silicate reacts in the initial stages. The tricalcium aluminate also hydrolyses rapidly, forming ettringite, again on the cement particle surface. A halo of reaction products can be seen to form around the cement particles (Figure 7.8). Pre‐induction is followed by the induction or dormant stage (1–2 hours), in which the hydration reaction progresses very slowly because the first products form a diffusive barrier. In this stage, the cement is plastic and workable. Setting proper commences when the barrier coating ruptures and solid reaction products gradually replace the liquid phase. The acceleration stage follows (some 3~12 hours after mixing), when the rate of hydration increases again, controlled by the nucleation and growth of the reaction products. At this stage, the dicalcium silicate reaction commences, forming more calcium silicate hydrate gel and calcium hydroxide. Finally, in the post‐acceleration stage, the hydration rate slows gradually as the amount of unreacted material declines and diffusion becomes more difficult.
The hydration reactions are outlined as follows: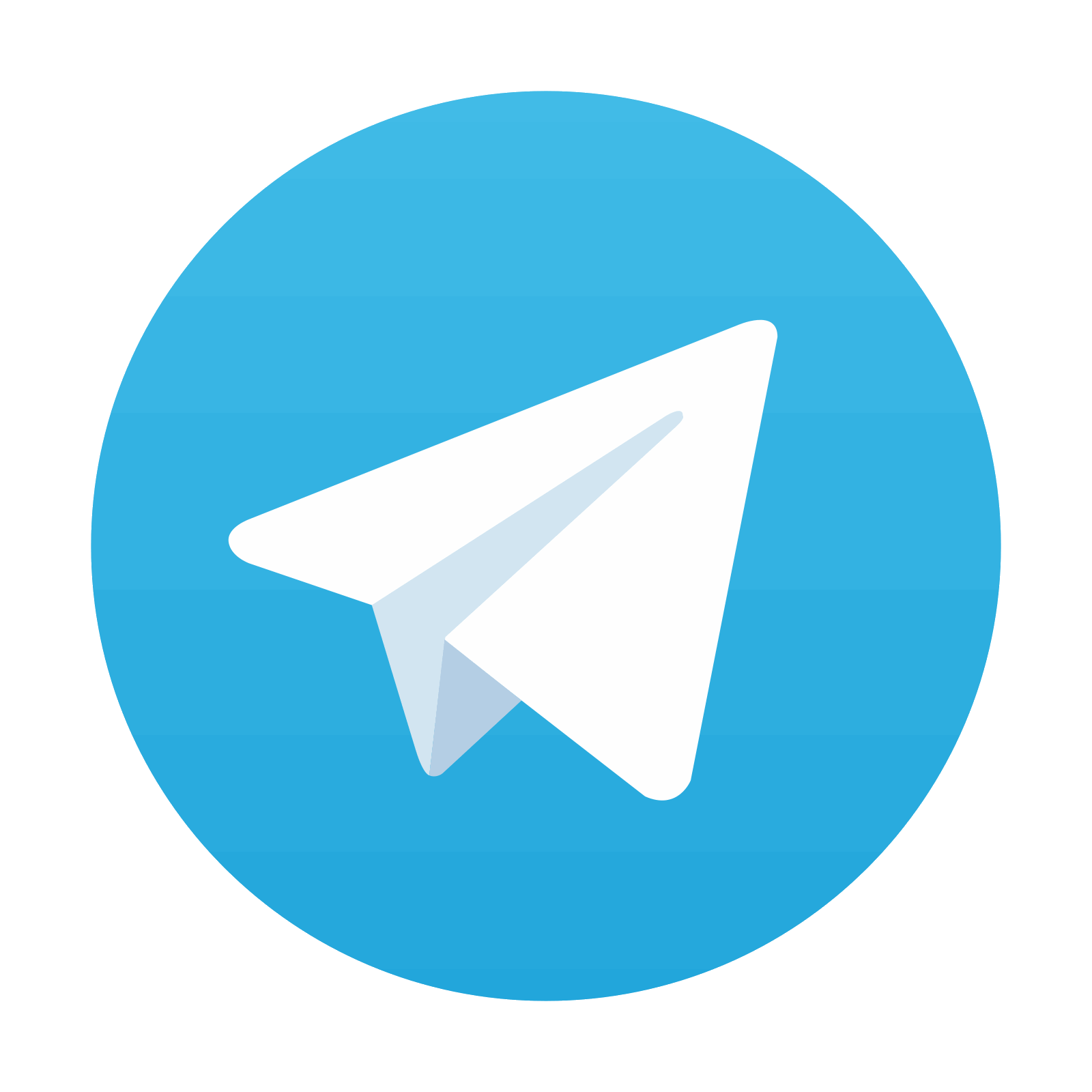 Stay updated, free dental videos. Join our Telegram channel
VIDEdental - Online dental courses