Bun San Chong1 and Nicholas Chandler2
1 Institute of Dentistry, Barts and The London School of Medicine and Dentistry, Queen Mary University of London, London, UK
2 Sir John Walsh Research Institute, University of Otago, Dunedin, New Zealand
6.1 Introduction
According to the American Association of Endodontists (AAE), 'The ultimate goal of endodontic treatment is the long‐term retention in function of teeth with pulpal or periapical pathosis' [1]. Following chemomechanical cleaning and shaping of the root canal system, a root canal filling is meant to provide a permanent, biocompatible, microbial‐, and fluid‐tight seal.
Root fillings consisting of gutta‐percha cones as a core material combined with a root canal sealer have been standard practice for many years. However, variations in obturation materials include [1]:
A sealer (cement/paste/resin) only.
A sealer and a single cone of a rigid or semirigid core material.
A sealer coating combined with cold compaction of core materials.
A sealer coating combined with warm compaction of core materials.
A sealer coating combined with carrier‐based core materials.
Newer materials focus on the deficiencies of the key groups of sealers and of gutta‐percha, whilst improved placement techniques have provided time and cost savings. Some improvements are aimed at replacing gutta‐percha, often accompanied by newer sealers. Newer cores are produced from materials designed to match the size and taper of the canal preparation instruments, such that single‐cone obturation is now considered acceptable.
Following its success in the treatment of the 'open' apices of immature teeth, mineral trioxide aggregate (MTA) may now be used as a root filling material on its own in selected cases. In addition, MTA and related hydraulic calcium silicate cements (HCSCs) have an increasing role as root canal sealers. Despite these developments, some root canal shapes – especially oval ones – remain challenging to fill.
Root canal obturation aims to:
Seal the pulp chamber and canal system from coronal microleakage.
Prevent remaining microorganisms from proliferating.
Stop microorganisms entering the pulp space through the apical foramen and other pathways (lateral/furcation canals opening into the gingival sulcus, exposed and open dentinal tubules around the tooth).
Both a quality canal obturation and a well‐sealing coronal restoration are critical to long‐term success [2, 3]. Although canals can be filled immediately following preparation, in cases of infection the use of intracanal medicaments reduces the microbial population and the presence of endotoxins and may provide an improved prognosis [4]. Regardless, it is a requirement that canals be dried appropriately prior to obturation.
The smear layer influences sealer adaptation, tubular penetration, and leakage; the greatest potential for leakage is at the interface between the sealer and canal wall [5]. Removal of the smear layer and irrigation protocols is discussed in Chapter 5. Although the sealing ability and methods used to measure leakage are now considered outdated [6], they will be covered in this chapter as they have been employed for a number of years specifically in order to evaluate sealer performance and compare obturation methods.
6.2 Root Canal Obturation Materials
6.2.1 Sealers
Sealers play a critical role in sealing the root canal system by filling areas that are not occupied by the core filling material and through the entombment of remaining microorganisms after chemomechanical preparation [7]. They also act as lubricants and antimicrobial agents [8]. A dense appearance of obturated canals on radiographs is desirable, but some voids are likely with all root fillings [9]. Currently, no sealer is available that completely prevents leakage [10]. In general, conventional root canal sealers tend to shrink on setting, and many are hydrophobic; therefore, moisture in the apical region of the root canal system can prevent the formation of an effective seal. All sealers are soluble to an extent, and all differ in their setting times and their release of leachates [11]. These leachates can migrate through dentinal tubules and the apical foramina, creating porosities within the materials. Most conventional root canal sealers do not possess any biological activity, and some have been found to be cytotoxic to the periapical tissues when freshly mixed, causing cellular degeneration and delayed wound healing [12].
Sealer flow may be affected by root canal morphology, the core root filling material, dentine tubules, and the smear layer [13]. Increasing the rate of sealer insertion may increase volumetric flow and reduce the viscosity of the sealer. However, with a reduced internal canal width, there is reduced volumetric flow and increased viscosity. In addition, increasing the rate of insertion does not necessarily improve sealer flow; this depends on the sealer used and the width of a root canal. Similarly, reducing the powder–liquid ratio of a sealer may not improve flow, as it has been shown that flow may be reduced at a higher rate of insertion [13]. Furthermore, the flow of root canal sealers is temperature‐ and shear‐dependent, and varies between sealers [14].
No sealer is ideal, but many work well in clinical practice. Some are initially toxic and many may be absorbed to some degree after setting, so that their volume is decreased; a low solubility and a film thickness <50 μm are requirements [15]. Sealers penetrate into dentinal tubules (Figure 6.1), which can be facilitated by methods such as ultrasonic obturation. This also improves the incidence of filled accessory channels [16]. However, all sealers must be regarded as implantable materials, and so caution is necessary during the development of novel sealer types and delivery methods.
Whilst their characteristics differ, there is only limited evidence that different types of sealers influence treatment outcome [4]. Nonetheless, the choice is important when considering the obturation technique employed [17]. Commonly used sealers can be divided into six groups based on their constituents:
Zinc oxide‐eugenol

(

ZOE

) sealers: e.g. Tubli‐Seal and Pulp Canal Sealer (Kerr Endodontics, Brea, CA, USA) and Roth's Sealer (Roth International, Chicago, IL, USA).
Calcium hydroxide sealers: e.g. Sealapex (Kerr Endodontics) and Apexit and Apexit Plus (Ivoclar Vivadent, Liechtenstein, Germany).
Glass ionomer sealers: e.g. Ketac Endo (3M ESPE, Seefeld, Germany).
Resin sealers: e.g. AH 26, AH Plus (Dentsply De Trey GmbH, Konstanz, Germany), SimpliSeal (Kerr Endodontics), 2Seal (VDW GmbH, Munich, Germany), and Obturys (Itena, Paris, France).
Silicone‐based sealers: e.g. Roekoseal (Coltène/Whaledent, Langenau, Germany).
HCSC sealers: e.g. BioRoot RCS (Septodont, Saint‐Maur‐des Fosses, France), EndoSequence BC Sealer (Brasseler, Savannah, GA, USA), and Totalfill BC sealer (FKG Dentaire, La Chaux‐de‐Fonds, Switzerland).
6.2.2 Core Materials
6.2.2.1 Silver Points
Due to the limitations of early root canal preparation instruments, curved root canals were difficult to enlarge adequately to accept semi‐rigid materials such as gutta‐percha cones. Rigid core materials such as silver points, first used in 1931 [123], which could be forced down narrow canals, offered easier placement to the correct depth. Since placement was easier, the silver point technique could sometimes lead to less care being taken during root canal preparation, with infected dentine and debris being left in the canals, resulting in treatment failure (Figure 6.4). Silver points could also corrode when exposed to tissue fluids or saliva [124], and their round cross‐section led to obturations with excessive sealer. Being made of 99.9% silver, they were initially thought to offer valuable antimicrobial properties, but in fact the corrosion products were toxic and could reach the periapical tissues and compound the problems caused by sealer dissolution [125]. Silver points are thus no longer recommended as a core root filling material.
6.2.2.2 Acrylic Points
'PD' Acrylic Points (Produits Dentaires SA, Vevey, Switzerland) are colour‐coded and radiopaque. They are made of a methyl methacrylate polymer, bismuth oxide, zinc oxide, and a cadmium‐free colouring agent. As a rigid core material, they are meant to offer all of the advantages and none of the disdavantages of silver points, and they are promoted as being removable with burs, solvents, or essential oils if retreatment is necessary.
6.2.2.3 Gutta‐Percha
Over 2000 plant species produce natural rubber latex (NRL), the main constituent of which is poly(cis‐1,4 isoprene). The main constituent of endodontic gutta‐percha, on the other hand, is 19–22% poly(trans‐1,4 isoprene); other constituents added to it for endodontic use include zinc oxide (59–75%) and various waxes, colouring agents, antioxidants, and metal salts as radiopacifiers. The proportions vary from brand to brand, so there are considerable variations in stiffness, brittleness, and tensile strength. To facilitate fit, gutta‐percha cones are available in different sizes and tapers (Figure 6.5).
Gutta‐percha has two crystalline forms. In its unheated β‐phase, the material is solid and compactable. When heated, it changes to the α‐phase, becoming more pliable and capable of being made to flow under pressure. The α‐phase shrinks as it cools and sets, which is a disadvantage clinically. The thermomechanical properties of gutta‐percha have been well reported [126–130]. Most of the changes in phase occur from room temperature to around 60 °C.
Gutta‐percha has many advantages, being:
inert;
dimensionally stable after treatment;
nonallergenic;
antibacterial;
nonstaining to dentine;
radiopaque;
compactable;
softenable by heat;
softenable by organic solvents; and
easily removable from the canal, when necessary.
It also has some disadvantages (Figure 6.6), being:
nonrigid;
nonadherent to dentine; and
capable of being stretched.
As early as 1961, Ingle commented that 'There has been no serious attempt to replace the time‐honored plastic gutta‐percha with a modern plastic … with a strong possibility it will be replaced by a newer plastic' [131]. Gutta‐percha may be disinfected prior to use at the chairside in solutions of sodium hypochlorite for one minute [132]. Its biggest drawback is that it does not adhere to dentine. This can lead to penetration of bacteria along the space between the gutta‐percha and the canal walls in the absence of an adequate coronal seal [133], resulting in treatment failure. Microbial degradation of rubber is a relatively new area of research; fortunately, there is currently no evidence of the poly(trans‐1,4 isoprene) in gutta‐percha being associated with biodegradation by microbial enzymes [134].
6.3 Root Filling Techniques
Since gutta‐percha remains the most commonly used core root filling material, the main focus of this section will be on techniques utilizing gutta‐percha.
During obturation, sealer may be extruded beyond the apex (Figure 6.7) or out of a lateral/accessory canal (Figure 6.8). A radiographic study of 92 overextension cases involving ZOE sealers (Procosol and Roth's 801) in well‐obturated canals found that 96% showed evidence of periapical repair at recall and that the extruded material remained unchanged in only three cases (1.6%). Extruded materials disappeared over time and did not prevent healing [147].
6.3.1 Cold Gutta‐Percha Condensation Techniques
6.3.1.1 Lateral Condensation
Gutta‐percha may be used cold or softened by heat or solvents. Lateral condensation is the most popular cold obturation method (Figure 6.9). Today's preparation techniques produce a flared canal which cannot be filled with just one 0.02 taper gutta‐percha cone, so standardized sizes with larger tapers (e.g. 0.04 or 0.06) are available. A laboratory study of curved canals found a single tapered cone method comparable to lateral condensation in terms of the quantity of gutta‐percha in the root canal space; the technique was also faster than lateral condensation [148].
It has been said that lateral condensation is 'single cone filling with a conscience', as the space that must be created can lead to overpreparation, weakening the tooth and leading to the risk of root fracture, given the forces involved [149]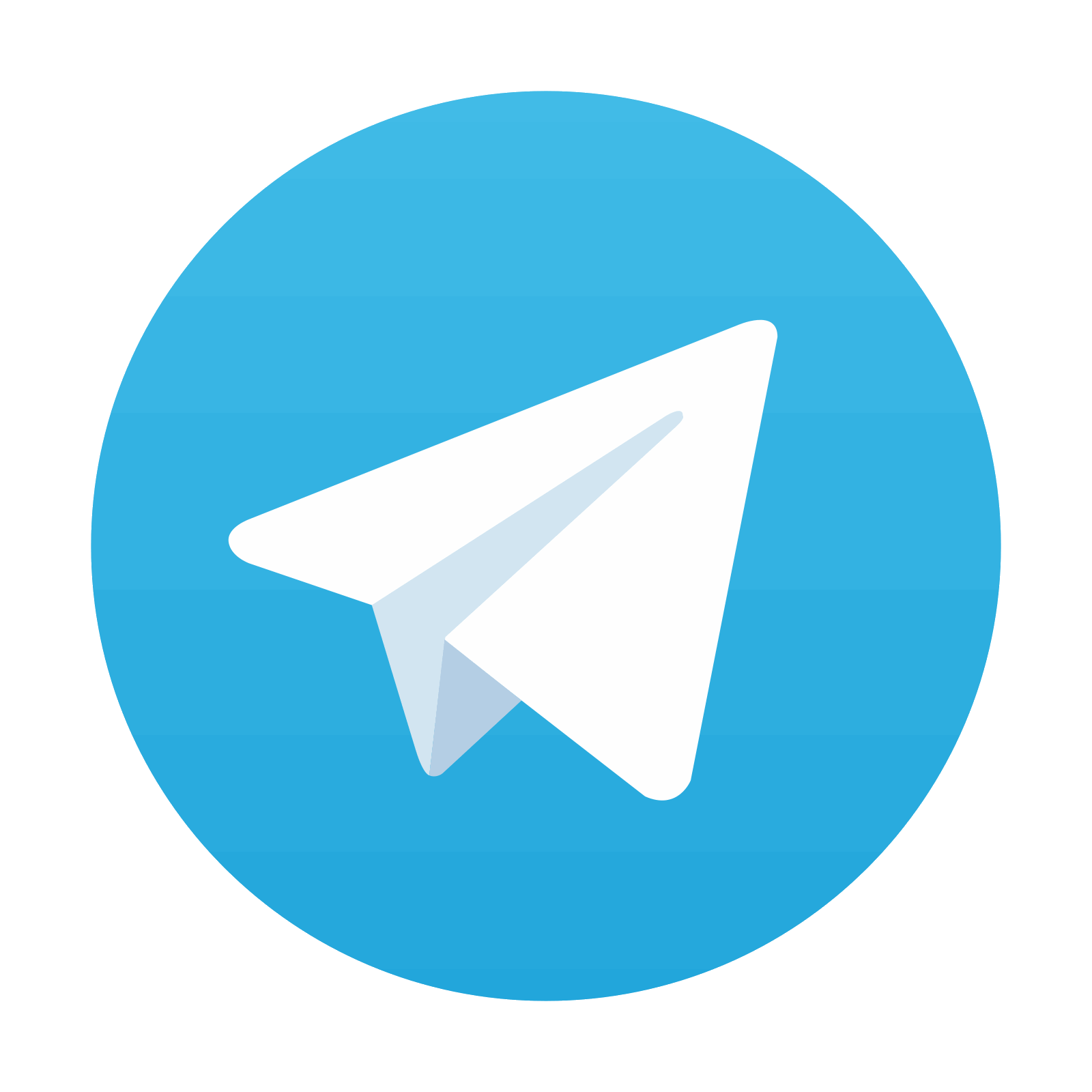 Stay updated, free dental videos. Join our Telegram channel
VIDEdental - Online dental courses