Orthognathic Surgery and Trauma Imaging
Since preoperative planning is best accomplished with accurate information about the morphology of the bony structures to be realigned, cone beam computed tomography (CBCT) is ideal for these cases. 2D and 3D grayscale and color information can accurately identify the anatomical architecture beneath a patient's soft tissue. Postoperatively, the screws, plates, implants, and the surgical outcomes can also be assessed. Even with the presence of scatter artifacts from the metallic materials often used, the images acquired from the data are remarkable.
| | |
| --- | --- |
| Fig 10-1 | Facial Asymmetry: Preoperative/Orthodontic Evaluation |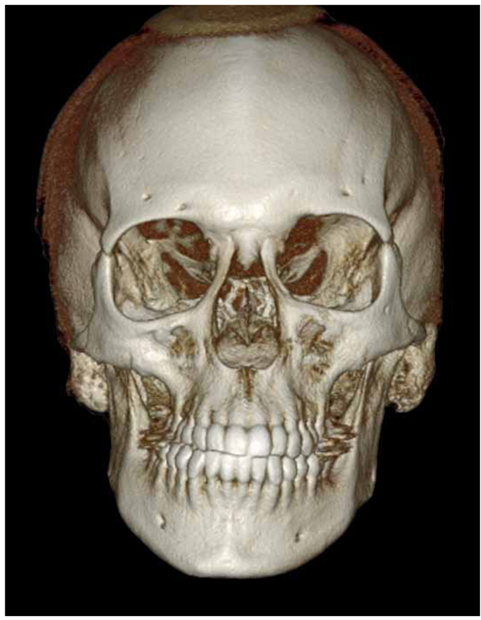 Fig 10-1a This patient has significant facial asymmetry. The right ramus appears shorter than the left. There is a right posterior cross-bite from the canine to the second molar and a significant midline deviation to the right side as well.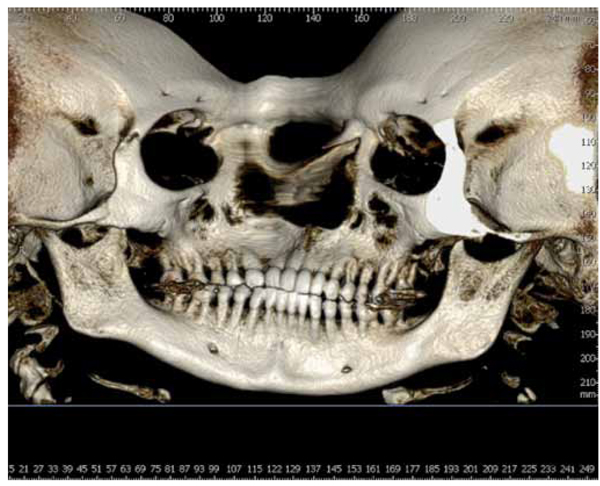 Fig 10-1b The shortened right ramus is confirmed on this 3D color panoramic reconstruction. A shortened condylar neck is also visualized.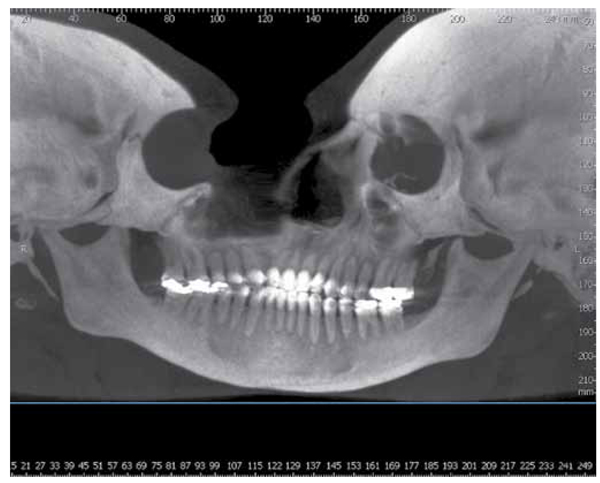 Fig 10-1c A maximum intensity projection (MIP) image of the panoramic reconstruction from Fig 10-1b. The distorted image of the cranium is due to the large-volume machine data.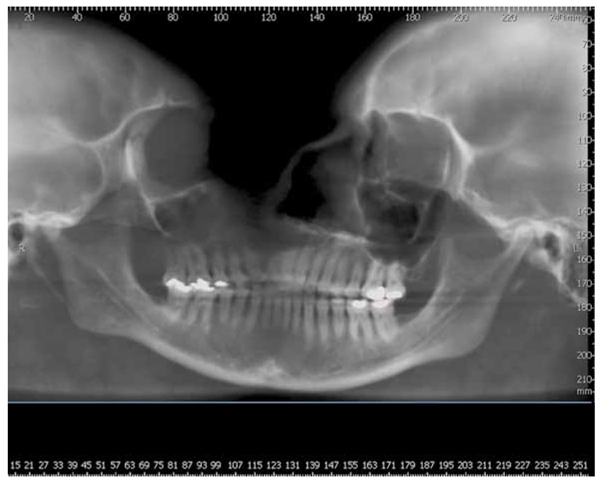 Fig 10-1d A typical panoramic reconstruction displays the calcified, elongated stylohyoid ligament on the patient's right side. This can also be seen in the 3D color panoramic reconstruction in Fig 10-1b. This image shows the shorter right ramus as part of the facial asymmetry, but it is much less graphic than in Fig 10-1b.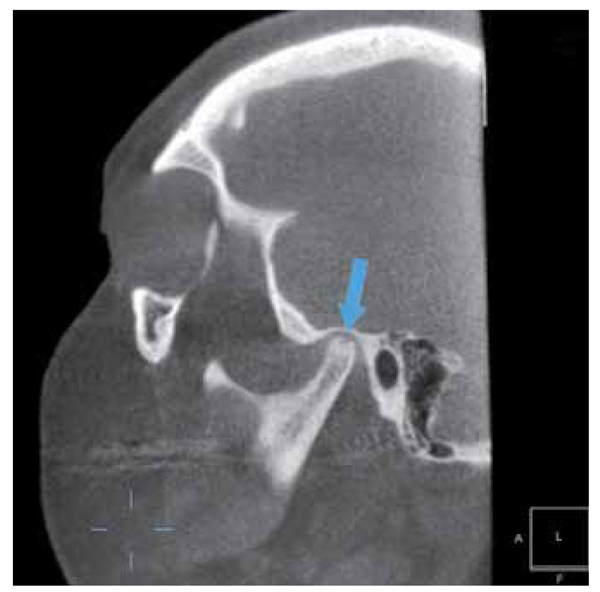 Fig 10-1e During radiologic evaluation, a subchondral cyst and subchondral sclerosis were discovered on the left condylar head (arrow). This finding could impact the outcome of the proposed orthognathic surgery.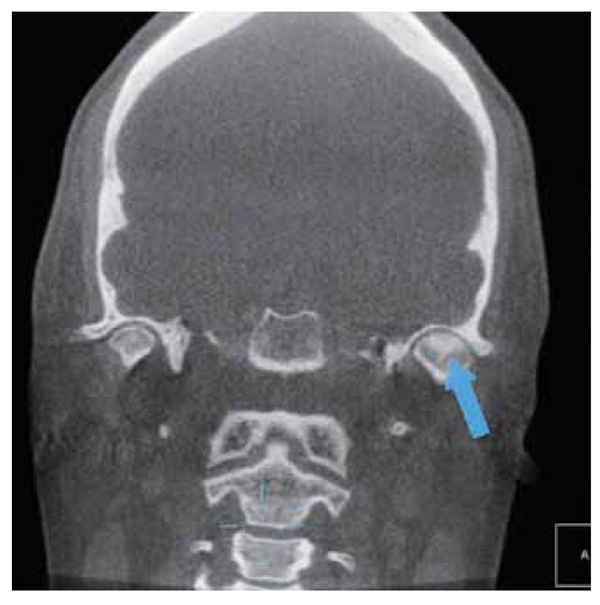 Fig 10-1f A coronal section from the data volume confirms the condylar changes.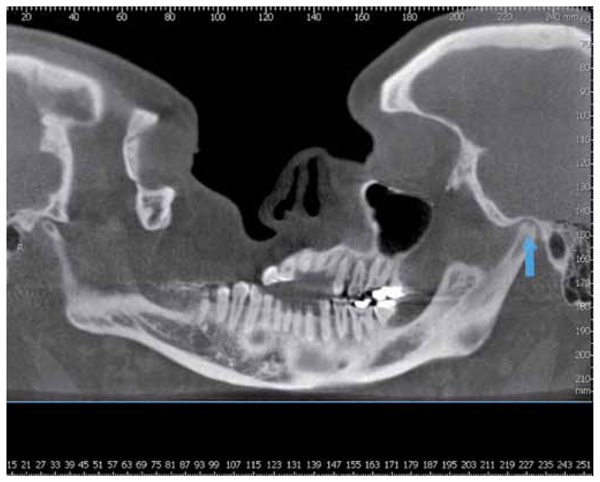 Fig 10-1g The thin slice pseudopanoramic image also confirms the condylar cyst (arrow). This was not visualized on the panoramic reconstruction.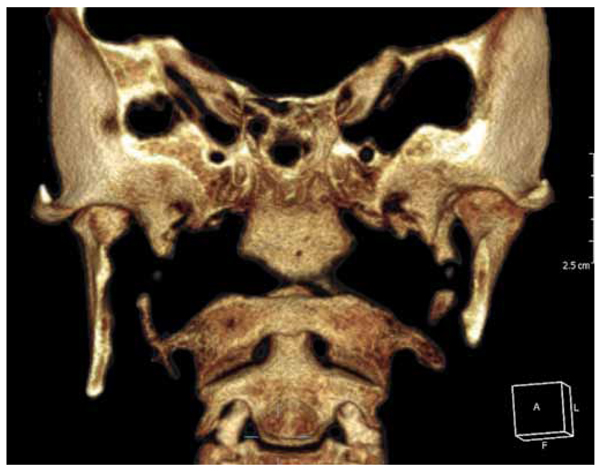 Fig 10-1h This 3D color reconstruction (20 mm) best reveals the hypoplastic right condyle and neck, yet another component contributing to the facial asymmetry.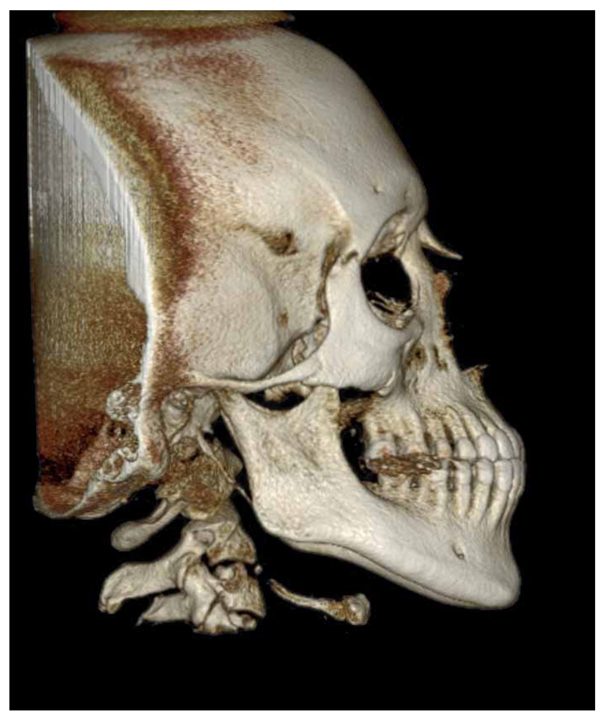 Fig 10-1i Preoperative view of the patient's right side.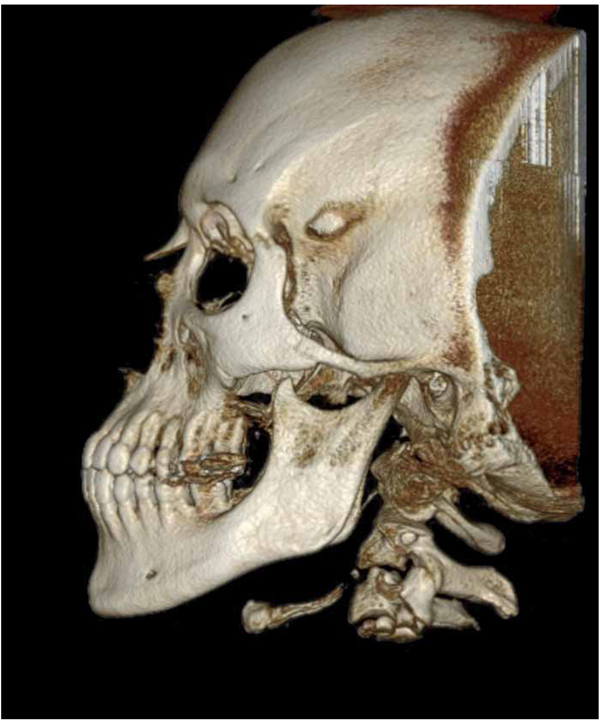 Fig 10-1j Preoperative view of the patient's left side.
| | |
| --- | --- |
| Fig 10-2 | Mandibular Fracture: Preoperative Evaluation |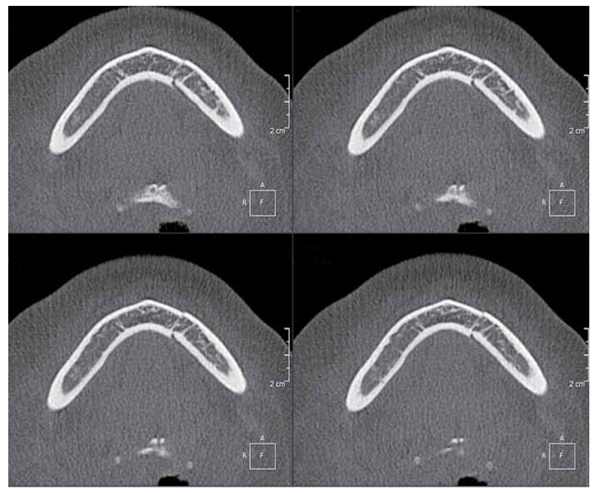 Fig 10-2a A 32-year-old American Indian woman was referred to an imaging center at an oral and maxillofacial surgeon's office in South Dakota for evaluation of a suspected mandibular fracture. These slices show a left-side anterior mandibular fracture with slight displacement of the fragments.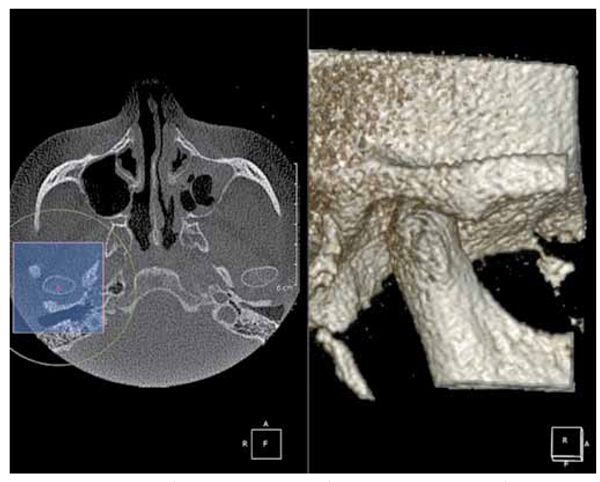 Fig 10-2b A reconstruction of the patient's right condyle from the lateral view shows no fracture present.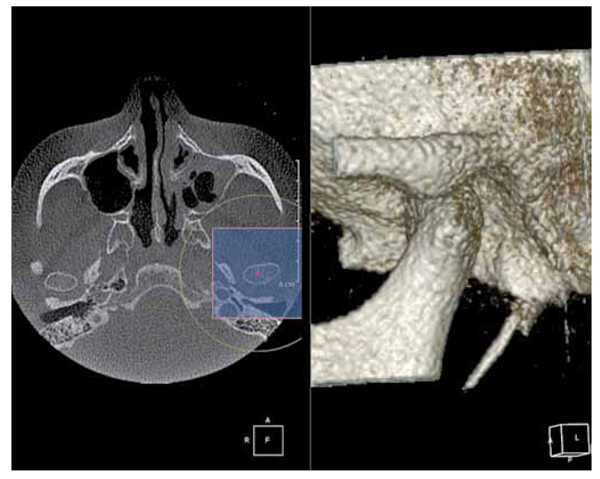 Fig 10-2c A reconstruction of the patient's left condyle from the lateral view shows no fracture present.