Vertebral Body Evaluation
A joint is a joint is a joint … or so I used to teach my graduate students. Although the temporomandibular joint (TMJ) is specialized in its motion capability, and the mandible is the only bone in the body with an articulation on each side, the TMJs are considered "loaded" just like the knees and hips and can demonstrate comparable osteoarthritic changes. On plain radiographs or even digital images, many condyles that are "ugly," misshapen, modied by osteophytic activity, or even grossly altered in their morphology still might be totally asymptomatic. On the other hand, using these same image receptors (eg, panoramic, tomographic), TMJs may appear normal and yet be quite painful. The pain, especially in conditions like osteoarthritis (OA), might precede the actual radiographic change by many months. Now, with cone beam computed tomography (CBCT), we may have an opportunity to detect the osteoarthritic changes earlier. There can be a correlation to other loaded joints like the knee and/or intervertebral joints as well. When I see vertebral bodies with subchondral cyst formation and subchondral sclerosis in cone beam images, I also often see concomitant changes on the condylar head. In Table 1-1, 32 of the 381 total patients were found to have osteoarthritic changes in the vertebrae. That represents approximately 8.4% of that initial patient population.
| | |
| --- | --- |
| Fig 14-1 | Osteoarthritic Findings: Case 1 |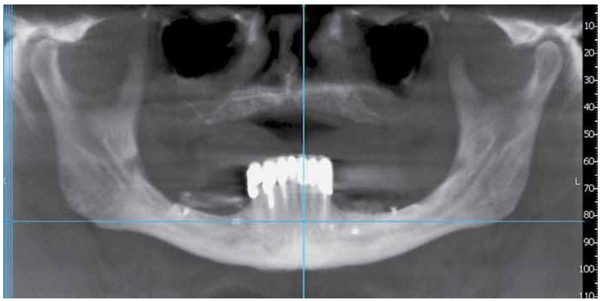 Fig 14-1a This patient showed significant changes in the cervical vertebrae without major alteration of the TMJ condyles. Unlike rheumatoid arthritis, which is polyarticular and symmetrical and can affect the condyles, OA usually affects one or two major loaded joints in the body asymmetrically. A panoramic reconstruction shows ostensibly normal condyles.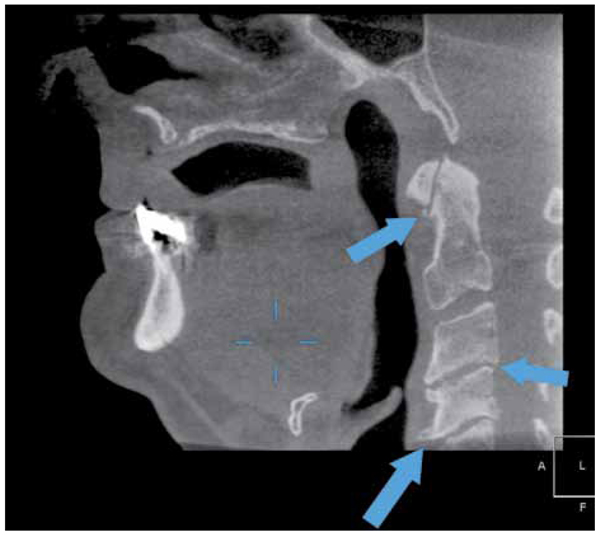 Fig 14-1b A sagittal view shows osteophytic activity on many surfaces, loss of intervertebral joint space, and subluxation of the vertebrae C3 to C5 (arrows).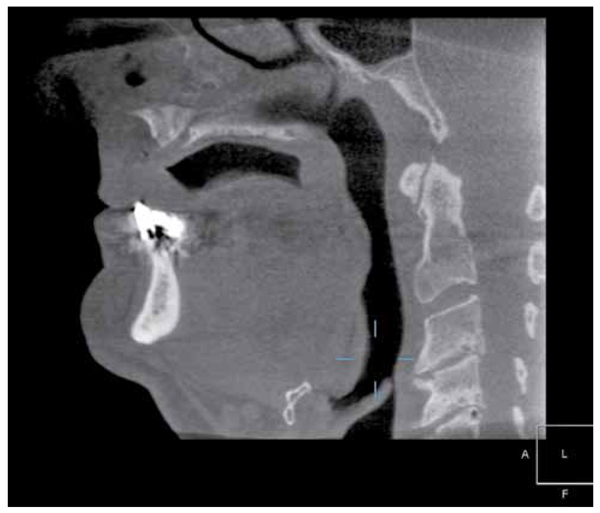 Fig 14-1c This sagittal view reveals significant subchondral sclerosis and subchondral cyst formation on C3 to C5.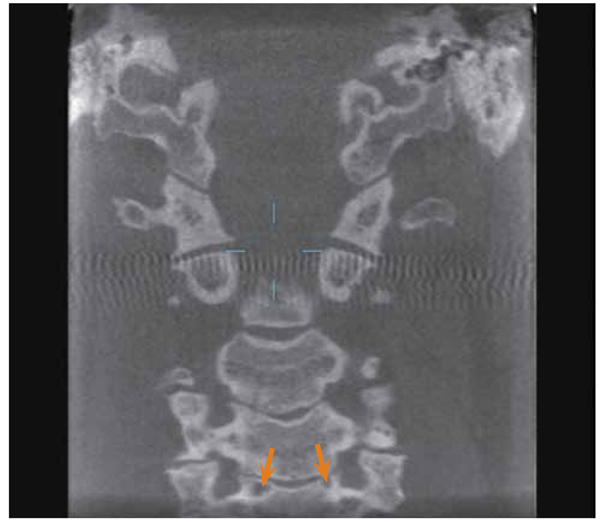 Fig 14-1c A coronal view shows the subchondral cysts on C5 (arrows).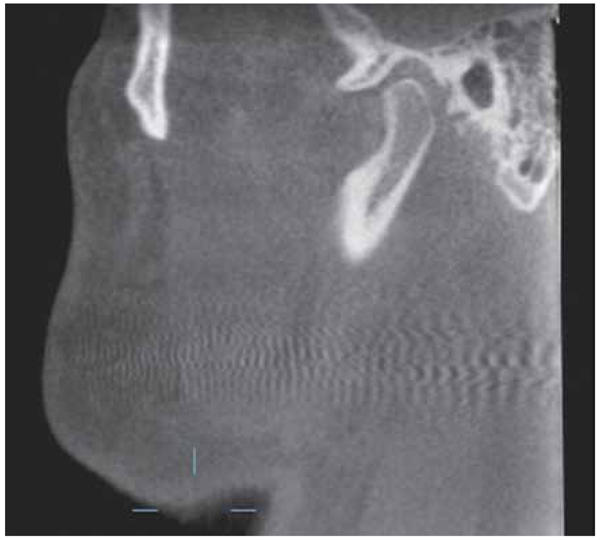 Fig 14-1e The right condylar head appears normal in this thin sagittal slice (0.15 mm).