evolve.elsevier.com/Haveles/pharmacology
Herbal medicine, also called botanical medicine and phytomedicine, refers to the use of a plant's seeds, berries, roots, leaves, bark, or flowers for medicinal purposes. Long practiced outside conventional medicine, herbalism is becoming much more commonplace in Western medicine. More aggressive marketing of the purported health benefits of herbal and dietary supplements has dramatically increased their use during the last decade. Some people use herbal supplements because they are available without a prescription, eliminating the cost and time of visiting a health care professional whose prescription is needed for conventional agents (Figure 27-1). Others have turned to herbal supplements because of cultural influences, a sense of taking control of one's health, distrust of physicians, and a lack of health insurance. Also, improvements in analysis and quality control, as well as advances in clinical research, show the value of these supplements in the treatment and prevention of disease.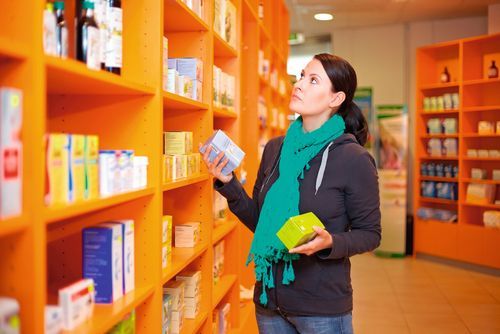 The recent trend in the use of natural or herbal substances has seen an exponential rise in the use of these products and the number of people using them. As a result, dental hygienists need to inquire about the use of these products as part of the health history/medication review.
During this growth period, concerns have been raised about adequate safety and efficacy research and about a lack of uniform product standardization. Because they are considered to be natural products or dietary supplements, manufacturers do not have to prove efficacy in treating or preventing a specific disease nor can they make that claim. However, they can state that herbal or natural products can be used for general health and well-being. Because they are considered natural products or dietary supplements, most patients do not consider them medicine, especially since a prescription is not necessary for their use. Dental hygienists should make it a point to ask about herbal or dietary supplement use because many patients fail to mention them.
Much of what is known about herbal products or supplements has been compiled by the German Commission E, an expert panel composed of physicians, pharmacists, pharmacologists, and biostatisticians. This commission was originally established by the German Federal Health Agency (equivalent to the U.S. Food and Drug Administration [FDA]) to review and analyze the world literature on plant-based products. Commission E Monographs contain information regarding the chemistry, pharmacology, toxicology, traditional uses, and if available, data on clinical trials, epidemiologic studies, and patient case records on herbal products. These monographs are regarded as the most authoritative guide to herbal therapy available today. An English translation is available and is titled The Complete German Commission E Monographs: Therapeutic Guide to Herbal Medicines.