5
Cranial Skull Base
---
Introduction
This chapter will cover basic anatomy of the cranial skull base along with common radiographic findings. The topics covered include developmental appearances and anatomical variants. Calcifications within the soft tissue of the brain are included in Chapter 6. Different portions of the cranial skull base will be seen on CBCT scans depending on the FOV used. Some of the radiographic findings covered in this chapter may not be visible on all scans and therefore should not be commented on by someone reviewing a scan.
---
Anatomy
This section will highlight anatomical landmarks of the cranial skull base and the bones they are a part of. Many of these landmarks are only identifiable when using a scan with a large field of view.
Axial
The axial figures (Figures 5.1–5.5) start from the superior aspect of the cranium moving inferiorly. The following anatomy is readily identifiable on axial views (Table 5.1).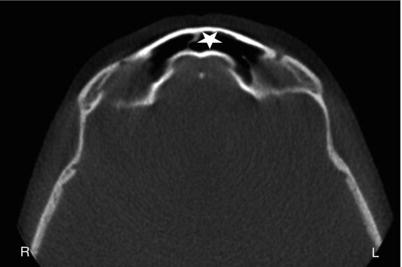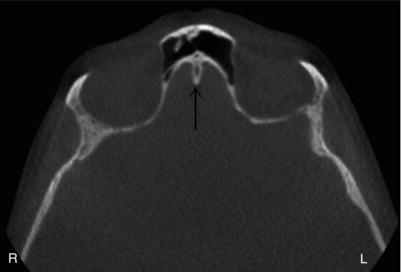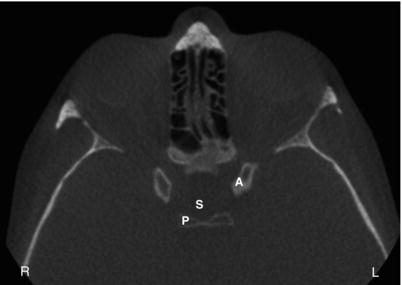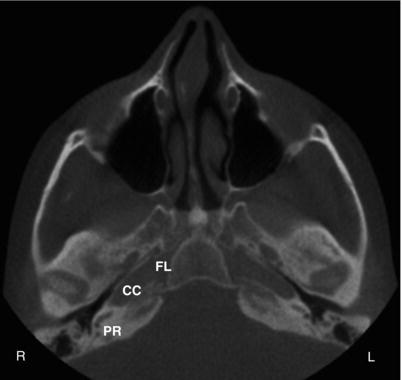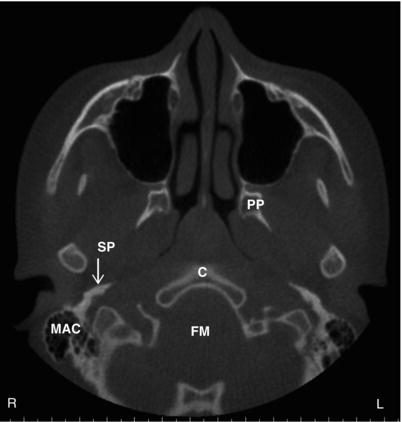 Bone
Anatomical landmark
Figures visible on
Frontal
Frontal sinus
5.1
Ethmoid
Crista galli
5.2
Sphenoid
Anterior clinoid process
Sella turcica
Posterior clinoid process
Foramen lacerum
Pterygoid process
5.3
5.3
5.3
5.4
5.5
Temporal
Carotid canal
Petrous ridge
Mastoid process
Styloid process
5.4
5.4
5.5
5.5
Occipital
Clivus / occipital bone
Foramen magnum
5.5
5.5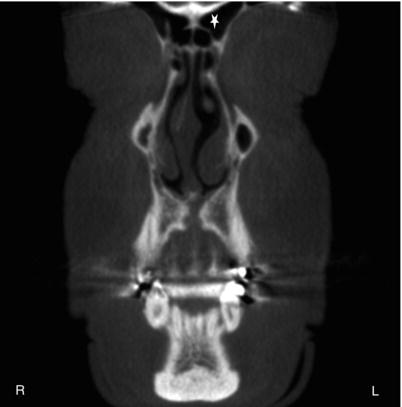 Coronal
The coronal figures (Figures 5.6–5.11) start from the anterior aspect of the face moving posteriorly. The following anatomy is readily identifiable on coronal views (Table 5.2).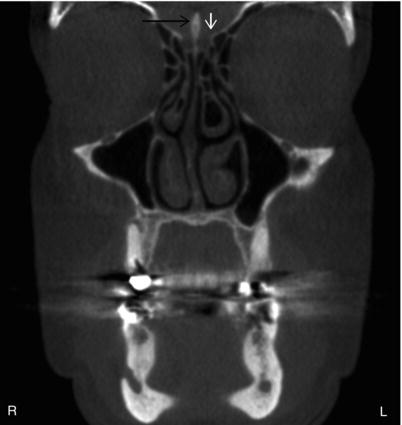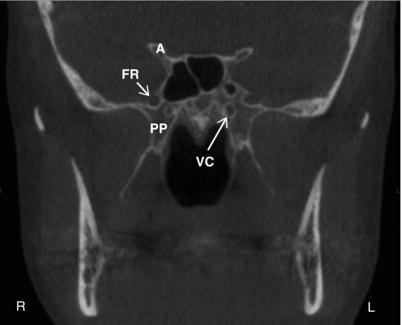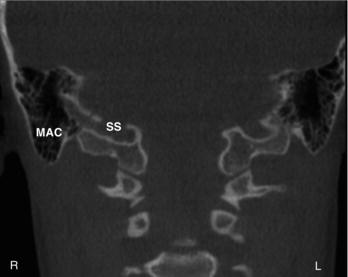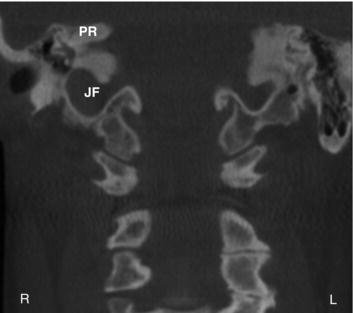 Bone
Anatomical landmark
Figures visible on
Frontal
Frontal sinus
5.6
Ethmoid
Cribriform plate
Crista galli
5.7
5.7
Sphenoid
Anterior clinoid process
Posterior clinoid process
Foramen lacerum
Foramen rotundum
Pterygoid process
Vidian canal
5.8
5.9
5.9
5.8
5.8
5.8
Temporal
Petrous ridge
Mastoid process
Sigmoid sinus depression
5.11
5.10
5.10
Occipital
Jugular foramen
5.11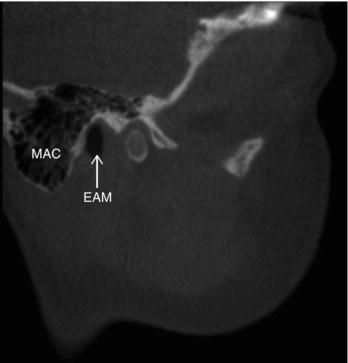 Sagittal
The sagittal figures (Figures 5.12–5.15) start fro/>