45
Adverse effects of dental biomaterials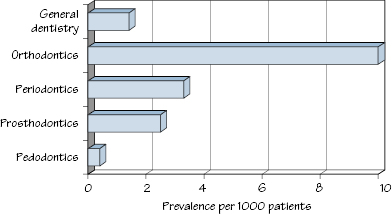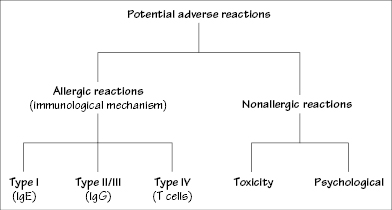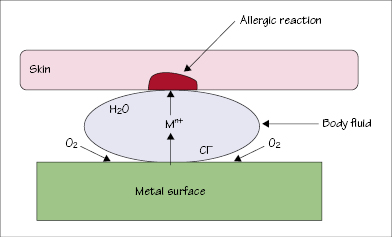 Carcinogens
Toxic substances
Formaldehyde
Cadmium
Beryllium
Methyl methacrylate
Formaldehyde
Mercury vapor
Metals:
Arsenic
Barium
Cadmium
Chromium
Lead
Mercury
Selenium
Silver
Allergy
Reaction type
Mechanism
Type I
Anaphylactic reactions—antibody (IgE) mediated
Immunoglobulin antibodies (IgE) bind to receptors on mast cells.
Pharmacologically active compounds may be released.
Clinical effect may be respiratory system obstruction and cardiovascular collapse.
Type II
Cytolytic or cytotoxic
Immunoglobulins (IgM or IgG) bind to antigens on surface of cells and activate complement.
Activation may result in cytolysis, phagocytosis, and chemotactic reactions.
Type III
Immune-complex
Occur when complexes made of IgM and IgG antibodies accumulate in blood vessels or tissue and activate the complement system
Type IV
Delayed-type hypersensitivity
(T-cell mediated)
Immune response is mediated by T cells, usually CD4+.
Cytokines are released, leading to macrophage activation and resulting in local damage.
Ig, immunoglobulin; IgE, immunoglobulin E; IgG, immunoglobulin G; IgM, immunoglobulin M.
Type I
Type IV
Type of reaction
IgE-mediated anaphylactic
T-cell mediated, delayed-type hypersensitivity
Characteristic
Immediate/>