Coenraad F. A. Moorrees was a pioneer in orthodontic education and research. He was the first academic leader to merge clinical and research requirements in a 3-year residency. Beyond his lifelong association with the Harvard School of Dental Medicine and the Forsyth Dental Center (now the Forsyth Institute), his scholarly impact has reached worldwide through his multifaceted publications, but perhaps more potently through his postdoctoral fellows, 52% of whom achieved professorial ranks at academic institutions, and 15% became heads of orthodontic departments. His scholarly productivity cut across various components of facial growth and development, including the critical consideration of the soft tissue profile in evaluating the total face and the assessment of constitutional and psychobiologic panels in diagnosis and treatment of the individual patient. His investigations on dental development yielded cornerstone knowledge that was readily transferred to clinical applications. His contributions in various organizations included extended service for the prestigious National Institute for Dental Research, which oversees the most important research output in the United States. Numerous national and international recognitions were bestowed on him. He combined in his person the attributes of "renaissance educator" and "citizen of the world," reflecting a unique combination of science and humanity.

Much has been said about this all-time educator, and much has been built from his shoulders up. In many ways, Coenraad F. A. Moorrees ( Fig 1 ) deserves the accolade of an "academic Angle," a forefather of orthodontic education. The fact that he was the orthodontic innovator and anchor at 2 leading educational and research institutions, the Harvard School of Dental Medicine and the Forsyth Dental Center (now the Forsyth Institute), may have contributed to the visibility of the man and his legacy. His achievements remain a credit to both institutions, for a symbiosis develops along the years between a prestigious institution and the men and women who pour their minds, hearts, and hours in their seminal contributions.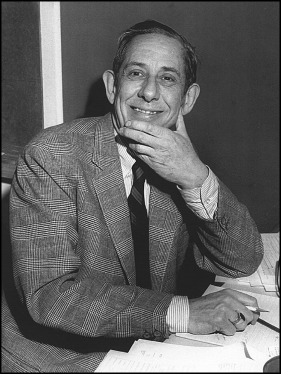 The lines between such people and their universities become blurred, and their names are cross-referenced in a common identification: Boston University and Anthony Gianelly, University of Connecticut and Charles Burstone, Eastman Institute for Oral Health and J. Daniel Subtelny, and University of Illinois and Allan Brodie. Of course, longevity at these academic institutions plays a role in cementing the label, but the bottom line for the sustained definition is the scholarly productivity of those educators and certainly the distinction and accomplishments of their students.
Indeed, C. F. A. Moorrees's legacy begins and ends with the unique character of his students. Is it a coincidence that by 1990, 52% of the 155 postdoctoral fellows who studied with him at Harvard and Forsyth from 1947 through 1990 had achieved an academic professorial rank, nearly 15% actually headed orthodontic programs worldwide, and many others held positions of leadership in orthodontic and dental organizations, dental schools, and teaching hospitals? If only based on these statistics, C. F. A. Moorrees's story ought to be told and actually studied.
Vita (life)
The war to end all wars was raging in Europe in 1916 when Coenraad Frans August Moorrees was born in The Hague, The Netherlands. He grew up in a family whose crest is inscribed Absque labore nihil (without work, nothing). His life rendered justice to this motto.
He graduated from the dental school of the University of Utrecht in The Netherlands in 1939, as World War II was at Europe's door. Newly married, he was able to continue his education in the United States, and he earned a second dental degree at the University of Pennsylvania in 1941 and subsequently embarked on a 2-year internship at the Eastman Dental Dispensary in Rochester. But his studies were interrupted after the bombing of Pearl Harbor, when the Dutch government in exile called him to duty, first in England and then to Java, Indonesia. Upon the Japanese invasion of Java, Dr Moorrees and his wife, Louise, became prisoners of war and were separated in internment camps. He practiced dentistry in nearly impossible conditions and brushed death when infected with bacillary dysentery. He survived the damp shackles of decadent, rather absent humanity, and later recollected: "tea, tea… saved my life."
Reunited after the war, Dr and Mrs Moorrees ( Fig 2 ) returned to the United States, and he studied orthodontics at the Forsyth Dental Infirmary; soon, he became the acting chief of the orthodontic department. He eventually associated with the Harvard School of Dental Medicine and rose to the rank of professor and chair of orthodontics at both institutions, which marveled in an association that lasted until 1990, the year of his retirement. Dr Moorrees remained active through various publications (journal articles, book chapters, and books) until his death in 2003 in Europe, where he had just returned.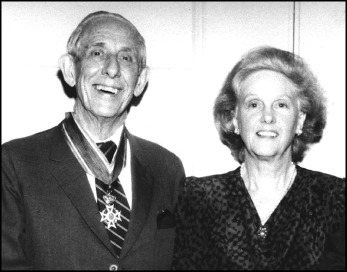 Veritas (truth)
Dr Moorrees's academic path reflected the stringent and transparent principle of Harvard academic dogma: veritas , truth in research conduct and reporting, in interactions with and treatment of patients, and in communications with colleagues and organizations. The research pillars that consumed a mammoth amount of effort included decisive growth studies that spanned decades and tediously tracked longitudinal data. The research on dental development, including the Moorrees tooth-formation standards, yielded basic knowledge that readily found daily applications in the diagnosis and treatment of children ( Fig 3 ).

The early meticulous work materialized in his book, The Aleut Dentition, a Correlative Study of Dental Characteristics in an Eskimoid People . The monograph comprised Dr Moorrees's findings during a 3-month-long Peabody Museum expedition to the Aleutian Islands, established by Harvard's renowned anthropologist Earnest A. Hooton. As Dr Moorrees stated later, the book "bore the fruits of burning many candles during many nights." Many more candles would be consumed in the years ahead.
His second book, The Dentition of the Growing Child, a Longitudinal Study of Dental Development Between 3 and 18 Years of Age , defined a major impact of Dr Moorrees's legacy in orthodontics: the development of the human dentition as the basis for dentofacial diagnosis and treatment. What a simplistic idea taken for granted by every student of dentistry and orthodontics. Yet these guidelines were needed to seal the knowledge with a complete and comprehensive depiction.
Other influential contributions were forthcoming. Dr Moorrees's investigations on growth of the facial complex were crowned with an unprecedented longitudinal study of over 400 sets of twins, exploring inheritance in the dentition and face. He developed a facial analysis uniquely portrayed in a proportional mesh diagram, which underwent adjustments over 13 years after its first published version (1953) until the final format (1976), having in the process yielded the concept and practice of "natural head position" ( Fig 4 ). His focus on individual constitution was likely associated with the realization of variations around the central tendencies determined statistically in clinical research. Other focuses on muscular balance around the teeth and biologic principles and mechanisms of facial development have impacted the orthodontic literature.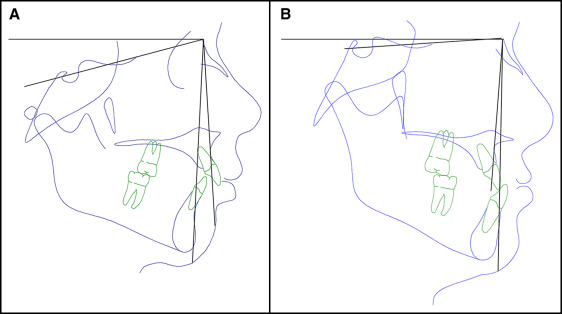 Put into a wider perspective, Dr Moorrees's scholarly productivity also reflected his educational philosophy of researching the human face and its growth as the foundation for scientific advancement and health delivery. With further scrutiny, 2 important factors cut across this voluminous research portfolio to frame Dr Moorrees's indispensable components in the orthodontic equation: facial esthetics and the total person.
The first is evident in the conceptualization of cephalometric study as necessarily including the facial profile, which is an integral structure of the mesh-diagram analysis ( Fig 5 ). In this context, the sweeping mind of Dr Moorrees can only be understood from his writing about "Twenty centuries of orthodontics," a unique exploration of facial proportions from ancient Egypt, through Greece, Rome, and the present.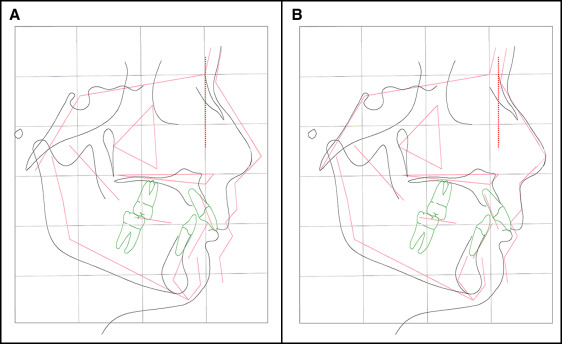 Premium Wordpress Themes by UFO Themes
WordPress theme by UFO themes