32
Gingival recession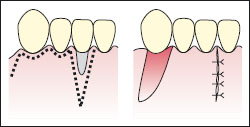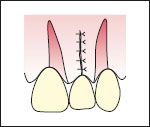 Gingival recession is defined as the location of marginal tissue apical to the cement–enamel junction resulting in exposure of the root surface. Aetiological factors associated with gingival recession are shown in Fig. 32.1.
Consequencesof gingival recession
Unlike many other oral problems, patients are very often aware of gingival recession. Patients may potentially experience the following problems associated with recession:
• Pain from exposed dentine.
• Aesthetic concerns.
• Plaque retention and gingival inflammation.
• Root caries.
• Tooth abrasion.
A history and examinatio/>