28
Dental implants and peri-implantology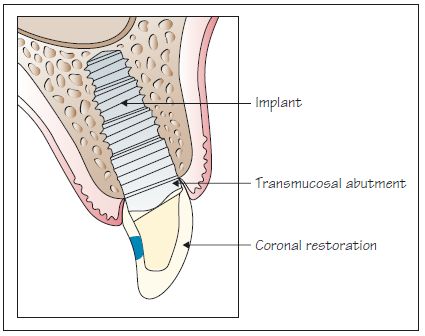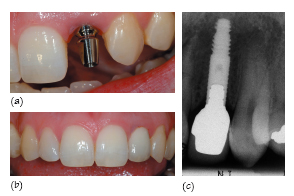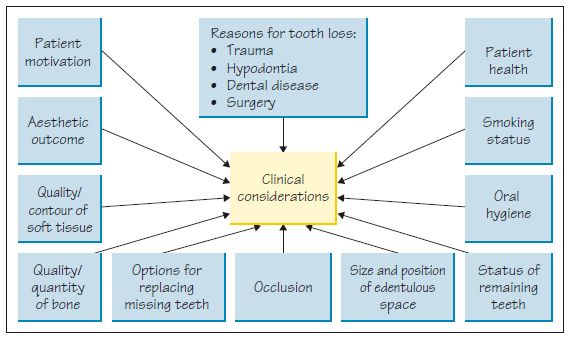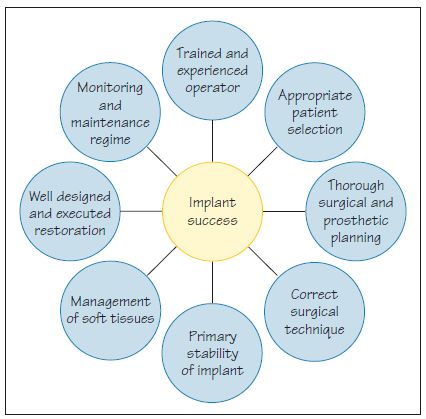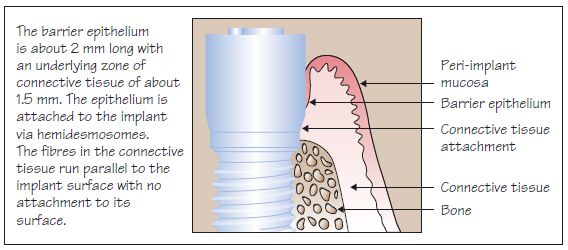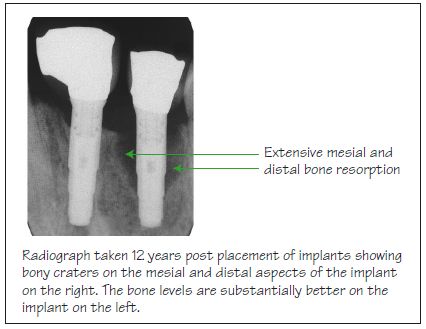 Dental implants give the clinician and patient a further option for restoring edentulous spaces. Implants may be used to replace teeth that have been lost because of periodontal disease. To improve the outcome of the procedure there are a number of things that should be addressed prior to the implant (Fig. 28.1). Final restoration of implants may be with single crowns (Figs 28.2, 28.3), bridges or overdentures. Implants are retained by osseointegration, the name given to the tight connection that develops as bone forms in close approximation to the implant surface.
The key parts of the implant-retained restoration are:
• An implant placed into bone.
• A component connected to the implant that projects through the mucosa into the mouth (tra/>