Abstract
Objective
This case series reports the clinical presentation and management of multiple odontogenic keratocysts (OKCs) in patients with Gorlin Goltz syndrome and in non-syndromic patients.
Material and methods
Eight patients presented with features of multiple odontogenic keratocyst at department of Oral and Maxillofacial Surgery. The diagnosis was confirmed following clinical, radiographic and histopathological examination. Initially the diagnosis of OKC was confirmed on an incisional biopsy. Major and minor criteria were followed for the diagnosis of Gorlin Goltz syndrome. Smaller cysts in all patients were enucleated and for larger cysts marsupialization was planned either alone or followed by enucleation. Patients were followed at 1 month, 3 months, 6 months and yearly interval to check for bone healing and recurrences.
Results
Association of Gorlin Goltz syndrome was identified in four patients all of whom were males with age range of 12–37 years. Among four patients that had non-syndromic OKCs, three were female and one was male with age range of 09–50 years; two patients had familial non-syndromic multiple OKCs. In syndromic patients, multiple OKCs, recognized manifestations of Gorlin Goltz syndrome were identified with variable frequency: calcification of falx cerebri and chest deformity (100%); macrocephaly with frontal bossing (100%); hypertelorism (75%); basal cell carcinoma (25%); pectus deformity with flame shaped hands and feet (25%) and syndactyly (50%). Palmar or plantar pits, cleft lip or palate, ovarian fibroma and medulloblastoma was not identified in any patient. In patients with non-syndromic multiple OKCs mandible was more commonly involved than maxilla.
Conclusion
Patients with multiple OKCs, should be evaluated thoroughly and basal cell carcinomatous lesions should be ruled out. Meticulous follow up is vital as Gorlin Goltz syndrome is associated with malignancies and OKCs may be the first manifestation of this syndrome. Given the fact that OKCs associated with this syndrome have higher rate of recurrence than the isolated OKCs, long term follow up is warranted.
Highlights
•

This case series reports eight cases of odontogenic keratocysts including four patients with Gorlin Coltz syndrome.

•

Reviews the literature on the topic and application of major and minor criteria for the diagnosis of Gorlin Coltz syndrome.

•

Discusses the management options and follow-up of patients with odontogenic keratocysts.
1
Introduction
Odontogenic keratocyst (OKC) is the third most common cystic lesion of the oral cavity [ ]. It was previously called as primordial cyst or Keratocystic odontogenic tumor (KCOT) but in 2017 it was renamed as odontogenic cyst [ ]. OKC is a developmental cyst and originates from the rest cells of dental lamina [ ]. It is a benign, locally destructive lesion and may be unicystic or multicystic [ ].
The incidence of OKC is 10–20% of all the odontogenic cyst [ ]. Most of the cases are reported during first to eighth decade of life with peak reported in 30 years of age and more commonly occurring in males [ ]. Lining of the cyst is parakaratinized stratified squamous epithelium with a thickness of 5–10 layers of cells. The basal layer consists of cuboidal or columnar cells. Epithelium connective tissue interface is flat and has high mitotic activity resulting in daughter cells [ ].
Mandible is more commonly involved as compared to the maxilla. The most common site in mandible is the molar region and the ramus whereas in maxilla anterior region is the favorite site of OKC followed by third molar region. It may be associated with the lateral root or the periapical region of the teeth or with the crown of the tooth [ ]. OKCs are associated with medullary expansion and buccolingual expansion may not be visible until the lesions become advanced. The recurrence rate of OKCs is high may range from 25% to 60%. This may be attributed to a thin, friable epithelial lining which may rupture during removal, presence of daughter cysts. Moreover, new OKC lesions may develop from remnants of dental lamina [ ].
Treatment options consists of conservative and surgical management i.e., enucleation, marsupialization, with or without peripheral procedures like curettage, peripheral ostectomy, Carnoy's solution, electrocautery, cryotherapy and resection [ ].
Gorlin Coltz syndrome (GCS) is also known as nevoid basal cell carcinoma syndrome (NBCCS) and is the most recognized syndrome associated with multiple OKCs [ ]. Less commonly oral-facial-digital syndrome, Noonan syndrome, Ehlers-Danlos syndrome and Simpson-Golabi-Behmel syndrome may also present with multiple OKCs [ ]. Patient with multiple OKCs are reported to have a higher recurrence rate [ ]. Multiple OKC not associated with a ny syndrome are reported rarely [ ].
This case series reports management of patients presenting with multiple OKCs with and without associated Gorlin Goltz syndrome.
2
Methods
. Eight patients presented to the Oral and Maxillofacial Surgery department, Allied Hospital Faisalabad from November 2017 to March 2021 and included three females and five males. The common presenting symptoms included swelling, pus discharge, or pain in at least one quadrant of the oral cavity; one patient also presented with pathological fracture of the mandible. All patients were initially investigated with orthopantomogram (OPG). Multiple well defined, radiolucent lesions involving the maxilla and mandible were observed in all patients ( Fig. 1 ). The lesions in all patients presented as a combination of multilocular and unilocular radiolucencies.
Clinical examination and investigations according to the protocol described by Lo Muzio [ ] were followed to rule out the syndromic association of multiple cystic lesions. Frontal bossing, macrocephaly (>55 cm), hypertelorism with increased intercanthal distance (>36 cm), palmar and plantar pits along with aspiration of the cystic lesion was done on clinical examination. Out of eight patients, four were suspected to be associated with Gorlin Goltz syndrome (GGS). These patients were further advised CBCT, brain CT, and radiographs for chest, spine, hand and feet. These patients were evaluated by dermatology, neurology, ophthalmology and otorhinolaryngology specialists.
Initially incisional biopsies of the cystic lesion were performed. Presence of a parakaratinized stratified squamous epithelium with 5–6 cell layer thickness, basal palisading, a thin connective tissue capsule and luminal content of cheesy proteinaceous material were used to confirm the diagnosis of OKC ( Fig. 2 ).
Four patients with features of GCS, were investigated further regarding any family history (FH) of cysts and tumors or other features of syndrome and first-degree relatives examined for any positive findings. Syndromic association was not identified in four patients and they did not require additional investigations.
Enucleation with peripheral ostectomy was planned for cysts less than 3 cm in size. For larger cysts marsupialization alone or followed by enucleation was planned. Associated impacted teeth were extracted and root canal therapies were done for teeth that were deemed to be restorable. Smaller cystic cavities were closed primarily and antiseptic bismuth iodoform paraffin paste (BIPP) dressing was placed in larger cystic cavities that were changed every week. Two patients with non-syndromic familial multiple OKCs refused treatment. The remaining the patients were followed closely. OPG was repeated at 03-month, 06-month, 09 month and at 12 months. Bone healing was monitored radiographically for 12 months with serial radiographs at 03 months intervals.
Ethics approval for the study was gained from the institutional review board (IRB) for publication of this case series study.
3
Results
Among four patients who were diagnosed as having GGS, all were male with an age range of 12–35 years. All the patients were diagnosed following the major and the minor criteria of GGS (see Table 1 ). Considering the major criteria, 100% had multiple OKC involving the maxilla and mandible. The most common site of cyst was mandibular body followed by ramus and then the posterior maxilla. Maxillary cyst was symptomatic only in one patient. 100%of patients had calcification of falx cerebri ( Fig. 3 ). Chest deformity consisting of bifid ribs, were present in 100% of patients with scoliosis in 25% of patient ( Fig. 4 ). First degree relative was involved in 25% of patient. Basal cell carcinoma (BCC) of chest was found in only one patient and he was referred to general surgery for the treatment of BCC ( Fig. 5 ). Palmar or plantar pits were not identified in any patient in this group.
Table 1
Sr.No.
Age
Gender
Syndromic/Non-syndromic
Major criteria [ ]
Minor criteria
No. of cysts (=N)
Location of cysts
Management
Follow-up
1
12yrs
Male
Yes
Multiple OKCs
Calcification of falx cerebri
Bifid ribs
Macrocephaly
Frontal bossing
Coarse face
Hypertelorism
Syndactyly
2
Anterior mandible (n = 1)
Anterior maxilla (n = 1)
Marginal resection
Enucleation
No recurrence since 1 year
2
25yrs
Male
Yes
Multiple OKCs
Calcification of falx cerebri
Bifid ribs
Macrocephaly
Frontal bossing
Coarse face
Hypertelorism
Syndactyly
4
Anterior mandible (n = 1)
Posterior mandible (n = 1)
Posterior maxilla (n = 2)
Marsupialization
Marsupialization
Marsupialization and enucleation
No recurrence for 1 year
3
32yrs
Male
Yes
Multiple OKCs
Calcification of falx cerebri
Bifid ribs
First degree relative was involved
BCC of chest
Macrocephaly
Frontal bossing
Coarse face
5
Posterior mandible (n = 2)
Posterior maxilla (n = 2)
Anterior maxilla (n = 1)
Enucleation
Enucleation
Enucleation
Recurrence after 08 months of surgery
4
35yrs
Male
Yes
Multiple OKCs
Calcification of falx cerebri
Bifid ribs, scoliosis
Macrocephaly
Frontal bossing
Coarse face
Hypertelorism
Pectus deformity
Flame shaped hands and feet
4
Posterior mandible (n = 2)
Anterior mandible (n = 1)
Anterior maxilla (n = 1)
Marsupialization
Marsupialization
Enucleation
Did not show for follow up
5
9yrs
Female
No
–
–
4
Posterior mandible (n = 2)
Anterior mandible (n = 1)
Anterior maxilla (n = 1)
Enucleation
Enucleation
Enucleation
No recurrence since I year
6
13yrs
Female
No
–
–
5
Posterior mandible (n = 2)
Anterior mandible (n = 2)
Posterior maxilla (n = 1)
Refused treatment
–
7
24yrs
Female
No
–
–
4
Anterior mandible (n = 2)
Posterior maxilla (n = 2)
Refused treatment
–
8
50yrs
Male
No
–
–
3
Anterior mandible (n = 1)
Posterior mandible (n = 1)
Anterior maxilla (n = 1)
Enucleation
Marsupialization followed by enucleation
No recurrence for 1 year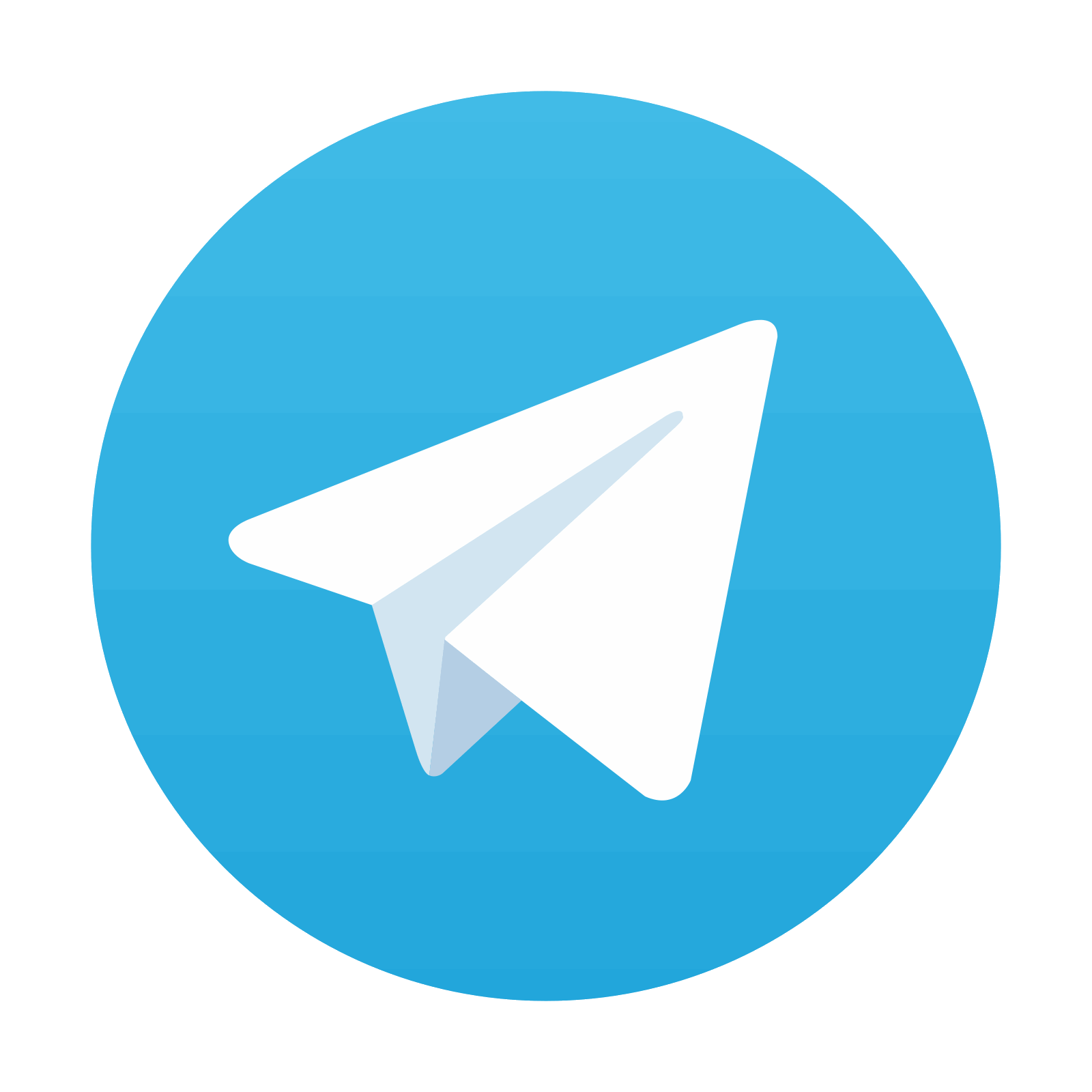 Stay updated, free dental videos. Join our Telegram channel
VIDEdental - Online dental courses
Get VIDEdental app for watching clinical videos