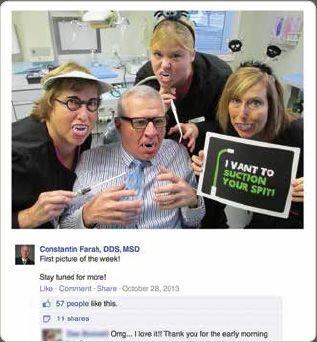 Make It Sharable
One of social media marketing's most powerful capabilities is the ease with which content can be shared. Of course there's never a reason to ever come off as "pushy." But remember that over the years, your practice has developed a fan base that loves and appreciates who you are and the service you provide. It's okay to occasionally solicit their help in spreading your practice story.
The split second a patient or prospective patient hits a "share" button — regardless of the social media tool being used — your practice is no longer the only one holding up a bullhorn! You'll be surprised at how willing, able, and anxious your biggest fans are to share your content if you ask for their help. It's part of the nature of the social media beast and it can work to your practice's advantage in big ways.
The concept of Community Driven Marketing is defined as cultivating and enabling patients ("fans") who willingly share YOUR story with THEIR trusted, highly-scalable, permission-based social networks.
Effective Content Provides Value
"Provides value? What does that mean? I thought we were talking about marketing here!"
Hold on, Bucky! Let me explain.
Picture a funnel in your mind. One of the objectives of effective content marketing using social media is to move people down the "marketing funnel" toward becoming an advocate that helps build your business. One of the most important steps in permission marketing is to provide value, thereby earning people's permission to market to them.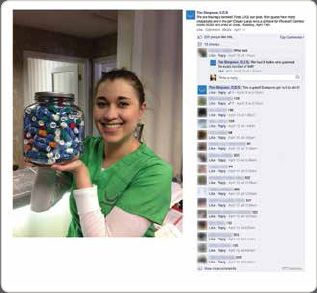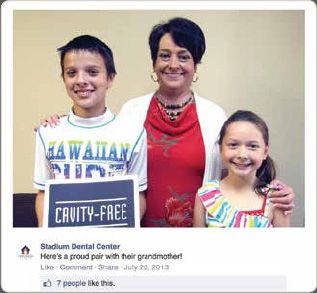 Keep Content Relevant
One of the coolest things about modern dentistry is that the related topics aren't boring — nor are they perceived as irrelevant. For example, unless a reader has been living in a cave for the last decade, he or she is beginning to recognize the connections between oral health and whole body health. Topics that revolve around patient comfort, health, and appearance are relevant and well received by readers. Your patients and prospective patients are already searching, researching and learning about these topics online.
Educate