These are exciting times in the field of pain research. Every day brings advances in our understanding of pain mechanisms, and with each new advancement there is hope that these findings will lead to the development of novel and more effective analgesics not only for acute pain, but also for the more difficult and challenging to manage chronic pain conditions. The field of pain research represents an evolving field, where early studies identified basic pain pathways and the characterization of different fiber types and receptors that were activated by noxious stimuli. With this basic knowledge, the receptors and transmitters involved in the activation and inhibition of these different pathways were identified, and significant changes in their expressions were seen after inflammatory and nerve lesions. These changes in receptors and transmitters were also correlated with the increased activity of pain pathways in pathologic conditions. Advances in brain imaging techniques have led to the concept of pain as a widely distributed system involving many different nervous system structures that represent the affective and sensory aspects of the pain experience. Molecular approaches are being used to map the intricacies of the intracellular signaling pathways that are activated when molecules bind to a receptor or channels open in response to specific stimuli. Genetic analyses allow comparisons in the make-up and the identification of possible polymorphisms that might underlie differences in the way that individuals respond to painful stimuli and insults. Pain researchers have the challenging task to consider this wealth of knowledge regarding pain mechanisms when designing experiments, and clinicians who treat pain are anxiously waiting the time when these advances will make their treatments more effective. In one respect, the activation of the peripheral nociceptor and sensory neuron represents our first key step to our understanding of nociception. In this article, we review the key basic mechanisms associated with this phenomena and more recently identified mechanisms that are current areas of interest. Although many of these pain mechanisms apply throughout the body, we attempt to describe these mechanisms in the context of trigeminal pain.
Peripheral pain mechanisms associated with odontogenic or temporomandibular disorders and other orofacial pain conditions are generally similar to those seen elsewhere in the body. These similarities include the types of sensory neurons involved and the receptors, channels, and intracellular signaling pathways responsible for the transduction, modulation, and propagation of peripheral stimuli. Even though there are some structural features associated with the tooth pulp that make pulpal pain unique, the tooth pulp is considered as a model system to illustrate peripheral pain mechanisms associated with the trigeminal system. This also seems appropriate because toothache is a common presenting symptom for patients seeking dental care . The use of the tooth as a model system for studying pain mechanisms is well established, and advantages include a rich representation of pain fibers and that the stimulation of pulpal nerves produces mostly a pain sensation . In this regard, the tooth as a sensory organ can be considered as a specialized receptor for nociception.
The tooth pulp is composed of connective tissue that is highly vascular and rich in fibroblasts. Within this connective tissue stroma are bundles of axons that provide innervation to the tooth pulp . The distribution and overall pattern of nerve fibers within pulpal tissues have been studied extensively, including in humans and experimental animals. The majority of the axons enter the apex of the tooth, but others may enter accessory foramina when present and ascend the radicular pulp within fiber bundles composed of myelinated and unmyelinated nerve fibers ( Fig. 1 ). Nerve fibers located in these fiber tracts ascend the pulp and terminate as free nerve endings within the pulp or after entering the sub-odontoblastic plexus sequentially along this path. The sub-odontoblastic plexus is located just inside the odontoblasts and represents a fine network of many small and mostly unmyelinated fibers, many of which originate from thinly myelinated fibers. The sub-odontoblastic plexus (plexus of Raschkow) is extensive and especially elaborate in the region of pulp horns. The odontoblasts outline the entire periphery of the dental pulp and are located at the pulpodentin junction. Many of the unmyelinated nerve fibers located in the subodontoblastic plexus pass toward and terminate in the odontoblastic layer as free nerve endings, whereas others terminate in the predentin or enter dentin by way of dentinal tubules where they extend about 100 μm . Although more than 40% of dentinal tubules are innervated in the tip of pulp horns, far fewer tubules are innervated in more apical locations, with less than 1% of tubules innervated in the midradicular region . Stimulation of unmyelinated nerve fibers located in the pulp typically produces a dull throbbing and poorly localized pain sensation, whereas stimulation of the dentin produces a sharp, shooting pain that implicates the activation of more rapidly conducting myelinated fibers.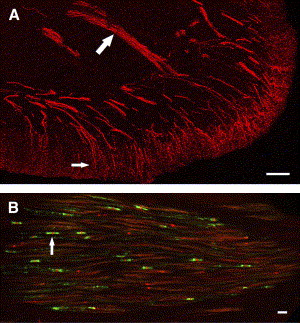 The nerve fiber density within human teeth is quite impressive. A number of ultrastructural studies have evaluated the type (as based on fiber diameter and presence or lack of myelin) and number of axons that innervate anterior and posterior teeth. Comprehensive studies of nerve fibers within posterior teeth are limited to single-rooted premolars (reviewed in ). Nair concluded that human premolar teeth contain 2300 axons at the apex; 87% of these are unmyelinated, and the remainder are myelinated. The vast majority of the myelinated fibers are thinly myelinated and fall in the A-delta class, and the remaining 7% represent the more thickly myelinated A-beta nerve fibers. Even though the "average" premolar tooth has a significant nerve density, this can vary depending on the developmental stage and type of tooth and can vary widely among individual samples. The innervation density is also dynamic because it can increase in human teeth with caries . Other axons that enter the tooth pulp originate from postganglionic sympathetic neurons located in the superior cervical ganglion and whose role involves vasoconstriction , whereas parasympathetic fibers may be lacking that provide a vasodilatory role elsewhere . Pulpal vasodilation can be achieved by the release of vasoactive neuropeptides from primary afferent terminals, a process that is integral to the production of neurogenic inflammation . This process most likely involves arterioles because these vessels are most densely innervated in the tooth pulp .
Studies in experimental animals have also described the innervation of teeth, but, unlike in human studies, these studies allow a characterization of the sensory neurons within the trigeminal ganglion that supplies the innervation to pulpal tissues. Sensory neurons that supply the tooth pulp have been identified after the retrograde transport of fluorogold to exposed dentin. These studies have found that pulpal afferents typically originate from cell bodies with small, medium, and large diameters . The cytochemistry of sensory neurons in the spinal system has been extensively evaluated, and in general these studies have identified two broad classes of neurons: (1) those that include peptidergic neurons that respond to nerve growth factor (NGF) and that express the trkA receptor and peptides such as calcitonin gene-related peptide (CGRP) and substance P (SP) and (2) nonpeptidergic neurons that respond to glial cell line–derived neurotrophic factor (GDNF) that express GDNF receptor alpha-1 and receptor tyrosine kinase (RET) and that bind the isolectin B4 (IB4). The IB4-binding neurons usually also express P2X3, an ATP-gated ion channel. In comparison, studies that have evaluated the cytochemical content of pulpal sensory neurons show some important differences when compared with the spinal system. Most notable is the lack of IB4 binding . Even though these pulpal afferents do not express IB4 binding, they do express the P2X3 receptor, which is also a marker of the nonpeptidergic class and is usually coexpressed with IB4 binding in the spinal system. A recent study has found that many of the pulpal sensory neurons express the GDNF receptor alpha-1 and that many of these coexpressed the trkA receptor . Therefore, pulpal afferent neurons express markers for peptidergic and nonpeptidergic neurons within the same neurons and do not follow patterns typically seen in the spinal system.
Many of the peptides and other molecules that have been identified as important in the activation of nociceptors in the spinal system have also been identified in the trigeminal system. Some of the peptides identified in tooth pulp include the tachykinins SP and neurokinin A , vasoactive intestinal peptide , neuropeptide Y (NPY) , methionine- and leucine-enkephalin , CGRP , cholecystokinin and somatostatin , and galanin . Peptides as a group are important in nociception because the expression of some change considerably with injury or after inflammatory insults. Sprouting of CGRP fibers is seen in the rat tooth pulp after inflammatory lesions , and similar results involving increased fibers with CGRP, NPY, SP, and vasoactive intestinal peptide have been described in human teeth with carious lesions . These same neuropeptides are especially implicated in inflammatory processes because sensory nerve stimulation can lead to their local release by way of an axon-reflex , or they may be released from nerves that innervate blood vessels, leading to vasodilation and protein extravasation, which results in a neurogenic inflammation . Neurogenic inflammation seems especially important in the trigeminal system because it represents a basic mechanism associated with the pathophysiology of migraine and may be an important event associated with the inflammation of periodontal disease and in the regulation of the immune response to infection . Neurogenic inflammation and local tissue injury are associated with the release or activation of many different molecules that are involved in the sensitization of peripheral nociceptors, including their ability to further enhance the release of CGRP and SP. These substances include cytokines, NGF, prostaglandins, histamine, bradykinin, ATP, serotonin, lipids, nitric oxide, and hydrogen ions. The local release of CGRP and SP from peripheral terminals may bind to CGRP and SP receptors on immune cells, and this binding may be involved in the regulation of the immune response in a paracrine fashion. For example, SP released from nerve terminals can bind to mast cells, leading to degranulation and the release of histamine . The degranulation of mast cells also releases tryptase, which is effective in the cleavage and activation of a new class of protease-activated receptors (PARs) and especially the PAR-2 receptor. PARs are colocalized with SP and CGRP receptors on nerve terminals and when activated can result in the additional release of SP and CGRP, thus perpetuating the inflammatory response. The effects of most neuropeptides are mediated by receptor binding, and many of these are G-protein–coupled receptors (GPCRs), which are discussed in greater detail in this article. The local release of neuropeptides that occurs in inflamed tissues represents an important event leading to the sensitization of peripheral nociceptors, and the specific mechanisms involved in this process will most likely remain a focus of pain research in the future.
Based upon these considerations, peripheral terminals of nociceptors can be envisioned as environmental detectors . Although peripheral nociceptors have a relatively simple morphology of free nerve endings ( Fig. 1 A), they are biochemically specialized by the expression and localization of various receptors and ion channels, which confer to these cells the ability to detect noxious chemical, thermal, and mechanical stimuli. These nociceptive "polymodal detectors" can trigger this local release of neuropeptides (ie, the axon reflex), leading to coordinated inflammatory and healing responses in the injured tissue and evoking action potentials that provide sensory information back to the central nervous system (CNS).
From the perspectives of understanding peripheral pain mechanisms and management, the following section reviews the major classes of receptors and ion channels that confer the ability of nociceptors to "detect" noxious changes in their peripheral area. Fig. 2 summarizes these major classes of receptors and ion channels. Understanding their pharmacology ( Table 1 ) provides insight into the pharmacologic strategies for peripheral pain control and permits appreciation of ongoing research designed to develop new peripherally acting analgesics. For example, the demonstration that dental pulp contains opioid receptors and that peripherally administered opioids reduces pain in endodontic patients suggests that locally active opioid analgesics might represent a novel class of drugs useful to treat endodontic pain patients. Because peripherally active opioid analgesics are under active development, it can be appreciated that a knowledge of peripheral pain mechanisms can improve our understanding of current and future pain control strategies .

Table 1
| Receptor class | Receptor subtype | Natural ligand or stimulus | Drug | In dental pulp | In trigeminal ganglia |
| --- | --- | --- | --- | --- | --- |
| Opioid | Mu (MOR) | β-endorphin | Opiates | | |
| | Delta (DOR) | Met-enkephalin | None available | | |
| | Kappa (KOR) | Dynorphin (?) | Pentazocine | | |
| Cannabinoid | CB1 | Anandamide | None available | | |
| | CB2 | ? | None available | | |
| Somatostatin | Sst1-5 | Somatostatin | Octreotide | | |
| Adrenergic | Alpha (family) | Norepinephrine | "Vasoconstrictors" | | |
| | Beta (family) | Epinephrine | Albuterol, etc. | | |
| GABA | GABA (B) | GABA | Baclofen | | |
| NPY | Y1 (etc.) | Neuropeptide Y | None available | | |
| Prostaglandin | EP2, EP3 (etc.) | PGE2 | NSAIDs, steroids | | |
| CGRP | CGRP-R1, -R2 | CGRP | CGRP28-37 | | |
| Bradykinin | B1 | Kallidin | Des-Tyr HOE140 | | |
| | B2 | Bradykinin | HOE140, steroids | | |
| Protease (PAR) | PAR2 (etc.) | | ? | | |
| Endothelin | ETA, ETB | Endothelin | Atrasentan (antagonist) | ? | |
| Substance P | NK1, NK2 | Substance P | L-703,606 | | |
| Leukotriene | BLT1, 2 and CysLT1, 2 | LTB4, LTD4 | Monteleukast, zafirlukast | | |
| VGSC | Na v 1.1 (etc.) | | Local anesthetics | | |
| VGCC | | | ? | | |
| VGKC | | | ? | | |
| TRP | TRPV1 | Heat, acid, some lipid-like compounds | Capsaicin | | |
| | TRPA1 | Cold (?) | Mustard oil, garlic | | |
| | TRPM8. | Cold | Menthol | | |
| Trk | trkA (etc.) | | ? | | |
| Cytokine | IL1-RI, IL1-RII | IL1 | Anakinra | | |
| | TNF | TNFα | Adalimumab | | |
| Innate PAMPS | Toll4 | Endotoxin (LPS) | | | |
| | CD14 | Endotoxin (LPS) | | | |
Mechanisms for detecting stimuli and clinical implications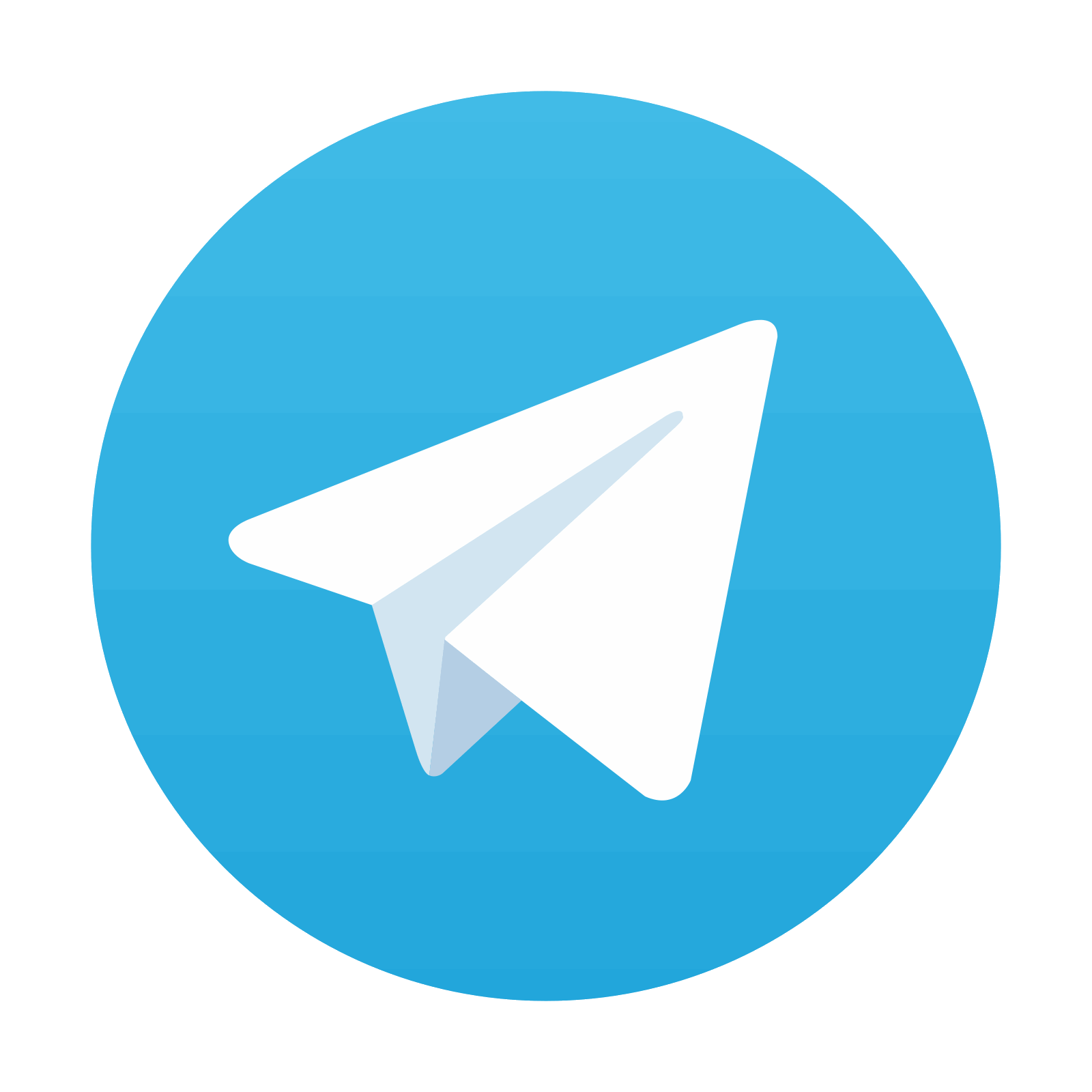 Stay updated, free dental videos. Join our Telegram channel
VIDEdental - Online dental courses