Dr James Morris Reynolds, 97, of Lubbock, Texas, passed away on October 14, 2015, from a brief illness after a fall. A resident of Lubbock for almost 70 years, Jim was the orthodontist to legions of young people in West Texas, a civic leader, and a devoted husband and father.
His practice was also the basis for a lifelong role in the specialty of orthodontics, culminating in his election as president of the American Association of Orthodontists for 1981-1982. He was a founding member of the Southwest component of the Edward H. Angle Society and a lifelong member of the Tweed Foundation, and he actively participated in other leading professional groups. Jim's professional skills extended to reconstructive orthodontics and patents on ceramic braces, widely adopted in the specialty. He was an authority and active writer and speaker on practice management. He also founded orthodontic supply companies Zulauf, ClassOne Orthodontics, and Element 34 Technologies.
Jim was born in 1919 in Prairie Grove, Arkansas, the son of James Anderson Reynolds, a Methodist minister, and Lucy Wilborn Morris Reynolds, a teacher. He attended Hendrix College in Arkansas and graduated from Baylor College of Dentistry in Dallas in 1944. During this period, he met and married Elizabeth Keesling Eiffert, and served during World War II as a dentist in the U.S. Navy in California. He served a similar role in the U.S. Air Force in Amarillo, Texas, during the Korean War.
Jim and Beth moved to Lubbock in 1945, where they became active in civic affairs. Among other roles, he served for 11 years on the Lubbock Independent School District Board of Education (3 years as president) and had a lifelong affiliation with First United Methodist Church, where he and Beth were church-school teachers. Jim served as a scoutmaster and maintained great respect for the Boys Scouts. Jim and Beth were great hosts and made close friends wherever they traveled. He was active in Rotary International, leading a number of group study exchange programs, notably to London, a city that he and Beth loved and adopted as a second home over many years.
Jim was a committed sportsman with a love of skiing and tennis, and he was an avid fan of Texas Tech University's Red Raiders. Jim and Beth remained in love for 67 years, and his care and encouragement supported her after an untimely stroke until 2010, when she predeceased him. His later years were rejuvenated and enlightened by the affection and fun provided by Josie Sterling, a longtime friend. He was devoted to his children and passed his values and many enthusiasms on to them. He is survived by his children: James Mikel and his wife Candi and their children, Ashley and Jonathan; Peter Rutledge and his wife Sandra and their daughter, Alex; Elizabeth Ann and her husband Tom Coleman and their daughters, MaryAnna and Margaret; and Margaret Lea and her husband Bill Clark and their children, Matthew and Jane. He is also survived by 4 great-grandchildren: Max, Vivian, Cole, and Elizabeth.
We seldom consider death as kind, but when it takes one so engaged and prolific, it seems unusually unkind, even in the twilight of a splendid life. I first came to know Jim when I was an adolescent whose only dental experience had been the extraction of a tooth by a local dentist without benefit of anesthesia. I vowed never again to visit any dentist, but of course my mother had other ideas about that. She had heard good reports about a new dentist in Lubbock, and I was soon sitting in Jim's treatment chair. The experience was so pleasant and enjoyable that on the way home I told my mother, "When I grow up, I want to be like that man." I still aspire to that goal.
That was the beginning of a lifelong friendship that has enriched my life since that first meeting. He was a personal, steady North Star to whom all could turn for wise counsel, encouragement, and knowledge, and he had the personality and generosity that could enlarge our victories and diminish our defeats. Jim could always bring a clarity and joy about dentistry and make one proud and eager to participate in it to the fullest.
Jim literally transformed the esthetics of orthodontics with his invention of ceramic brackets and provided the specialty with astute leadership as president of the American Association of Orthodontists. He recently submitted an article to an orthodontic journal that will soon be published; this guarantees that he will go out with a bang and not a whimper. His enduring and unselfish service made him an icon to his professional colleagues.
Of all his admirable traits—and there were many—his authenticity and fidelity to friends, family, and colleagues had the greatest influence. His reliable and unpretentious personality made him a faithful and dependable source of support and sound advice, which continually nourished all who knew and depended on him.
In my own weak way, I have tried to capture what made Jim special, but words can never capture the essence of what made Jim Reynolds so remarkable. Certainly, his complete devotion to his wife, Beth, and his intense love for his family, his commitment to his patients, his generosity in service to his profession, and his fidelity to friends all collaborated to make him an extraordinary man whose friendship we cherished.
Jim was the pillar of fire before the camp, and now his family, friends, and professional colleagues, chastened by the dimensions of the void that will replace him, stand bereaved and chilled in the dark for awhile, but fully confident that his legacy of kindness, fidelity, high purpose, and generosity will reignite our own personal commitments and enliven our service to others.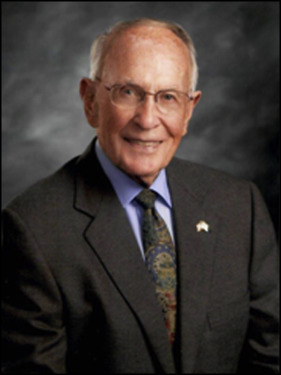 Premium Wordpress Themes by UFO Themes
WordPress theme by UFO themes