On February 11, 2015, the world of orthodontics lost a great pioneer and champion of the specialty. Dr Charles J. Burstone passed away at the age of 86 while on a lecture trip in Seoul, Korea. With his passing, the entire international orthodontic community continues to mourn and reflect on his great achievements and life's work. His contributions to our specialty have shaped orthodontic research and clinical practice, and his impact will continue to be felt for years to come.
Charles Burstone was born in Kansas City, Missouri, on April 4, 1928, to Dr Lester and Rose Burstone. Both his father and his brother Marvin were dentists. Like his father and brother, Charles graduated from the School of Dentistry at Washington University in St Louis, in 1950. He joined the U.S. Air Force in 1951 and served as a captain in the Dental Corps in Korea during the Korean War. In 1953, he returned to the United States and began his studies in orthodontics, receiving his certificate and master's degree in orthodontics from Indiana University in 1955. After his specialty training, he accepted a faculty position at Indiana University, subsequently becoming the chairman and professor in the Department of Orthodontics in 1961, and was key in fostering research and advancing the specialty training in the program.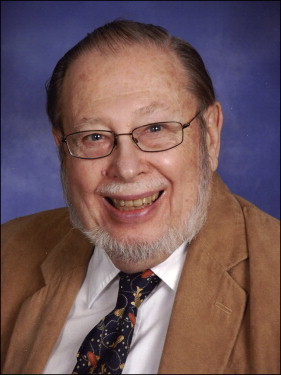 In 1970, Dr Burstone was recruited to Connecticut and selected to head the Department of Orthodontics at the new dental school at the University of Connecticut in Farmington. He served as professor and head of the Department of Orthodontics and chief of Orthodontic Services at John Dempsey Hospital in Farmington from 1970 to 1992. He remained at the University of Connecticut as professor emeritus and was active in teaching residents until his death. During his years there, Dr Burstone made pivotal contributions to orthodontics through his research efforts. He received a number of grants from the National Institutes of Health during his active academic tenure. His greatest impact was in the area of biomechanics, and it was clear that his greatest passions were in engineering and physics. He authored and coauthored numerous articles and books on biomechanics, which are required reading in most orthodontic curriculums worldwide. Dr Burstone is most known for the segmental arch technique and for defining predictable force systems with his 6 classic V-bend geometries. He introduced the intrusion arch for deepbite correction and further defined the usefulness of tip-back mechanics for Class II correction and molar uprighting. He applied novel biomechanical principles for using transpalatal and lingual arches.
In addition to his research in physics and engineering, Dr Burstone was known for his soft tissue analysis of the face and cephalometric analysis, which continue to be widely used. He also contributed greatly with pioneering efforts in facial esthetics. As his career continued, Dr Burstone's research evolved toward the development of new orthodontic materials at the University of Connecticut. He studied and defined the material properties of a variety of orthodontic wires and codeveloped the beta-titanium wire. He also developed fiber-reinforced composite wires for orthodontic applications. His most recent work was in the area of developing esthetic clear archwires.
During his long career, Dr Burstone trained over 250 orthodontists at the University of Connecticut and Indiana University. He lectured widely in the United States and on almost every continent internationally. He received numerous awards throughout his career. He received the American Association of Orthodontists First Research Award in 1956, the John Valentine Mershon Memorial Lecture Award in 1987, and the prestigious American Board of Orthodontics' Ketcham Award in 1999. He was awarded an honorary doctoral degree from the Royal Dental College, Aarhus, Denmark, in 1989 and was inducted into the Royal College of Surgeons in Edinburgh, Scotland, in 1994. In 2012, he was honored by University of Connecticut with an honorary doctoral degree at its annual convocation.
Although Dr Burstone was passionate about orthodontics, he had numerous other interests and hobbies. He enjoyed art, music (especially Wagnerian operas), and photography. His time in Korea during the war had a great impact on his life. His photographs and movies depicted everyday life in times of conflict. The National Folk Museum in Seoul developed an exhibit around his images entitled "Korea 1952," and it was incorporated into a documentary shown on national television in Korea. He was devoted to Korea, and it is indeed fitting that his last lecture was delivered in Seoul.
A memorial service, held at the University of Connecticut on February 27, 2015, was attended by many of his past students and close friends from around the world. Dr Burstone devoted his life to the advancement of orthodontics. The orthodontic community is truly indebted to him and will continue to mourn the loss of a teacher, leader, and friend.
Editor's note: You can find a link to "Korea 1952" at the Web site of the World Federation of Orthodontists, www.wfo.org/news/wfo-news-media/burstone-article/ .