A generation ago, attracting new patients to an orthodontic practice was often done simply by cultivating a few good referral sources. General dentists, including some who might have provided orthodontic treatment out of necessity, were generally glad to have a trusted specialist they could recommend to their patients. Although general dentists remain an important source of new patients today, many consumers now turn to the Internet for help selecting their own specialists. As orthodontists face more competition from various sources, successful clinicians will make it easy for search engines—and patients—to find their Web sites on the Internet.
Highlights
•

General dentists continue to be a good source of new orthodontic patients.

•

Many patients today select a specialist based on information found on the Internet.

•

Successful orthodontists will make it easy for patients to find their Web sites.

When I graduated from my orthodontic program at the University of Iowa over 20 years ago, attracting new patients to my practice was as simple as developing good relationships with the general dentists in my community. This usually involved face-to-face visits to their practices, taking them to lunch, and giving them referral pads or business cards. Although some general dentists provided orthodontic services in their practices at that time, they represented less than 10% of the offices in my area. In fact, 3 general dentists who were providing orthodontic services to their patients expressed relief that I was opening a full-time orthodontic practice so that they wouldn't have to continue doing orthodontics any more. In those early days of my practice, referrals from general dentists represented over 80% of my starts. The other 20% came from my listing in the phone book, drive-by traffic, and referrals from my own patients. As my practice matured, the percentage of referrals from my patients began to grow.
In 2015, a significant percentage of patients are still referred by general dentists. This source of patients, however, has been declining for more than a decade. Aggressive marketing campaigns directed at both consumers and general dentists have resulted in more patients receiving orthodontic treatment from nonspecialists than ever before. Clear plastic aligners have great appeal to patients who want straight teeth but do not want to wear braces. Advertising by the companies that fabricate these aligners has led patients to believe that most malocclusions can be corrected without braces in less time than ever before. Their massive marketing campaigns have been successful in promoting aligners as an alternative to braces, and the advertising does not differentiate between specialists and general dentists. Orthodontics, especially aligner treatment, has been commoditized, and many consumers assume that the results produced by aligners or brand-name bracket systems will be identical regardless of the doctors using them.
Aligner companies have also been aggressive in promoting their products to general dentists. Their marketing encourages general practitioners to keep their orthodontic patients "in-house" by becoming providers of clear aligners. "Certification" involves attending one continuing education course where the system is explained and the protocol for submitting cases is presented. General dentists can begin providing orthodontic treatment in their own practices immediately. It is estimated that over 80,000 general dentists in the United States have been certified as of 2015. There are currently fewer than 10,000 orthodontists in this country.
Although some general dentists offered comprehensive orthodontics in their practices 20 years ago, the past decade has seen that number increase substantially because of the proliferation of products promoted as "short-term orthodontics." Whereas the creators of these techniques are up-front about the limitations of their systems with the general dentists who take their courses, they are not as forthcoming in their advertising to consumers. Instead, their marketing strategically emphasizes that their results will be faster and less expensive than treatment provided by a specialist. The promise of shorter treatment times for less money has resulted in even fewer orthodontic patients referred from general dentistry practices.
Another practice that seems to have become more prevalent over the past 20 years is the referring of patients by the general dentist to multiple orthodontic offices for second and third opinions. The most common explanation for doing this is the perceived reduction in liability for the dentist. True or not, general dentists have come to believe that if they refer a patient to only one specialist, they are then responsible for the treatment provided by that doctor. The theory is that if they give a patient several business cards, it transfers the responsibility for selecting the specialist to the patient. The result is that orthodontic patients now visit several orthodontists, and this ultimately makes it more difficult to be chosen as the treatment provider.
With more orthodontists practicing than ever before (and more being trained than ever before), more second and third opinions being sought, and more general dentists providing orthodontic services in their own offices, how do patients ever find their way to the offices of orthodontic specialists in 2015? Even though the percentage of patients referred by general dentists has declined, professional referrals are still an important source of new patients. Established practices garner new patients from the families of former patients and the recommendations of friends who were former patients. Although some patients found their orthodontist in the phone book back in the 1990s, almost no one uses a phone book in 2015. The Internet has become the new phone book. Additionally, whether they get our name from their dentist, their friends, or the Internet, today's patients go online to investigate us and our practices well before they walk through our doors. For this reason, an appropriate online presence is essential for attracting new patients in 2015.
I discovered the World Wide Web (the Internet) in the early 1990s. Software disks from a pay-based Web service company called America Online (now called simply "AOL") started appearing as enclosures in magazines, in the regular mail, and as giveaways at retail stores that sold computers or technology products. These disks offered free software and complimentary starter hours on their Web service to encourage recipients to buy monthly subscriptions. Their marketing reach was so ubiquitous that at one time it was rumored that more than half of all computer disks on the planet bore the AOL logo. America Online offered services such as e-mail, games, news, and pictures. At first, the AOL environment was much like a gated community. You logged onto their servers, and they fed you their content within their "walls." For those who explored the services they offered more thoroughly, however, AOL included a portal to the World Wide Web. At that time, the Internet was mainly a network linking college and university computers. It would be a few more years before stand-alone Internet "browsers" would appear that allowed users to bypass fee-for-service Web service providers such as AOL, Prodigy, Genie, and CompuServe, and directly access information on the Web. The availability of browsers caused a shift from Web service providers to Internet service providers who provided direct access to the Web without limiting the information available to a controlled environment.
A critical component of these new Internet browsers was a search engine. No matter how vast the amount of information available on the Internet, it was of no use unless users had some way to search for and find the information they wanted. In the early days of the World Wide Web, there were many competitors in the search engine arena. The mid-1990s saw the rise of search engines such as AltaVista, Yahoo!, and Lycos. In 1997, Larry Page and Sergey Brin registered Google, which quickly became recognized as the dominant search engine on the Internet. As of 2015, it is estimated that more than 90% of searches on the Internet are conducted using Google. Using Google to access online information has become so commonplace that "google" is now a verb in dictionaries. Making information about your business or product easy for Google (or any other search engine) to find is known as "search engine optimization." Having a Web site that promotes your practice is useless if no one can find it.
In its infancy, the Internet was much like the brochure rack found in the lobby of an old hotel. The glossy pamphlets in these display racks were created by the businesses themselves and contained only information that portrayed them in their best light. It was common to be lured to a local attraction (zoo, outlet mall, or natural "wonder of the world") only to be disappointed because the brochure was misleading. Businesses created Web sites that were the equivalent of the brochures in these racks. The information found on early Internet Web sites was also carefully crafted self-promotion that may or may not have helped consumers to find the products or services they wanted. At that point in its history, the Internet was a 1-way conversation, with businesses doing all of the talking.
By the mid-2000s, the Internet had evolved, and users began to be able to interact with businesses and with one another. The 1990s brochure rack was replaced by an online "water cooler" where consumers gathered to discuss the products and services that they were using. This 2-way business-user or user-user conversation takes place in the form of blogs, comments, and reviews. Businesses can no longer hide behind flashy Web sites and glossy pictures. Less than 15% of consumers fully believe messages delivered directly to them by businesses in any form of advertising. Surprisingly, over 90% of consumers believe reviews written by other consumers they have never met. The structure of today's Internet has made yesterday's advertising all but obsolete and empowered the opinions of common, everyday consumers.
This 2-way conversation on the Web resulted in the rise of social media. Social media are any Web-based services that facilitate collaboration between users of information, goods, or services. There are hundreds of social media sites and services available online. Although they may incorporate similar forms of media (eg, texts, pictures, videos), the variations in their objectives and user interfaces make hard and fast categorization of every social media service impossible. Thus, it is helpful to identify some of the most common forms of social media.
Perhaps the most recognizable form of social media today is the social network. The biggest social network as of 2015 is Facebook, with over 1.5 billion registered users. Social networks are online communities of people who usually have something in common. They may be members of the same family or graduates from the same school, or share common hobbies or pastimes. Users post information about their activities through texts, pictures, and videos. Social networks may even provide features that allow chatting, video conferencing, and private messaging.
Blogging is the online equivalent of an old-fashioned newspaper column. Authors can write about anything, and the content may or may not be factual. Blogging qualifies as social media because readers interact with each other and with the authors via a comment section associated with the blog. Although blogging has reduced the costs and difficulty of getting published, it has also allowed erroneous and misleading information to be presented alongside evidence-based research. Today's patients often show up at initial examinations with a folder full of printouts from Internet blogs explaining various orthodontic techniques in which they are interested or that they wish to avoid.
Microblogs are messaging services that generally answer the question, "What's happening right now?" Twitter answers the question with 140-character text messages. Instagram uses pictures and videos. Snapchat captures pictures and videos that display for 10 seconds and then theoretically "self-destruct." Microblogging can be thought of as group messaging to family and friends. Although anyone with an account can view messages from anyone posting to services such as Twitter or Instagram, only those who are "following" or are "subscribed" to other users will typically see their messages. These forms of social media are popular among those interested in keeping up with celebrities, politicians, and current events.
Media-sharing sites such as YouTube and Pinterest qualify as forms of social media because users rate and recommend the content found there. Additionally, users can subscribe or follow other users to see new videos or pictures when they are posted. YouTube and other video-sharing sites contain how-to videos, music, news clips, entertainment, and almost anything else imaginable. Pinterest is a photo-sharing site that allows users to "pin" interesting photos to themed electronic bulletin boards. These bulletin boards can be viewed, followed, and shared or "repinned" by users with similar interests.
Product and service review sites such as Angie's List and Yelp give consumers (and patients) a forum in which to discuss their experiences with a given product, service, or provider. Although not typically considered social media by those more familiar with Facebook and Instagram, product and service reviews collected by these services are critical because, as previously stated, consumers value these opinions more than the advertisements and Web sites produced by businesses. These forms of social media may have a star-rating system on a site that sells products (eg, Amazon.com ) or may be dedicated to reviewing specific types of services. There are directories that specialize in hotels and restaurants. There are also professional directories that list doctors, dentists, lawyers, and so on. These sites usually have some form of rating system generated by the reviews of former patients or clients. The Google search engine itself also has a feature that allows consumers to share their experiences with local businesses using a star-rating system. These reviews are particularly important because they are displayed as part of the search results when consumers google the businesses they are researching.
There are 3 pillars of online marketing: (1) a practice Web site, (2) paid advertising, and (3) social media. Even with the explosive growth of social media in the past 10 years, the practice Web site remains the most important component of an online marketing campaign. Web sites must be modern, attractive, informative, appropriately coded to be accessible from all electronic devices, and easily found by the predominant search engine (currently Google). Search engine optimization is a science all its own and a critical part of any online strategy.
Paid online advertising comes in many forms, including Google ads (that appear when patients search for orthodontic services in your area), Facebook ads, and premium listings on professional directory sites. Even practices with excellent Web sites and well-done search engine optimization may struggle to be found in competitive markets. Paid advertising, once taboo in the healthcare arena, has now become a necessity. Online advertising is essentially paying search engines and professional directories to promote your online presence.
The effectiveness of social media in attracting new patients is difficult to measure. Social media campaigns are useful in developing and maintaining the loyalty of your current patients. Patients are already using social media, and they expect the companies and services they use to be as up to date and involved as they are. Patients want to see that a practice is fun and high tech. Additionally, social media make it easier for potential patients to learn about your practice through "likes" and posts shared by your current patients. Although these uses of social media may not have the same measurable return on investment as a practice Web site or paid advertising, they are an essential piece of an online marketing strategy.
Online reviews are perhaps the most visible and crucial form of social media on the Internet for an orthodontic practice. Whereas contests and pictures on popular social media networking sites are fun for current patients, prospective patients place much weight on experiences shared by others in the form of online reviews. Although most of our patients are happy with the services and results we provide, it is impossible to make everyone happy. Unfortunately, happy patients rarely feel the need to write about their experiences online. Disgruntled ones, however, always seem to take the time. Consequently, practices must continually encourage satisfied patients to write reviews to protect themselves against the rare upset patient.
How we attract patients to our orthodontic practices has changed drastically in the past 20 years. Although developing good relationships with local dentists is still important, we cannot solely rely on this source of patient referrals as we have in the past. Today's successful orthodontic practice must cultivate a higher percentage of referrals from within their own patient pool than ever before. Additionally, external marketing to potential patients is an unavoidable reality. Online marketing including a modern Web site, online advertising, and social media (especially online reviews) is essential in 2015 if an orthodontist wants new patients to find his or her practice.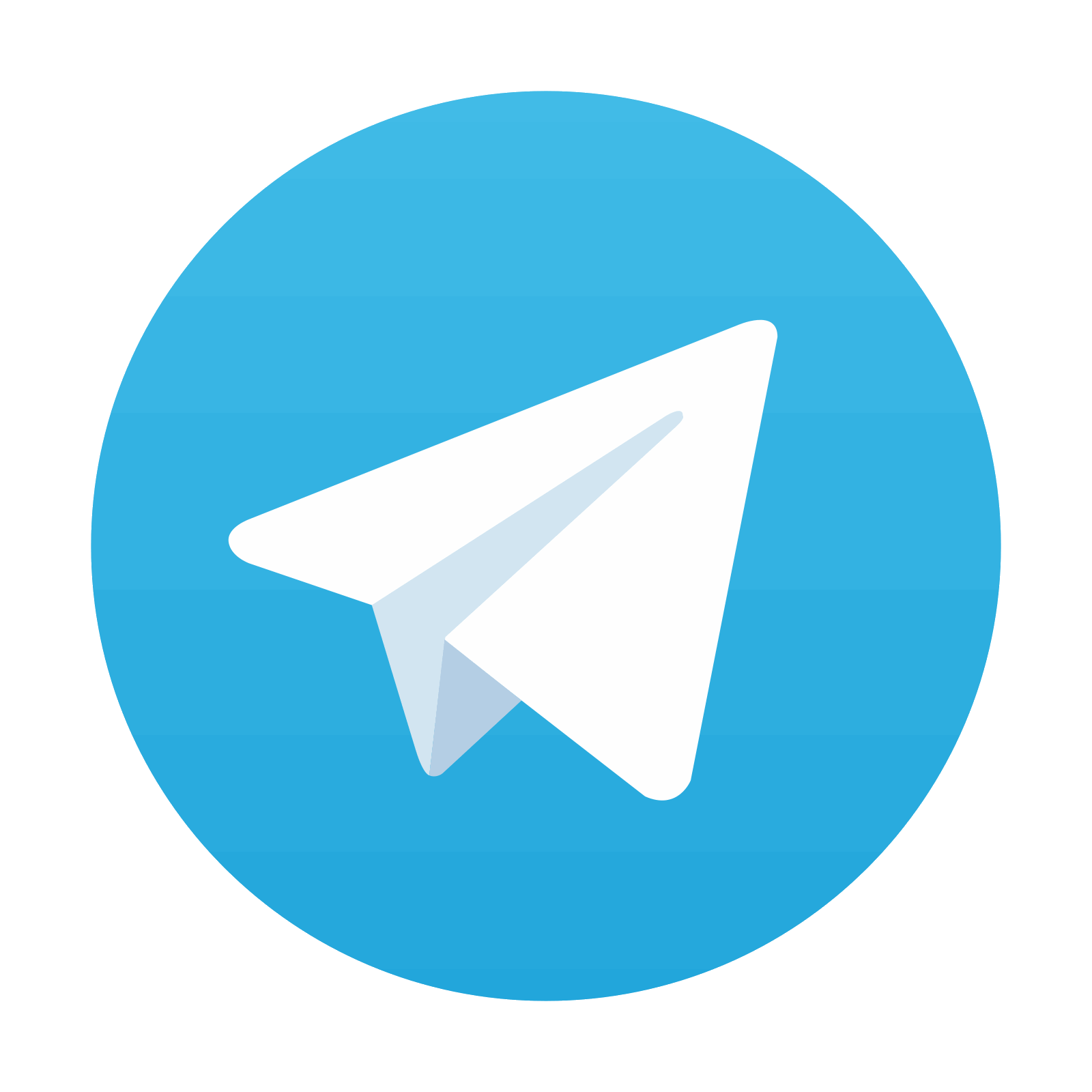 Stay updated, free dental videos. Join our Telegram channel
VIDEdental - Online dental courses