32
Impacted maxillary canines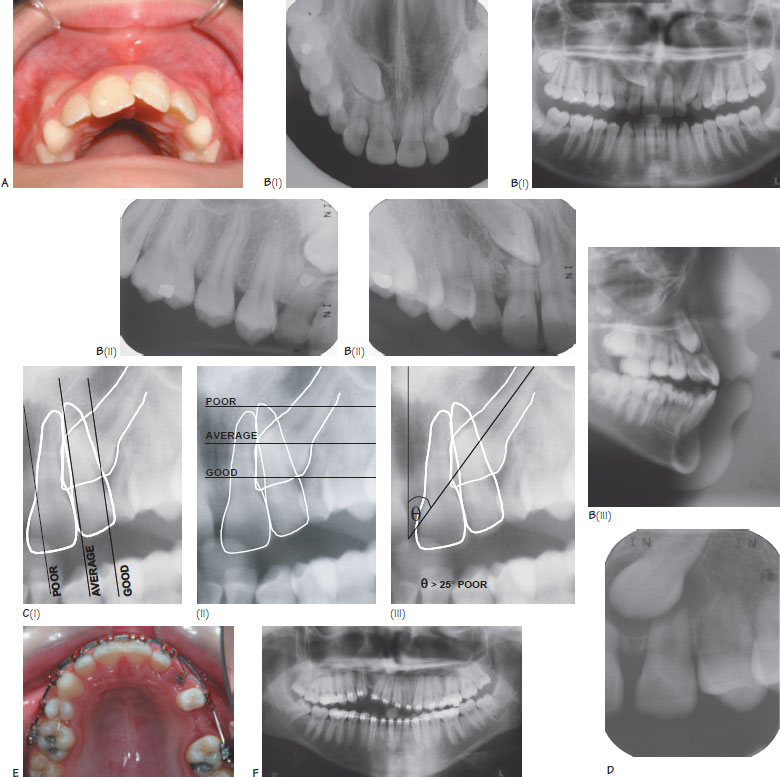 Following the third molars, the maxillary canine is the most commonly impacted tooth. The prevalence of maxillary canine impaction is 1–2% with a female:male ratio of 2:1. Eighty-five per cent of impactions are palatal whilst the remainder (15%) occur buccally.
Normal development of the maxillary canine
The maxillary canine begins its development high in the maxilla at the age of 4–5 months. The tooth has a long path of eruption, passing along the distal root surface of the lateral incisor, buccal to the deciduous canine to its final position with eruption at 11–12 years. The canine should be palpable high in the buccal sulcus by the age of 10 years (Figure 32.1A).