27
Bone defects and furcation lesions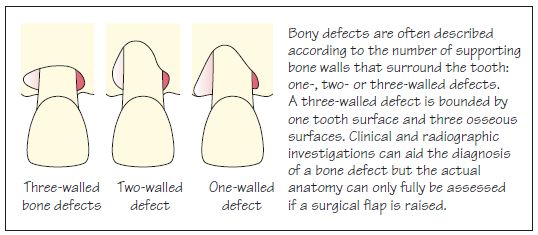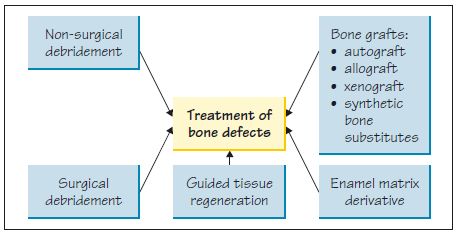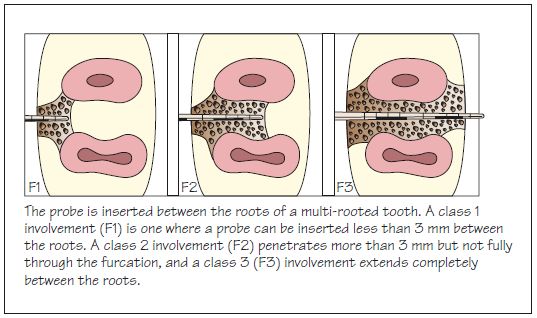 Alveolar bone resorption leads to the creation of bony defects (infrabony or intrabony), which differ in anatomy from one tooth site to another (Fig. 27.1).
Treatment of bone defects
The different methods of treatment are depicted in Fig. 27.2.
Non-surgical debridement
• Bone defects can be treated as at any other site by non-surgical debridement.
• Healing is with a long junctional epithelium and potentially some bony infill, particularly where there are several walls to the defect.
Surgical access for debridement
• Raising a surgical flap can improve access to the site and enable thorough removal of the inflammatory tissue.
• Healing is as for non-surgical debridement.
• The bony defect can be reshaped during the procedure.
– May result in further bone loss so use with caution to create an architecture that allows better flap adaptation.
• Bone fill may be obtained in two- and three-walled defects but great variability in the degree of fill has been found.
Simp/>