Chapter 2
Compomers and Giomers
Aim
The aim of this chapter is to increase comprehension of compomers and giomers, including how they relate to other tooth-coloured, adhesive, restorative materials.
Outcome
Readers will become familiar with how the composition and physical properties of these newer materials differ from those of resin composites, together with their clinical indications and contraindications.
Compomers
Compomers are polyacid modified composite resins. These materials derive their name from merging parts of the descriptors "composite" and "glass-ionomer". The idea was to suggest that these new materials were a hybrid between composite resins and glass-ionomer cements, retaining the benefits of both while minimising their respective disadvantages. Thus, composite resins have superior strength, fracture toughness and aesthetics compared with glass-ionomer cements, but in general lack the ability to bond chemically to tooth substance and release fluoride. Compomers have been a successful addition to the range of direct restorative materials. Their popularity is largely attributed to their excellent, non-sticky handling. In appearance and performance, compomers are more closely related to composite resins than glass-ionomer cements. Trends in material properties for resin composites, compomers, conventional and resin-modified glass-ionomer cements are set out in Fig 2-1.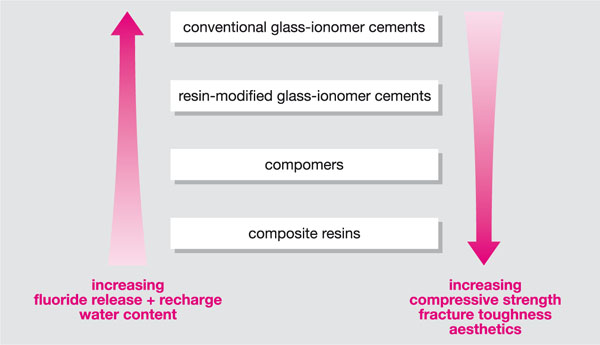 Indications
Compomers are recommended by manufacturers for the restoration of:
all types of cavities in deciduous teeth

cervical cavities (carious or non-carious) in adults

anterior proximal restorations in adults

small load-bearing restorations in adults,
and also:
as a temporary or transitional restorative material

as a core build-up material if at least 50% of coronal dentine is still available.
In addition, one compomer (Dyract AP, Dentsply) is recommended by the manufacturer for the restoration of all types of cavities in children and adults, including stress-bearing occlusal surfaces, where the cavity is less than two-thirds the intercuspal distance.
The presentation of a compomer material is shown in Fig 2-2. The clinical placement of a compomer material in a cervical cavity in an upper left central incisor tooth is illustrated in Figs 2-3 to 2-9.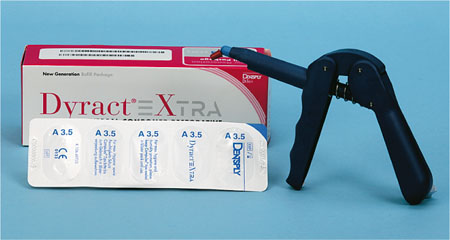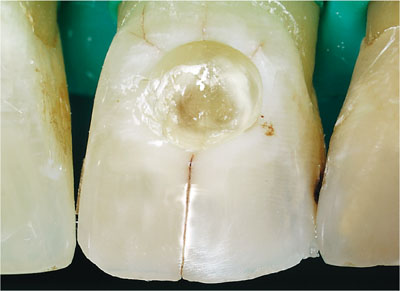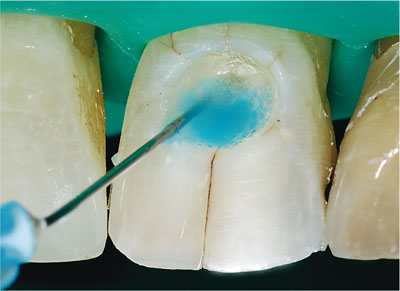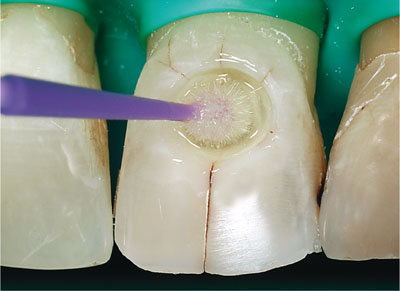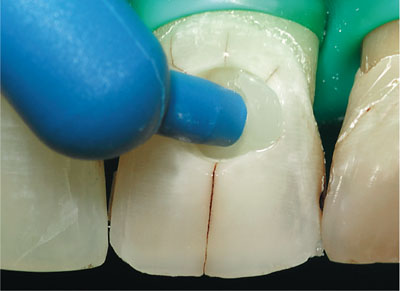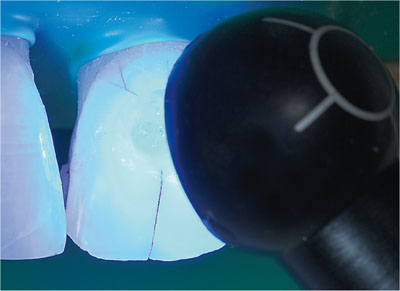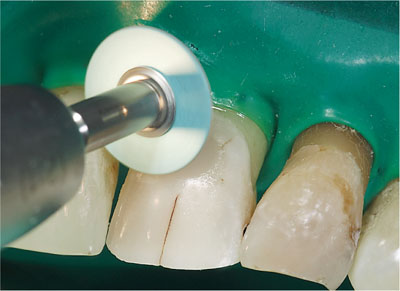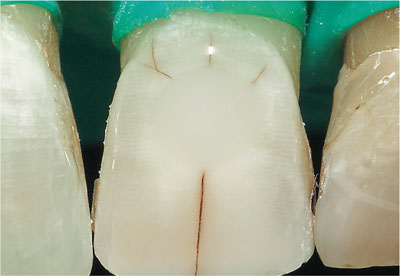 Contraindications
Compomers have been contraindicated in the following clinical situations:
where a direct or indirect pulp cap is required

a core build-up for an all-ceramic crown

where a dry field cannot be achieved

where the patient has an allergy to dimethacrylate resins

where the restoration will be in contact with a eugenol-containing lining or base material, which will interfere with the polymerisation of the compomer.
Composition
Compomers are resin-based materials but their composition varies between brands. In general, compomers contain:
polymerisable resins with methacrylate and polycarboxylate groups

glass filler particles, such as fluoroaluminosilicate, strontium fluorosilicate or barium fluorosilicate glass

photoinitiators (camphorquinone/amine system)

stabilisers.
The polymerisable resins of some commercially available compomers contain significantly more carboxylate groups than other compomers, which contain mor/>