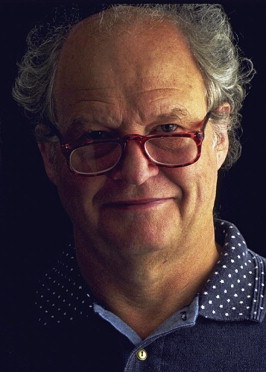 Sverker Toreskog passed away on February 13, 2013, after a prolonged illness, at age 76. Although he was a prosthodontist, Sverker was well known in the orthodontic community. He was the key member in our Scandinavian interdisciplinary dentistry team. Whereas traditional restorative dentistry depends on destructive tooth preparations to restore teeth, Sverker's minimally invasive and esthetic bonded porcelain techniques opened up a whole new panorama of possibilities. I met Sverker in 1991, when both of us were lecturing to general dentists in Gausdal, a Norwegian mountain resort. We connected immediately, became close friends, and started an interdisciplinary team that lasted more than 20 years.
Sverker received his dental training at the Royal Dental Schools in Umeå and Stockholm, and then left Sweden for the School of Dentistry at Indiana University to complete an MSD program from 1962 to 1964 in crown and bridge and dental materials. Returning to Sweden, he started a private practice in Göteborg and worked there since.
As a consequence of his studies in the United States, Sverker brought metal-ceramic crowns to Scandinavia. Since he had documented all his cases photographically, he distinguished over time frequent labial gingival recessions around metal-ceramic crowns with exposure of dark root surfaces. In 1985, when the porcelain veneer concept was introduced, it became possible to see a natural reflection of light on exposed root surfaces, and he abandoned the metal-ceramic concept. Since that time, Sverker and his master dental technician, Claes Myrin, continuously developed and improved their techniques for making thin bonded porcelain laminate veneers and crowns.
The combination of orthodontic treatment of young and adult patients coupled with Sverker's esthetic restorations made it possible for us to obtain excellent short- and long-term results even in difficult and complicated cases. Particularly, Sverker's restorations of premolars autotransplanted to the maxillary front region were indistinguishable from natural maxillary incisors.
We presented our joint material at several orthodontic gatherings in the United States, including AAO Annual Sessions, the New Conn Growth Seminars, and the AAO/AAP Joint Conferences. A culmination was when we as "Team Europe" presented a 3-hour lecture at the Special All-Day Scientific Session on Interdisciplinary Care at the AAO Congress in San Diego in 1999 and received a standing ovation. Other memorable events include courses in South Africa, Australia, New Zealand, Israel, Brazil, Peru, Dominican Republic, Saudi Arabia, and several countries in Europe.
As a dentist, Sverker claimed that he had the best profession possible: a third clinical science, a third artistry, and a third human contacts. He was a true artist, who loved to be on stage and teach, and often used a song to underline his points. He was always jovial and saw the positive side in everybody he met. As a lecturer, he was up to date, curious, and knowledgeable. His unparalleled popularity was a result of his extraordinary generosity and human warmth. In official gatherings, he never wore a tie and was easily recognizable in a selection of red scarves and shoes. On his 76th birthday on December 31, 2012, he invited some close friends for a "small" reception in his hospice. Nearly 100 people came to visit him and again heard him sing his favorite songs, "What a Wonderful World" and, notably, "My Way"!
He is survived by his wife, Agneta, and 4 children: Pelle, Beata, Fredrik, and Martin.