The purpose of this book is to drive practical change and the case studies in this chapter form its main focus. We have included a range of projects developed by dental professionals and used in the real world of dentistry and all of these projects are practitioner‐focused, rather than academic. Contributors were invited to provide an overview of their project through an online survey and the authors are very grateful for their generous participation.
Background to the Case Studies
Improving UK Dental Service Quality
The Regulation of Dental Services Programme Board (RDSPB) was established in England in 2014 to look at streamlining regulation of the dental profession, with the aim of improving the quality of care received by patients. Membership of the Board includes the Care Quality Commission (CQC), the Department of Health and Social Care (DHSC), the General Dental Council (GDC), and NHS England (NHSE). The work of the Board is supported and underpinned by, the NHS Business Services Authority, (NHSBSA), Healthwatch England (HWE) and the local Healthwatch network.
The RDSPB's key areas of focus were to define a system of quality improvement in the dental sector and the role of key stakeholders in improvement.
The model below (Figure 5.1) illustrates the four stages of performance concern from no concern to severe concern, and recognises that earlier intervention and remedial action can reverse the flow. For example, formal supervision can prevent a moderate concern progressing to a severe concern. If concerns arise, a proportionate structured approach would be used, involving peer support, followed by more direct supervision and finally externally governed sanctions. This concept has been shared with key national stakeholders and local professional dental network members and it has received significant support.
The Board is now looking to the profession to participate in the self‐help process, to consider time for peer review. For example, for Local Dental Networks (LDNs) and Local Dental Committees (LDCs) to help re‐energise local peer review and PASS services and shift the balance of regulation closer to local resolution and prevention.
Underpinning Concepts
It is recognised that only a small proportion of all practitioners and practices are of concern and that the framework is as much about maintaining good practice as it is about preventing poor practice from emerging.
The framework encourages an open learning culture, with structured peer support between professionals, where dental clinicians primarily monitor and regulate their own clinical performance.
The RDSPB published a report in December 2015 looking at the future of dental service regulation. It included areas of quality or performance and this is taken from that section:
Where issues of quality or performance are identified, there is limited and inconsistent support available to help dentists to improve services. By this, we mean there is little support for 'failing' practices/vulnerable practitioners and in the general context of quality improvement more widely across the dental sector.
It seems reasonable to suggest that the support that RDSPB have identified as limited or inconsistent could be provided by trained mentors.
In 2017 the GDC consultation paper 'Shifting the Balance' (2017) also advocated moving the emphasis for addressing performance concerns closer to local resolution and prevention.
The GDC wants to work with the profession and our partners to build on the good practice that already exists to maximise the potential of local resolution.
Postgraduate Medical and Dental Education (PGMDE) (previously known as Deaneries) are now part of local HEE teams and have an important role to play in providing support at a local level.
The Role of Coaching and Mentoring in Supporting Dental Service Quality
Activities such as coaching and mentoring, where individuals are supported by other members of the dental profession, also have an important role to play here, and are valuable ways of enhancing the skills and approach of all involved.

(Shifting the balance, GDC)
The benefits of working with a mentor cannot be underestimated in helping professionals keep on the right track. A mentor can assist their mentee to deepen reflective thinking and extract maximum learning from CPD activities for the benefit of patients. Importantly a well‐trained mentor can support an individual to ensure their learning is translated into improved ways of working and direct improvements to patient care. This underpins the assurance that improvements are fully embedded within the professional's daily practice.
By linking local and national processes concerned with performance and development of dental professionals, resources can be more effectively utilised and ultimately support better patient care.
When considering underperformance of a practitioner there are many factors that can contribute, for example:
Mental health issues
Drug/alcohol abuse
Breakdown of family relationships
Overwork
Physical illness
Poor skills in clinical care
Poor organisation and managerial skills in the delivery of health care
Knowledge, skills, and attitudes that are below accepted standards
A lack of clinical competence
Behaviour problems.
In addition, there are more regular indicators of performance issues, such as a high number of complaints.
The Case Study Projects
The questions asked of each project lead included a project description, outline, and category, plus a summary of the practical messages arising from the project and their potential (or actual) wider relevance.
Case Study Categories
We identified five categories, which are described below.
Dentists in Difficulty including PASS
Evaluation
Early years – Undergraduates, Foundation dentists, and post foundation
General Practice and organisational culture
Models/Tools.
Category One Case Studies: Dentists in Difficulty Including PASS
The first group of projects are those that demonstrate practical applications of mentoring to locally support colleagues who are struggling and having difficulty.
These projects have been designed to help and support dentists who are struggling, mainly with issues of performance. They are aligned to organisations which underpin the work and all projects work within those structures.
Local Dental Committee (LDC)
LDC's in the UK were set up in 1948, at the inception of the NHS. There are a total of 110 LDCs across the UK. LDC's are not recognised in statute in all areas of the UK. Scotland and Northern Ireland differ from England and Wales in terms of 'official' representation.
Where LDC's are recognised in statute they represent dentists who are on the NHS Performers List in the locality covered geographically by the LDC. However, many LDC's represent dentists who work in Community Dental Services (CDS) and other sectors of dental practice where this has been agreed locally. The body of the LDC consists of NHS general dental practitioners (GDP's) along with secondary care and community service representatives. Many LDC's have set up PASS services (see below) for their local area although this is not universal across the UK and schemes operate differently from area to area.
Practitioner Advice and Support Scheme (PASS)
The first PASS was established in East Lancashire in 1999 The concept of PASS was introduced to help those dentists who for one reason or another were in need of additional support. It was first designed for those dentists in difficulty to be supported or mentored by experienced colleagues within the same region where they worked, and the intention has remained broadly the same.
PASS Aims and Objectives
The ambition of a PASS is to be able to support the dentist in difficulty such that they can continue in practice with their confidence restored and able to further contribute in an effective way within the profession.
The overall aim of a PASS is to provide skilled mentoring support including advice and guidance to dentists who are struggling with issues impacting on their ability to perform to required standards for dental practitioners. This may include a particular area of practice; following a patient complaint or a practice management concern.
The purpose of PASS is to provide support at an early stage before performance concerns arise or escalate, by providing dentists with skilled support and guidance to help them improve their performance.
PASS Processes
In most situations PASS is coordinated and facilitated by LDC's and over the past few years PASS has become an important additional tool in the efforts to address the complaints or performance issues that colleagues face.
Dentists in need of support may self‐refer to the PASS coordinator or, more commonly, be referred to the scheme by the NHSE Area Team Performance Advisory Group (PAG). When a colleague has entered the process they are initially assessed and then passed to a member of the PASS team for the most appropriate support. This may simply be signposting but might involve a series of one to one mentoring meetings or perhaps onward referral to HEE or health support.
Funding streams will vary from one scheme to another but there may well be an initial contribution towards the costs from the LDC with further costs being met by the mentee.
Case Study One
Thames Valley PASS Contributor: Dr. Barkat Ahmed BDS
This project is designed to help GDPs in the region who may have encountered difficulties in their working lives. It is for dentists who have been 'flagged up' but it also allows self‐referral and access for GDPs who are having concerns but are not necessarily having problems with regulations, etc.
There will be an opportunity for potential mentees to seek a mentor who can help them in their development, without them being concerned about specific issues. This approach would allow a pro‐active and preventative approach, which will serve all stakeholders much better.
Programme Success Indicators
The programme has several indicators for success. These are to –
Provide a point of referral for anyone concerned about a dentist
Identify the appropriate level of intervention
Provide support for dentists in difficulty through intervention at an appropriate stage
Support dentists where necessary
Provide appropriately skilled members able to assist the professional
Audit activity.
The PASS group has a committee, which meets on an ad‐hoc basis and is constituted of –
Two LDC representatives, nominated by each of the three LDCs in the Thames Valley (total of six LDC representatives)
One Dental Practice Adviser from NHSE
One Consultant in Dental Public Health
One lay representative
One HEE representative
One NHSE team commissioner
One Local Professional Network (LPN) member (co‐opted).
The group adheres to Nolan Principles, Committee on Standards in Public Life, (1995). These are seven principles of behaviour and culture which those in public service are expected to demonstrate.
It is planned to increase the LDC representatives to three with an emphasis on younger members.
From the above group a chair, secretary, and treasurer is selected. Committee members take on other roles, for example; electronic communication and engagement (mainly through social media channels as well as the traditional methods). Each role is held on a three‐year basis, with elections held if needed. Each person nominated also needs to be seconded. There is a deadline each year in June for recruiting new members. The PASS group recruits dentists to the Committee from the local area, and advertises via social media. Further promotion is through the LDC, British Dental Association (BDA), and other study groups.
In addition, people with a non‐dental background from local groups that already have some affiliation with healthcare or mentoring can be recruited. It is the role of the secretary to receive the applications for potential new members. The telephone contacts of the secretary and chairman are available should a potential member wish to call and discuss anything before applying. This makes it easier for potential mentors to have their queries answered before joining.
Potential members will have a questionnaire to complete in terms of what suitability they feel that they have for their role and the potential skills that they can bring. It is important to have a programme of recruitment and selection of mentors, as well as the mentees. All mentors need to be trained appropriately and the learning needs of the mentors are identified through learning surveys and interviews.
A combination of assessment methods has been shown to be most effective, rather than a single method. The project recruits mentors that have been trained via a variety of programmes that are validated for example by the Institute of Leadership and Management (ILM), as well as other leading organisations such as the European Mentoring and Coaching Council (EMCC). In addition, mentoring courses such as the four‐day Oxford Deanery programme can be a good place for recruiting new mentors.
It is important that the recruitment process, as well as the expectations and criteria are fully explained to the mentors. This needs to be explained early on, especially the amount of time they are expected to invest, as this is often the most precious resource for the mentor. The mentors should also have continuous support. They should get frequent and constructive feedback from their cases and this should assist in their goal setting. The feedback can be given orally, as well as written. All mentors should have an annual evaluation and any support needed should be provided. Ideally once there are more mentors, those that are more experienced can do case reviews and reflections with the junior ones.
Referrals to the Mentoring Scheme
It is important for a potential referral to have as many routes into the programme as possible. All members of the committee can receive referrals through email, phone or other social media contact. There is an online presence through the website and electronic communication gives a point of contact. Anyone who has a concern or a potential concern about a dentist's performance can make a referral. The main routes are via dental care professionals (DCPs), LDC members, the Local Area Team (LAT) via the Performers List Decision Panel (PLDP) or PAG, and of course self‐referrals.
Initial contacts are passed to the secretary who convenes a decision group. The decision group assesses whether the referral is appropriate. A minimum of three members discuss the best course of action. Once the decision group has decided that the case is an appropriate case, a lead is appointed from the membership group. The committee aims to distribute cases evenly so as not to over‐burden any particular mentor. The lead contacts the referred practitioner for an initial face‐to‐face meeting. This can be an e‐meet through Skype or any other appropriate software. Research has shown this to be effective compared to face‐to‐face meetings. It is important to try and do this as soon as possible but the aim is within three days. The case lead will be responsible for working with the practitioner to identify the support required, facilitating the support and providing feedback to the Decisions group. The case lead will not necessarily directly provide the support as there may be somebody more appropriate in the committee or an external referral may be required. If the case is felt to be suitable for the committee, then the mentee will be given the name of their mentor in writing.
Ideally the mentee should have a choice of mentor but this may be affected by the appropriateness of the training that the mentor has. The mentor should than contact the mentee. The first meeting with the practitioner is anticipated to take about 60–90 minutes, the aim of which is to formulate an action plan with SMART objectives. The case lead will then provide the practitioner with a written copy of the action plan within five days. All records are kept in accordance with the Data Protection Act 1998 and periodic audits are carried out.
Initially three triple hour sessions are provided. These are in the form of coaching and mentoring, where the aim is for the practitioner to gain insight and to develop, as well as appreciate the current resources that they have, and construct an agreement explaining each person's responsibilities and so that boundaries are set. The mentee is given a chance to input into what they agree to as the boundaries and their consent confirmed.
If the mentee is not forthcoming a reminder letter should be written 10 days after the initial meeting. Should there be no contact after that the case is referred back to the decision group, who can decide on the next appropriate step, which will be one of the following:
No further action is required.
The case raises some cause for concern and the practitioner could benefit from support from a PASS member/mentor.
The issues raised by the case would be better addressed by another agency, e.g. NHSE contracts team,

Dentists' Health Support Programme

(

DHSP

), and HEE Thames Valley.
The issues discovered should be dealt with under the NHS Complaints Scheme.
The allegations/issues are of such gravity that the case should be referred back to the originator with advice to contact another body, e.g. the GDC, NHSE performance lead.
The practitioner be formally supported by the HEE

Thames Valley and Wessex

(

TV&W

) coach/mentor programme.
There is the possibility that there may be some issues that are not appropriate for the mentoring group to deal with alone. For example:
Contract management issues, where there are no other aspects of poor performance.
Education and training issues.
Alcohol and substance abuse issues.
Where health issues are the main reason for the poor performance.
Suspected fraud or criminal activity.
Poor performance that has already caused harm (physical, mental or financial) to patients/staff/public.
Foundation dentists, where the Deanery should be the first point of contact.
Those already receiving support from elsewhere, e.g. Postgraduate Deanery.
It should be noted that there might still be some involvement required of the group and this should be taken as a positive as it will allow greater visibility and be able to achieve a successful outcome.
In rolling out and implementation of the mentoring programme, the following points were noted as being of importance:
Programme co‐ordination, teamwork is facilitated, there is seen to be respect, accountability, and trust, as well as evaluation of the programme.
Sufficient human resources present from the outset.
Contribution from committee members, it cannot be left to one or two individuals to take on the burden of operating the programme.
Resources are secured. There should be funding from the LAT – the benefits of the programme highlighted to them as well as from HEE. The LDC should also fund the programme – although this will raise the potentially‐problematic issue of NHS practitioners funding being used for non‐NHS dentists.
Multiple sources are used to identify the individual's needs. These will help to improve the quality of the training; they will be in the form of a formal questionnaire, as well as informal networking and meetings.
Effective communication between and among the programme participants. This will be done in addition to the committee meetings so that there is ongoing contact, rather than the quarterly formal meetings.
It is also important to celebrate successes and recognise achievements regularly, as these will enhance the reputation of the programme and increase its' visibility. It is anticipated that the local BDA, and other dental and non‐dental organisations will be contacted. The success of all mentoring programmes depends on having engaged and fulfilled expectations for all participants: mentors, mentor trainers, mentees, and project leaders.
Word of mouth is still the best way to pass on information to advise potential mentors, as well as any mentees who may be looking for support. It has far reaching consequences, affective/emotional, cognitive, and behavioural for all participants, as well as the wider community. Another way to raise awareness is to network. This will be done by seeking out other mentoring programmes, which are already working. This will allow building wider relationships outside of the geographical boundaries and as such sharing and developing ideas that will benefit the programme.
Mentoring Group Evaluation
Once having set up the mentoring group it is important to be able to evaluate it. Evaluation of the programme will help to look for any necessary adjustments needed, and thus have an impact on the effectiveness of the programme. Evaluation can be summative – collected on completion of the programme to see if it has been effective, or formative – collected during the programme to help improve it. Research has shown that a combination of the two types is most effective. However, as the programme is starting out, it will be more heavily focused on formative evaluation information. Once it has been established, much more emphasis on summative evaluation can be placed. As part of this, there needs to be consideration as to what kind of information would be most useful. It is important to get the perspective of both the mentors and the mentees.
For mentors, we need to assess if they feel well supported; can achieve their goals and have developmental plans in place.
For the mentees, it is important that they can see how the programme will help them and how, by using the programme their perception of themselves in their professional role has been affected.
To collect meaningful information and assess its impact, it is crucial to have descriptive data: including ethnic group, gender, age, and years of experience.
In evaluating quality, it is important to assess the programme process outcomes, which are all set at a target of 100%. The three objectives measured are that:
All mentees will have SMART goals following their meeting with the case lead.
There will be at least three meetings in the first year.
At the end of these meetings a developmental plan will be established, which may include having further meetings.
It is also important to evaluate the participant experience and their perceptions, these will be to assess the value perceived by the programme participants, the mutual trust level and appropriateness of the match.
Lastly, the programme as a whole needs to be evaluated, as well as the effect that it has had. This is assessed by the overall satisfaction felt by participants, as well as the rating of the administration and support received. An annual report will be published on the website of the PASS scheme.
Support and advice group run by dentists for dentists.
'You are not alone'. To let all those who need it know that there are others going through the same as them and that there are people to share and support them.
'Prevention is better than cure'.
Table 5.1 Thames Valley PASS – lessons learned.
| Lessons | Changes made (after lesson learned) |
| --- | --- |
| Not able to recognise those who need it. 'Surprised' by those who have asked about it. | Kept my approach 'open'. Try not to have bias, (not easily done). |
| Has to be inclusive to all, we are all part of the same family. | None major, but reiterated to keep in mind belief. |
| Has to be focused on prevention rather than intervention approach. | Try to allow earlier access. |
Wider relevance of the case study:
There are currently high levels of stress and dissatisfaction amongst those working in the profession and the long term aspects of this should be considered, as ultimately this will lead to diminished patient care. Mentoring can minimise stress and dissatisfaction by:
Acknowledging that dentistry is a highly stressful profession and dental professionals are not expected to be continuously functioning, as if they were a machine.
Knowing it is good to talk and share concerns.
Working together to support each other.
Case Study Two
The Dorset PASS Contributor: Mrs. Sarah Jackson BDS
This voluntary scheme has been running for over 10 years. A group of seven facilitate the scheme and are comprised of three members of the LDC, two post graduate tutors from Dorchester and Bournemouth, the Dental Practice Adviser, and a lay person.
Scheme Aims
Protect patients through early detection of under performance by dentists
Support dentists by providing them with skilled support and guidance to help them improve their performance and cope with problems they may be having
Provide a point of referral for the profession, The Wessex Area Team, and other concerned bodies
Assure the public, politicians, and the profession that the issue of performance is being addressed responsibly
Definitions
The scheme describes under performance by a dental professional as:
Actions that place patients at risk
Failure to meet accepted and required standards
Departure from what is considered normal practice
Process
Whilst participation in the scheme is voluntary, if a dentist declines to be involved then the case would be referred to The Wessex Area Team. The first step for a referral is a local investigation by the PASS service. If this fails to resolve the issues, then the Wessex Area Team and Practitioner Performance Advice (PPA) (formally The National Clinical Assessment Service) will be informed.
There are a number of routes into the programme, which include:
Self‐referral
The Wessex Area Team
Worried colleague(s) or member(s) of staff
NHSBSA
Routine practice inspections.
Confidentiality
Confidentiality is an important aspect of the scheme and, wherever possible, the identity of a whistle‐blower is protected. Please see the note on whistleblowing at the end of the case study. The identity of the dentist under review is also kept confidential within the scheme as disclosure is on a strictly 'need to know' basis. The minimum necessary information is used and everyone party to the identity of the dentist is aware of their responsibilities. These criteria follow Caldicott guidelines (UK Caldicott Guardian Council 2017). In addition, all documentation is shredded at the end of each PASS meeting. An anonymised report is prepared for The Wessex Area Team and Dorset LDC at the year end.
Details can be found on the Dorset LDC website and the PASS leaflet or by contacting The Wessex Area Team.
Visit: http://www.dorsetldc.org.
Practical messages:
Be confidential
Be non‐judgmental
Have good listening skills
Wider relevance of the case study
Other dentists setting up PASS services may find it useful to see how one that is currently active works. Also it showed how we ensure that dentists are aware of the scheme, so that it is used. Specific points identified are:
Have good communication skills
Be a good ambassador for the profession
Be approachable
Table 5.2 Dorset PASS – lessons learned.
| Lessons | Changes made (after lesson learned) |
| --- | --- |
| The value of asking open questions | Be less direct |
| More confident in my ability to mentor dentists in difficulty | Ask more open questions |
| Different approaches which I could use to mentor | |
Whistleblowing note
The following is taken from Freedom to speak up: 'Should any primary care employees wish to make a protected disclosure, they can do so via a prescribed organisation under the Public Interest Disclosure Order 1999' National Guardian's Office (2019). NHSE is a prescribed organisation, meaning that individuals raising concerns with NHSE are protected from detrimental treatment or victimisation from their employers after they have made a qualifying disclosure. Each prescribed organisation under the act has a remit to receive disclosures relating to a specific subject. NHSE is able to receive disclosures relating to the delivery of primary medical, dental, ophthalmic, and pharmaceutical services in England. In order to qualify for protection under the Order, any disclosure must:
Relate to information about malpractice (including criminal offences, failure to comply with legal obligations, miscarriages of justice, threats to health and safety of an individual, damage to the environment) and a deliberate attempt to cover up any of the above.
Be in the public interest (the worker must have reasonable belief that the information shows that one of the categories of wrongdoing listed in the legislation has occurred or is likely to occur).
Have been raised in the right way.
Have been made in good faith.

Other organisations with a prescribed status relating to primary dental care are:

The CQC
HWE
The GDC
HEE
NHS Improvement (formerly Monitor and the Trust Development Authority)
The NHSBSA
The Secretary of State for Health.
Source: NHSE (2017, pp. 9–10). Freedom to speak up in primary care. Guidance to primary care providers on supporting whistleblowing in the NHS.
Case Study Three
Dentists in Difficulty Including PASS Contributor: Dr. Sumair Khan BDS
Outline:
This case study was developed in response to growing concerns about dentists in difficulty. This was underpinned by a recognition that increasing numbers of GDC registrants appear to be struggling. Some of the factors that impact on practitioners were identified as:
Regulation and legislation, for example HTM01–05; GDPR;

National Institute for Clinical Excellent

(

NICE

); CQC; constant updating of recommendations, guidance, and regulatory requirements. Many practitioners struggle to keep up to date and/or manage the target driven nature of dentistry.
Numbers of complaints and fitness to practise hearings – many overseas qualified practitioners are unfamiliar with UK working environments; many performers work in isolation (even within larger practices). There is a feeling that patients are more demanding and litigious; some practices struggle with patient feedback and complaints. Less experienced graduates and foundation dentists may struggle more. There is also an increase in the numbers of registrants reporting fellow registrants (blue on blue).
Cases reported by indemnity providers.
The level of fees for GDC registration and for indemnity can be difficult for some practitioners.
Project aims
Develop the capability of HEE TV&W Postgraduate Dental Team to support dentists in difficulty.
Ensure the support for dentists in difficulty is effective and efficient and can easily meet the demand for the service.
Ensure a high quality mentoring programme through recruitment, training, and

quality assurance

(

QA

).
Process
The project used a four‐phase plan to introduce a coaching and mentoring programme to support dentists in difficulty.
Stakeholder engagement; evaluation of resources and capacity to deliver the service; setting objectives.
Recruitment and training of mentors, establishing mentoring agreements and the process to be followed.
Mentees recruited/identified and matched with mentors. Both parties to ensure they follow the terms of the mentoring agreements and the process. TV&W (provider of the service) support and monitor this stage carefully.
Collation of feedback from both mentees and mentors, and discussion of the outcomes of the programme with stakeholders. Also learning from the feedback and making appropriate changes to the agreements or the processes.
Practical messages:
Recruiting and training coach‐mentors can be time consuming.
Establishing agreements and protocols for interactions between mentors and mentees are vital.
Learning from the outcomes and feedback to make changes, so that the agreements and protocols can evolve and become more effective. The programme must be dynamic.
Wider relevance of the case study:
The regulatory and educational support teams within dentistry need to develop a more empathetic and supportive culture and stop concentrating on penalising, punishing, and escalating under‐performance
Mindfulness and well‐being of healthcare professionals must be borne in mind at all stages.
Developing a culture of support and empathy for those healthcare professionals who are under‐performing/struggling.
Learning from and demonstrating the value of coaching and mentoring within healthcare.
Table 5.3 Dentists in difficulty including PASS – lessons learned.
| Lessons | Changes made (after lesson learned) |
| --- | --- |
| Mentoring is also incredibly rewarding for the mentor – not necessarily financially. | A dentist in difficulty has been recruited to be part of the HEE TV&W Dental Team of coach/mentors. |
| Mentoring can be stressful and mentors require support throughout the programme. | Regular review and revision of the protocols and arrangements for coach mentoring. |
| It is important for mentees to have continuing access to support networks after the initial process/sessions. | Regular meetings with the mentees |
Case Study Four
Designing and Implementing a Mentoring Scheme in Birmingham Contributor: Dr. Ahmad El‐Toudmeri BDS
Background
The Birmingham LDC was established in 1977 and the membership is elected by Birmingham based dentists.
The impetus to the scheme came from studies that showed an unacceptable level of ill health and lack of well‐being within the profession. A BDA report demonstrated that almost half of GDPs (47%) surveyed in June/July 2014 reported low levels of life satisfaction, with a similar proportion (44%) reporting low levels of happiness. In addition, around 6 out of 10 respondents reported experiencing high levels of anxiety during the day prior to being surveyed. In addition;
Stress cited as the number one cause of sick days in the NHS.
The suicide rate for dentists is twice as high as the general population and three times that of white collar workers.
Coronary disease and high blood pressure are over 25% more prevalent among dentists than in the general population.
Added to the health concerns, external factors such as an increasing threat of litigation and increasing patient demands and expectation were noted to impact on an individuals' resilience.
Identified Pressures
Issues that impact on an individual dentists' ability for optimum performance include:
Isolation – many dentists practice alone, so do not have the support of peers and colleagues. There can be considerable competition in dentistry. Sometimes this can be amongst peers within a practice and this can lead to problems between practitioners.
Confinement – the average dentist spends most of their working day in a small surgery, sometimes without a window. The treatment of patents is intricate and performed in a small, restricted oral space. Interventions can be both physically and mentally taxing and as a result, strain, back troubles, circulatory disorders, and fatigue are common.
Economic – many dentists face a number of financial demands, including mortgages, dental practice loans, indemnity fees, registration fees, income tax, and other professional and personal financial commitments.
Dental Contract – systems of remuneration can be challenging, as can the threat of clawback and withdrawal of the contract. Targets can add pressure to an individual.
Burn out can become an increasing issue.
Time Pressures – trying to see patients on time, patients can be upset if their appointment is delayed. Trying to maintain a work/life balance.
Patient Pressures – working with anxious or poorly cooperating patients can lead to stress. Meeting patient demands and high expectations can be problematic. Evidence of paralleling dentist emotions with that of patients.
Identified Solutions
A number of remedies were identified as being of help in easing or minimising these issues:
Improve work environment.
Improve communication with colleagues.
Work more regular hours and taking time out for holidays/relaxation.
Physical exercise.
Taking up a hobby.
MENTORING + COACHING!
It is the last of these remedies that this case study decided to use.
Scheme Aims:
To provide dental practitioners with support, advice, and guidance in their professional and personal lives.
To provide a 'safe place' for open, confidential, and non‐judgemental advice.
A preventive or minimising approach is fostered to allow for the early identification of dental practitioners whose performance may be of concern and to provide appropriate support before serious concerns develop.
The scheme is open to dental practitioners and other members of the dental team who are Birmingham based. The LDC was responsible for setting up the scheme and provide ongoing maintenance. This includes initial and ongoing training for mentors, funding for the mentoring and an online presence through the LDC website.
Process
The scheme has four main sections. These are: the initial referral into the scheme; the linking of an individual with a mentor; the actual mentoring and finally evaluation. Following evaluation an individual may re‐enter mentoring.
Routes in:
Self‐referral – if a practitioner feels that they would benefit from the support or assistance.
A concerned colleague or member of staff.
Referral by the LAT.
Referral by the PAG.
Referral by other bodies – such as the GDC.
1) Referral:
Referral of a practitioner into the programme is a confidential process. Online referral can be made via a secure proforma. Once a referral has been received there are a number of next steps:
No action required.
Not appropriate for intervention – alternative action is required.
Referral accepted.
2) Linking: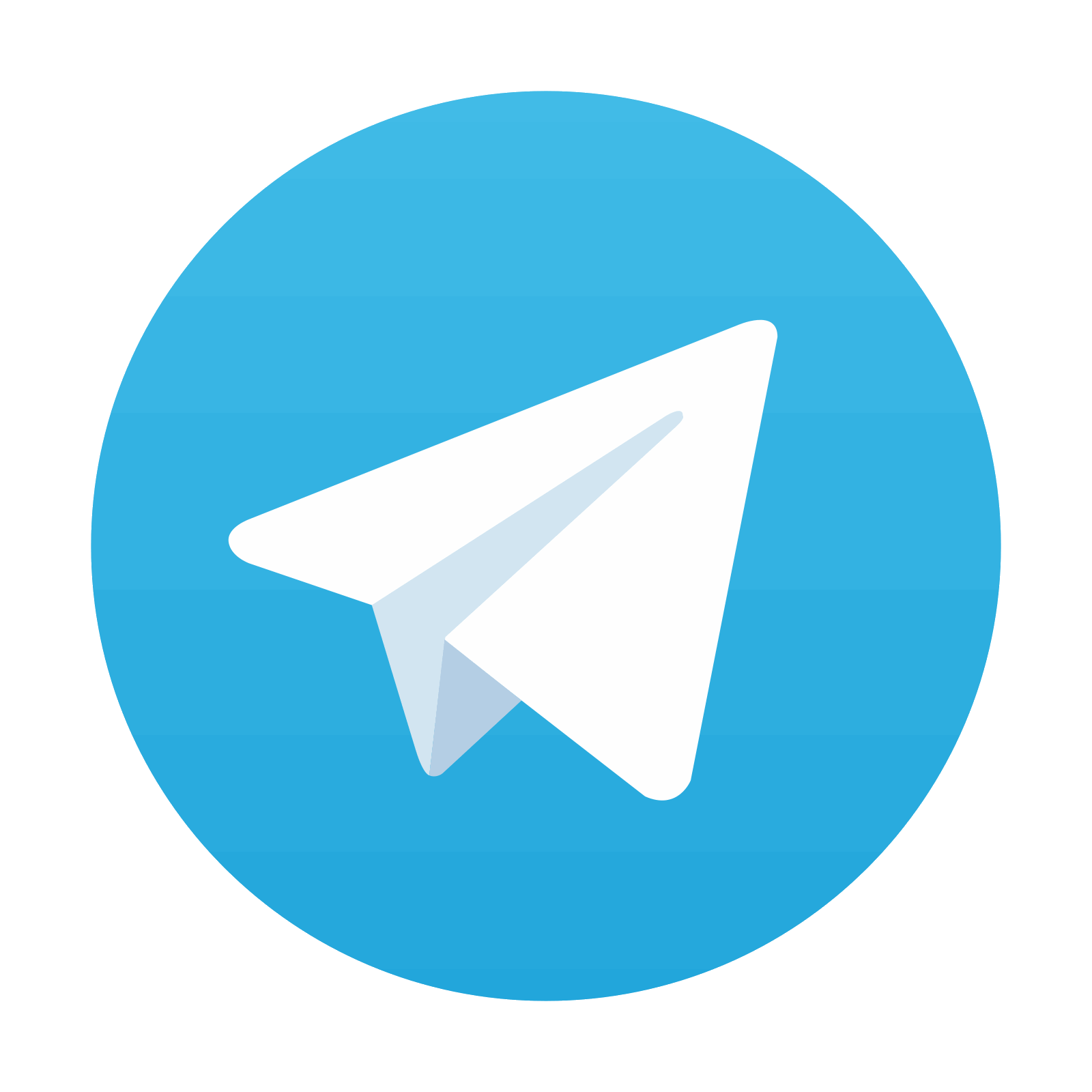 Stay updated, free dental videos. Join our Telegram channel
VIDEdental - Online dental courses