Jitendra Sharan is an assistant professor in the Department of Orthodontics and Dentofacial Orthopedics at the Manipal College of Dental Sciences in India. A PubMed search of his name did not yield any information that would enable me to comment on his previous work and expertise. However, he was able to systematically compile a large amount of information pertinent to both orthodontic and dental students.
The text includes an ample number of multiple-choice questions (MCQs), which can be quite challenging to prepare. It caught my attention that some questions and answers, from an education specialist's point of view, might require reformatting. The book is arranged around key topics in orthodontics and follows a meticulous order. The whole text is easy to read and follow, despite some irregularities and inconsistencies in style.
The page design of the book helps with its readability. The book includes no glossy, colorful illustrations; the graphs and charts are plain but comprehensible. Some textbooks that are extensively reviewed in this MCQ compilation are not commonly acknowledged and might affect a person's sole judgment. Fundamental texts from Proffit, Bishara, Moyers, Graber, Enlow, and Haas are also reviewed, but the author failed to refer to evidence-based information of great extent from the recent publications. There appear to be several other books sharing the same title, interestingly also from India, that can easily be accessed online ( books.google.com ). However, none of these texts is written in detail and might differ in context from Dr Sharan's review.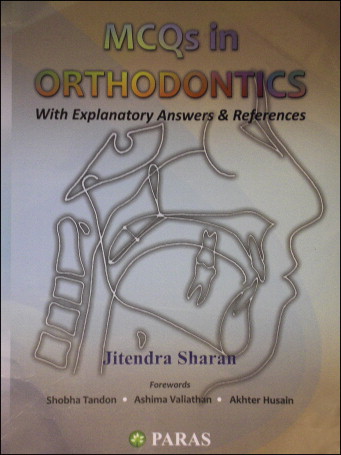 Premium Wordpress Themes by UFO Themes
WordPress theme by UFO themes