Natural estrogens
Estradiol
Estrone
Estriol



Phytoestrogens
Genistein
Coumestrol
Equol (4′,7-isoflavandiol)



Synthetic steroid estrogens
17a-ethinylestradiol
Mestranol


Synthetic nonsteroidestrogenic compounds
Chlorinated hydrocarbons
DDT
Methoxychlor


Polychlorinated Biphenyls (PCBs)

Polychlorinated Biphenyls (PBBs)

Aromatic heterocyclic compounds
PCDDs (Dioxins)
PCDFs


Polycyclic Aromatic Hydrocarbons (PAHs)
Β[a]P: Benzo-a-pyrene
DB[a,l]P: Dibenzo-[α.l]-pyrene


Aromatic Amines (AA) and Heterocyclic Aromatic Amines (HAA)
PhIP: 2amino-1-methyl-6phenylimidazolo[4,5-b]-pyridine
4-ABP: 4aminobiphenyl


Alkylated phenols
Octy-phenols
Nonyl-phenols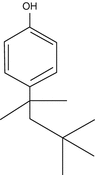 Monomers of polymeric plastics
Bisphenol-A

Synthetic pyrethrines
Allethrin

Triazines
Atrazine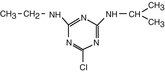 Pharmacological substances
Diethylstilbestrol (DES)

Surface water, municipal effluents from sewage treatment plants, and sediments are among the important contamination sources in many European and other countries [
19
–
21
] with consequent adverse effects in wildlife (fish, roach, etc.) [
22
,
23
]; the major intake of estrogenic chemicals is considered to be through food [
24
,
25
]. Fish products may represent an important dietary source of EDC contamination in food, but edible plants may also take up estrogenic compounds from terrestrial or aquatic environments [
26
,
27
]. Note that weak estrogenicity has also been detected in mineral water and milk as a result of the leach from the polyethylene terephthalate (PTE) in baby bottles [
28
–
30
]. EDC chemicals are present in higher amounts in humans because humans are at the top of the food chain, having ingested plants and animals that contain low levels of these persisting compounds.
EDCs share physical and chemical properties such as chemical stability, lipid solubility, accumulation in fat, slow rate of biotransformation, and biodegradation. They are weak estrogens (most of them about 1/1,000 to 1/1,000,000 of the activity of estradiol), but small changes in more innocent compounds can give rise to persistent and bioaccumulative compounds (replacement of chloride by bromide leads to lipophilic brominated organic compounds that, although they show a weak estrogenic activity, tend to accumulate much more in fat compared to chlorinated ones) [
31
]. The major difference between naturally occurring biochemical molecules and man-made compounds is that the former are assembled and disassembled very rapidly in the human body, while the latter resist biodegradation in the environment and consequent bioaccumulation and biomagnification within various food chains. Thirteen years after Yu-cheng accident (literally oil symptoms), in which people in Taiwan had consumed PCB- and PCDF-contaminated cooking oil for 9 months (estimated consumption 1 g of PCBs and 3.8 mg of PCDFs), the concentrations in women that had born a child were 7- up to 130-fold higher (depending on the compound) compared to nonexposed population [
32
].
In contrast to endogenous hormones that bind to carrier proteins and thus become biologically inactive, EDCs remain unbound and active. The half-life of these compounds is ranging from weeks to years (i.e., half-life of methoxychlor is 2 weeks; of DDT, 6 months; of PCBs, PCDDs, and PCDFs, 7–10 years
)
[
33
].
Many estrogen-like compounds with high biologic activity are present in trace amounts, but since man is exposed to a plethora of these chemicals, the overall estrogenicity might be important and may contribute to overall risk and health implications [
34
]. Because of the long half-life and bioaccumulation of many EDCs, the "safe" concentrations today may become responsible for adverse effects in the following years [
35
].
1.2

Mechanism of Action of Estrogens and Xenoestrogens
1.2.1

Estrogen Receptor Signalling Pathway

An indirect induction of nongenomic effects can indirectly activate the gene transcription (i.e., the activation of a nuclear ER through phosphorylation by both Src/Erk and PI3K signalling in the absence of a ligand), and thus, the modulation of the functions of ERs by nongenomic actions of estrogens may augment the classical mechanism of ER action.

As many estrogen agonists and antagonists, xenoestrogens have the ability to selectively bind membrane estrogen receptor [selective membrane receptor modulators (SmERMs)].
1.2.2

Cytochrome P (CYP) Induction

Exposure to EDCs can interfere with the induction of the phase I enzymes of the cytochrome P450 family. An example is CYP1A that is inducible by several classes of EDCs including the halogenated aromatic hydrocarbons (HAHs), the polycyclic aromatic hydrocarbons (PAHs), and the dioxins [2,3,7,8-tetrachlorodibenzo-p-dioxin (TCDD)] [

147

]. In the presence of a ligand, the AhR/ARNT heterodimer binds to the xenoestrogen responsive elements in the promoter of the CYP1A gene [

147

,

148

] while at the same time the induction of many other genes happens [

149

,

150

] (Fig.

1.3

). CYP induction that occurs by a process involving de novo RNA and protein synthesis [

151

] has been shown to be important in the metabolism of xenoestrogens and the generation of reactive genotoxic metabolites [

152

,

153

]. By this procedure, weakly active procarcinogens can be transformed into electrophilic intermediate metabolites capable of reacting with DNA, raising the risk of developing cancer; a typical example is the case of breast cancer in which the induction of the ile/val and val/val alleles of the cytochrome P450 1A1 gene, under certain circumstances, may result in increased risk [

154

].
1.3

Effects

The endocrine system regulates complex functions and thus hormone dysregulation results in a wide array of effects. Endogenous estrogens (17-β-estradiol, estrone, and estriol) are not only regulating the development, maintenance, and function of the reproductive system in both sexes [

155

–

157

] but they also exert important biologic effects in many tissues and organs: they affect cognition and behavior in the central nervous system; they are involved in the cardiovascular health, have a significant impact on cell-mediated and humoral immune and autoimmune responses, and play a role in adipocyte development and function as well as in bone growth and epiphyseal plate closure in both sexes [

158

–

163

]. They are implicated in the development or progression of numerous diseases including breast and colon cancer, osteoporosis, cardiovascular and neurodegenerative diseases, endometriosis, and obesity [

164

–

167

].

In relation to estrogens, EDCs can have direct toxic effects on an endocrine gland and indirect endocrine toxicity to non-endocrine organs [

168

]. The effects of EDCs in wildlife have been documented by many studies; the most prominent include masculinization in snails, hermaphroditism in fish, distorted sex organ development and function in reptiles (alligators and turtles), abnormal nesting behavior and induced eggshell thinning in birds, and disturbed reproduction and immune functions in grey seals [

169

,

170

].

In humans, xenoestrogens have been mainly accused for cancer, neurological and immunological effects, reproduction failure, and osteoporosis, but data are still contradictory. The link between man-made chemicals and adverse effects that usually appear as domino effect is not quite clear. The causative role of chemical substances in diseases and abnormalities related to endocrine substances has not been well documented in human health, even though various articles have appeared describing the growing evidence that man-made chemicals are causing adverse effects in both humans and wildlife by poisoning the hormone system. The fact that adverse effects in animals do not predict the same results in humans and many effects appear to be species specific makes the issue even more difficult; i.e., exposure to phthalates causes suppression of testosterone in rat and stimulation of testosterone in the mouse, while no clear effects have been demonstrated in humans [

171

,

172

]. The accidents in Seveso and in Taiwan (Yu-cheng disease) gave a lot of information about the connection of EDCs and human health [

171

,

173

], but in order to establish a clear cause–effect relationship, geographical, social, diet, lifestyle and inter-population variations should be taken into consideration.

The diversity of mechanisms, the complexities and interactions of endocrine signalling mechanisms, the variety of possible end points, and the broad range of chemicals possibly involved in the adverse effects in humans and wildlife make the issue difficult to understand in its various aspects; thus, before the hypothesis becomes a certainty, it might take a lot of time.

Some of the effects associated to the exposure to xenoestrogens are presented in the following sections.
1.3.1

Effects on Female Genital System

Xenoestrogens seem also to affect the physiology of the genital system in women, since in epidemiological studies, they have been associated with menstrual disorders, abnormal ovulations, endometriosis, and spontaneous abortions.
1.3.2

Effects on Male Genital System
1.3.3

Breast Cancer

Cancers are traditionally presumed to occur without a threshold; as a consequence, any dose of a carcinogen is associated with an increased risk.
1.3.5

Diabetes

Diabetes mellitus represents one of the most serious health problems worldwide with more than 177 million people suffer from it, and it is among the leading causes of death [

294

]. Estradiol seems to play an important role in energy balance, lipid metabolism, and glucose homeostasis [

294

–

299

].

.

Estradiol increases insulin biosynthesis and release in an ERα-dependent manner [

300

,

301

], rapid nongenomic insulinotropic action on b cells is effectuated through ERβ [

302

], and both receptors (ERα and ERβ) can modulate GLUT4 expression in skeletal muscles of mice [

303

]. Similarly to E

2

, exposure to BPA and other persistent organic pollutants (POPs) like dioxins, furans, polychlorinated biphenyls (PCBs), or organochlorine pesticides, stored in white adipose tissue, have been strongly associated with type 2 diabetes and with most of the components of the metabolic syndrome; cardiovascular disease and liver enzyme abnormalities are established in several cross-sectional studies [

290

,

304

–

307

]. BPA exposure disrupts pancreatic β-cell function and causes hyperinsulinemia [

300

] and mild insulin resistance, increases basal and insulin-stimulated glucose transport (due to an increased amount of GLUT4 glucose transporter) [

308

], stimulates adipogenesis [

309

,

310

], and inhibits adiponectin release leading to increased risk for metabolic syndrome [

311

]. A significant relationship between BPA concentration in urine and type 2 diabetes has been found [

304

].
1.3.7

Immunologic Effects

The relationship between autoimmune system and endogenous estrogen levels is well established [

352

]. Estrogens mediate their effects via estrogen receptors (nuclear isoforms and/or membrane receptor) in different cell types of the immune system (B cell, T cells, dendritic/macrophages, monocytes) [

353

]. They regulate T cytokine gene expression via ER-mediated pathways, either directly through EREs or indirectly through interaction of ER with other transcription factors including NF-kB and AP-1 [

354

,

355

]; NF-kB response elements have been found in the promoter of several cytokine genes like IL-6, IL-10, TNF-a IL-1β, IL-12, and IL-2 [

356

–

358

]. Thus, estrogens by acting via their receptors and their crosstalk with other transcription factors in immune cells and organs can modulate immunological parameters [

359

].

Exposure to various classes of EDCs (such as DES, TCDD, PCBs, organochlorides) has been shown to cause immunosuppression and potential disease susceptibility [

360

,

361

] both in humans and animals; dolphins exposed to EDCs (DDT, PCBs) showed impaired immune function [

362

]; decreased immune function and increased incidence of infections has also been observed among affected people [

363

]. After the incidence of Japan in 1968 and in Taiwan 1979 from contaminated rice oil, increased incidence of rheumatoid arthritis had been found, while the patients affected by the Yusho disease suffered respiratory infections for a long time [

364

–

366

]. Perinatal exposure to estrogenic compounds (i.e., dioxin) has been associated with increased incidence of infections (respiratory infections, otitis) [

367

], lower white blood cell count during the first years of life; reduced thrombocytes have also been reported to dioxin exposure [

368

,

369

]. Allergic asthma has been associated with phthalate exposure since they induce enhancement of mast cell degranulation and eosinophilic infiltration which are important parts in the early inflammation phase [

370

]. Exposure to EDCs has also been associated with increased prevalence of thyroid antibodies [

371

].

PCDDs and related compounds may be related to immune diseases, such as atopic dermatitis. The effects of these compounds on the immune system were very clearly shown on the babies of young Japanese after the oil accident [

372

]. But important questions of clinical relevance of real-life exposure and identification of molecular targets that can explain the interactions remain to be answered.
1.3.9

Exposure In Utero and During Lactation
1.3.10

Risk Assessment

It is still not clear what the relationship between observed or assumed effects in humans and wildlife and exposure to man-made estrogenic compounds is; apart from the uses they are designed for, they may have unforeseen adverse effects or synergistic effects.

To make a prediction on human health consequences of the exposure to a range of substances which are suspected of interfering with the endocrine system (i.e., a risk assessment) is a very complex procedure since the following steps are important: identification of the substance, identification of the dose–response relationship, identification of a threshold dose which protects human health, quantification, and qualification of the adverse health effects. Thus, to predict a risk is a time-consuming procedure that needs knowledge of the mechanism of action, identification of the exposed population, and knowledge of the heterogeneity of the population, i.e., genetic predispositions, age and gender, diet, work exposure, and special conditions, such as pregnancy and lactation, route which exposures might occur and estimation of the magnitude, and duration and timing of the doses that people might receive as a result of the exposure. Together these studies indicate variable sensitivity to disruption by environmental chemicals during the developmental period and underscore the complexity of the mechanisms involved in their effects.

In view of the exposure to mixtures, the whole procedure becomes even more complex. Little is known about the interactive effects of mixture; the consequences on human health are multifactorial depending upon the concentration (ppm) of a certain compound in the product: i.e., in cosmetics, the volume of cosmetic used (ml) per application, times of applications per day, and rate of absorbance depending upon route of administration should be determined.

Lower observed effect levels (LOEL) and no effect levels (NOEL) are two of the indexes used, but for many EDCs, the current tests do not provide evidence for the existence of a NOAEL function. Synergistic or antagonistic effects are for the most part unknown; compared to prescribed medication, a medication's license can be withdrawn upon reports on adverse effects, while it is very difficult to revoke the license of a non-pharmaceutical chemical because the data will be partially confounded by the mixture problem and means of effect is almost always lacking.
1.4

Importance of Identification of Compounds with Estrogenic Activity

The majority of the EDCs are compounds structurally unrelated, and the prediction of the estrogenic activity is very difficult, and only in a very small number of chemicals can be done. Thus, in view of the continuously increasing number of these compounds, governmental agencies were forced to examine the whole issue [

415

] setting as first target the identification of the compounds. Several screening tests have been developed; the principal requirement is to assess the potential of these compounds to interact with the endocrine system of man and wildlife in order to anticipate adverse effects and then to elucidate the mechanism of action. By the in vitro screening methods, the affinity to the nuclear ER (α, β) was evaluated [

416

–

418

]. From 58,000 synthetic compounds that were checked in 2002, including synthetic estrogens, natural products, several plasticizers, commercial chemicals, and impurities, 6,903 were found to dispose weak estrogenic activity (at least 1,000-fold less compared to E

2

) [

419

]. Among the bioassays, the E-SCREEN assay is a simple, fast, reproducible, reliable, and quite sensitive assay [

109

]; it has allowed the identification not only of the chemicals with estrogenic activity but their discrimination into estrogen full and partial agonist and antagonist compounds by measuring the cell proliferation on cell lines as well. Other assays that have been used are the binding receptor assay [

109

,

420

], the cell proliferation assay [

421

], and the gene expression assay [

422

], but none of them can distinguish between agonist and antagonist. Although useful, in vitro assays suffer from problems associated with the absence of effective means to metabolize chemicals. Thus, the big problem is that EDCs must be evaluated in intact organisms; in vitro assays are of value just for evaluation of mechanisms of action or prescreening chemicals for potential endocrine-disrupting properties and for setting priorities for in-depth in vivo testing. Big efforts have been made in the USA, EU, Japan, and OECD in establishing appropriate tests and to harmonize the strategy efficiently. A two-tiered program is currently running that includes a combination of in vitro and in vivo assays in order to identify and classify substances in relation to their potential to interact with the endocrine systems (tier 1) and then to develop concentration response curves in animal models (tier two, under validation) [

423

]. The ultimate goal is to clarify the biological responses of these compounds in whole organism, but in order to test approximately 80,000 compounds, millions of animals should be sacrificed. In view of the ethical and economical problems, animals have been replaced by cell lines or simplified systems (i.e., yeast); compared to the complexity of an organism, often the conclusions drawn are different from in vivo experiments [

424

,

425

].

Pretests of new chemicals before they are marketed and a group classification of the EDCs based on their chemical biochemical and biological activities should be done; the problem is difficult to resolve since there are no adequate tools to test complex mixtures.