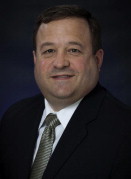 The management of maxillofacial trauma and the practice of oral and maxillofacial surgery are integrally linked. The synergistic combination of an intricate understanding of occlusion, functionality of the masticatory system, manual dexterity, and familiarity with surgery in the maxillofacial complex are the strength of the oral and maxillofacial surgeon's treatment, care, and contribution to the management of maxillofacial trauma. Additionally, the unique practice and management of maxillofacial trauma is a combination of sound, tested, surgical principles combined with surgeon ingenuity, flexibility, and adaptability to each individual trauma patient and the injuries with which they present. Due to the nature of maxillofacial trauma, each trauma patient is distinctive, because each of their injuries is distinctive, even when some commonality may exist in injury patterns.
This issue of Atlas of the Oral and Maxillofacial Surgery Clinics of North America is intended to provide a review of maxillofacial trauma covering the concepts of sound, tested, surgical principles with the addition of surgeon ingenuity. Included in the articles are lessons learned and anecdotes based on the clinical and surgical experience of the authors and that convey surgeon ingenuity. As the role of the oral and maxillofacial surgeon increases in response to national and international humanitarian and disaster efforts, it was important to include information pertinent to the delivery of maxillofacial trauma care in that modified or austere environment. It is often so different from what the oral and maxillofacial surgeon's normal trauma care experience is that it warranted a separate article to stimulate thoughtful consideration when planning for and entering into that treatment evolution. Additionally, it was important to cover all the areas of the maxillofacial complex that might be encountered and require evaluation and recognition by the oral and maxillofacial surgeon. In that regard, incorporation of the expertise provided by our colleagues in radiology and oral radiology; maxillofacial prosthetics; ophthalmology; neurosurgery; general surgery; and otolaryngology, head and neck surgery was considered an important component of this edition.
The articles are organized to include general trauma management, diagnostic aids, aspects of injury related to other than blunt trauma, factors related to optimum management including wound care and nutrition, progressive management of injuries from the bottom up, inside to out, and finally, reconstruction. I am pleased and honored by the opportunity to work with the article authors. Each of them brings their own individual experience to the topics. As one delivers maxillofacial trauma care, it is my hope and belief that the reader will find this edition valuable personally and professionally.
In closing, I want to thank and extend my deepest appreciation to each of the authors for their hard work and diligence in the preparation of this edition. I believe they have done an admirable job in preparing an informative edition for the maxillofacial trauma provider. I want to thank my colleagues who continue to influence me personally and professionally. Most importantly, I thank my family for their constant love and support, especially my wife, Lisa; son, David Joseph; and daughter, Alexandra. They are my inspiration to be a better person, surgeon, husband, and father.
The views expressed are those of the author and not necessarily those of the Department of Defense, United States Navy, United States Navy Bureau of Medicine and Surgery, or the United States Navy Dental Corps.