FIGURE 5-1 The five elements of an information system.
Computers and Other Hardware
Hardware is the information system's physical equipment. The central piece of hardware in the information system is the computer (Figure 5-2). A computing device collects data, processes the data arithmetically and logically, produces output as a result of the processing, and stores the result for future use. This device could take the form of a smartphone, a tablet, a notebook, a hand-held device, a headset, a laptop, a card reader, a digital pen, or even a desktop computer.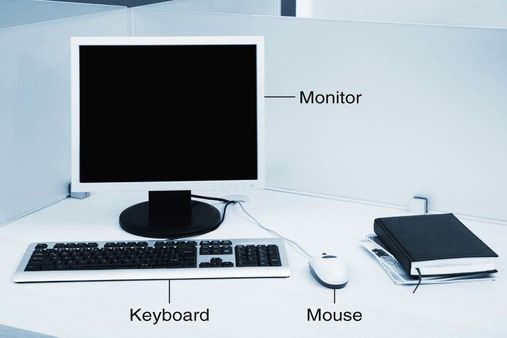 Other digital technologies prevalent in the business office today include telephone systems with the capacity for voicemail or paging, voice headsets, facsimile (fax) machines, copy machines, calculators, dental imagers, scanners, and digital cameras (Box 5-3). The notebook, laptop, or tablet computer with a wireless network is becoming popular with dentists as they seek to work from room to room or to conduct office business outside of the office. Digital technology can help enhance productivity and customer service within a dental practice in the following ways: