42 Salivary conditions: Sjögren syndrome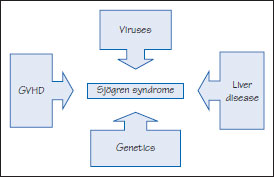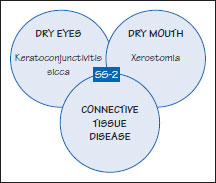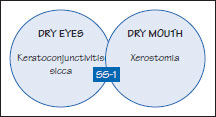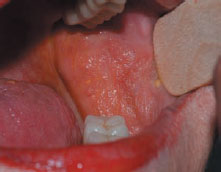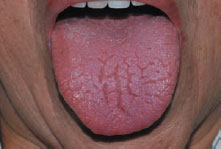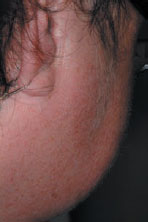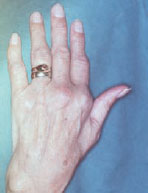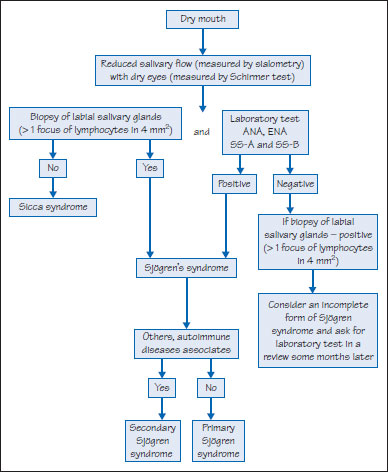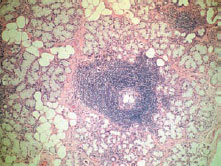 Definition: The association of dry mouth (xerostomia) and dry eyes (keratoconjunctivitis sicca).
Prevalence (approximate): Uncommon.
Age mainly affected: Older people.
Gender mainly affected: F > M.
Etiopathogenesis: A benign autoimmune inflammatory exocrinopathy (epithelitis) directed against alpha fodrin, a cytoskeletal protein involved in actin binding, with lymphocyte-mediated destruction of salivary, lacrimal and other exocrine glands. Tumor necrosis factor (TNF), interferon (IFN) and B cell activating factor (BAFF) are implicated. A viral etiology, possibly human retrovirus 5 (HRV-5), and a genetic predisposition may be implicated. A SS type of disease may follow HIV, EBV, HCV, or Helicobacter pylori infection, or graft-versus-host disease (Figure 42.1).
Most common is secondary SS (SS-2) which comprises dry eyes and dry mouth and an autoimmune disease – usually primary biliary cirrhosis or a connective tissue disease such as rheumatoid arthritis (Figure 42.2).
The same features in the absence of systemic autoimmune disease are termed primary SS (SS-1 or sicca syndrome) (Figure 42.3).
Diagnostic features
History
Oral: May include:
xerostomia and sequelae (Chapter />