39 White lesions: Hairy leukoplakia, lichen planus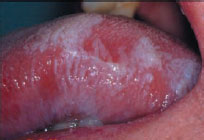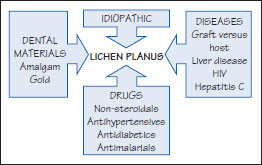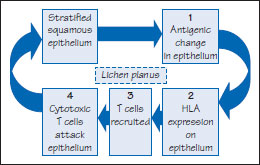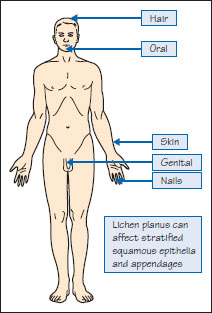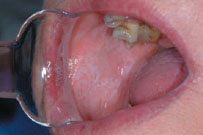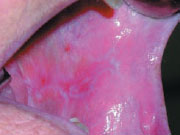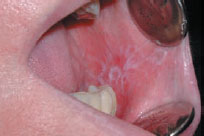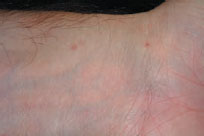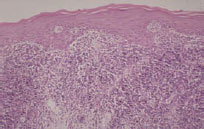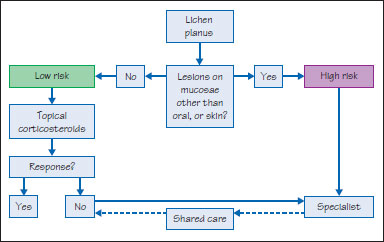 Definition: Bilateral white tongue lesions.
Prevalence (approximate): Uncommon.
Age mainly affected: Adult.
Gender mainly affected: M > F.
Etiopathogenesis: Epstein-Barr virus, usually in an immunocompromised patient, especially in HIV/AIDS. Cases have been reported in patients with hematological malignancies or organ transplants.
Diagnostic features
Clinical features
Oral: Vertically corrugated symptomless white lesions on the margins, dorsal or ventral surfaces of the tongue (Figure 39.1).
Extraoral: Maybe lesions of HIV/AIDS or immunodeficiency.
Differential diagnosis: Frictional keratosis, lichen planus, tobaccoassociated leukoplakia, geographic tongue.
Investigations
HIV serotest.
Biopsy/histopathology shows irregular parakeratosis and vacuolated cells with dark pyknotic nuclei (koilocytes-like) in the stratum spinosum.
Epithelial nuclei stain positively immunocytochemically and in situ hybridization for EBV capsid antigen.
Managem/>