15
Clinical Applications for the Measurement of Implant Stability Using Osstell™ Mentor
Osstell™ Mentor is the latest generation of clinical diagnostic instrumentation designed to measure the stability of a dental implant using resonance frequency analysis. This technique was developed approximately ten years ago by Professors Neil Meredith and Peter Cawley at Imperial College, London. It has evolved from an academic and research concept into a clinical diagnostic instrument benefiting everyday clinical practice (Figure 15.1).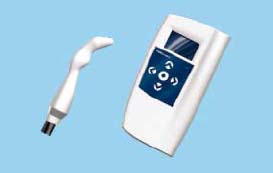 The technique works by stimulating a small transducer similar to an electronic tuning fork that is attached to an implant fixture or abutment. However, the implant itself is not vibrated directly. It is the change in stiffness of the implant and surrounding tissues and its height in the surrounding bone that enables a measurement of stability to be derived from the resonance frequency of this transducer (Figure 15.2).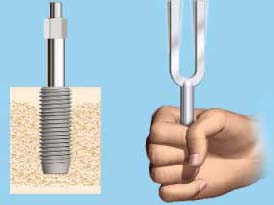 In its latest form, Osstell™ Mentor presents an extremely ergonomic clinical instrument. The transducer is a small precision-made pin containing a high-quality and high-powered rare earth magnetic. The new transducer is called Smart Peg and may be screwed into the implant fixture or into an implant abutment. The Osstell™ Mentor Analyzer is a small handheld instrument with a probe that is held close to the Smart Peg (Figures 15.3 and 15.4).


The Mentor instrument senses the presence of the magnetic field from the Smart Peg and stimulates it, measuring the resonance frequency a number of times and in a number of directions. The reading is given as an Implant Stability Quotient (ISQ), derived from the resonance frequency measurements via a simple arithmetic algorithm. The ISQ is scaled 0–100 for easy clinical measurements. A typical measurement is between 40–80, where 40 represents a failed or failing implant and 80 represents an implant with the highest stabilitya (Figure 15.5).