Interdisciplinary care and communications with other doctors require meticulous management. It is frequently difficult to oversee a collaborating doctor's work, thoughts, and risk management practices. Professionals from different disciplines often provide care at different times and locations, limiting synchronous interaction. Therefore, there could be an increased potential for liability and injury when working with other health care providers.
Although an orthodontist is liable for only the services that he or she provides, the scope of the services in question can be difficult to defend if problems arise. In addition, the provision of interdisciplinary care can be highly complex and costly for the patient, often contributing to rising expectations on the patient's part. To improve patient care and minimize exposure to liability in interdisciplinary care, the following risk management strategies can be followed and modified as needed.
1.

Refer the patient in a timely manner to other health care providers if needed before orthodontic treatment

If a patient will benefit from the referral to other providers, it is often best to make the referral before starting orthodontic treatment. Abnormal clinical or radiographic findings detected after acquisition of the diagnostic records should trigger an appropriate referral. This greatly benefits patient care and can help to prevent a claim connecting an existing condition with any subsequent orthodontic care. Appropriate referrals must be made in a timely manner. It is a mistake to wait and see if signs and symptoms actually result in the patient's injury. Whenever possible, referral to specialists, rather than general practitioners, is ideal. The referral should be framed as a consultation vs a set of instructions. It is best to avoid verbally prescribing treatments, and because referral letters sometimes do not reach colleagues by the time of the patient's appointment, a copy could be given to the patient. It is also beneficial to print relevant radiographs, include them with the referral letter, and advise patients to take both with them to the referred-to doctor.

2.

Follow-up with all referrals

It is an error to refer and forget, especially if the patient requires immediate attention by another doctor. Therefore, an effective check-and-balance system to ensure that referrals are followed up on should be part of your office protocol. The patient can neglect, forget, or misunderstand a referral. The patient thus must appreciate the importance of the referral, and discussions of this type must be documented. A quick call from the orthodontist or a staff member to the patient can go a long way in these situations. Monitor the progress of the condition that triggered the referral, and note any alterations in treatment plan based on the referral.

3.

Request necessary records from the referring dentist

The referring dentist can often provide valuable records, such as recent radiographs and history of trauma to the teeth. Requesting a full periodontal charting for adult patients from the referring dentist is a great strategy. This establishes correspondence with the dentist, saves the orthodontist time spent on periodontal charting, and ensures that the patient has a dentist providing dental care. It also ensures that the dentist has performed periodontal charting and places responsibility on him or her for diagnosis and management of any periodontal problems. Any significant data obtained from the referring dentist must be incorporated into the orthodontic diagnosis and treatment plan.

4.

Assume the role of treatment facilitator in interdisciplinary cases

The orthodontist should help facilitate well-rounded treatment and document any conversations with other health care providers regarding a patient. For example, ask the dentist if he or she wants to provide periodontal and surgical care for the patient, or if he or she prefers to refer to a specialist. If an interdisciplinary treatment is planned by a colleague, such as a restorative dentist or an oral surgeon, request the treatment plan in writing, especially in complex and surgical cases. It is essential to unilaterally question and even reject a misdiagnosis or a questionable treatment plan made by another practitioner. The success of adjunctive orthodontics in these cases does not preclude an unsuccessful final outcome. Blindly accepting every treatment request by other doctors is poor risk management. Therefore, it is best not to participate in questionable treatment plans unless they are appropriately modified and a consensus is reached. In interdisciplinary cases including multiple procedures, inform the patient that the treatment plan can change depending on the outcome of each step.

5.

Ensure that all patients receive necessary prophylaxis and checkups

Because fixed orthodontic appliances can interfere with a patient's oral hygiene efforts, it is essential that every patient sees his or her dentist or periodontist for regular prophylaxis and checkups. For every patient, a system must be in place in the orthodontic office to remind the patient or the parent when these appointments are due. A quick reminder to patients about these simple procedures can go a long way, especially during lengthy treatments or for a patient with poor oral hygiene.

6.

Ensure that adult patients with active or a history of past periodontal disease are receiving maintenance

It must be stressed to periodontally susceptible patients or ones with a history of past periodontal disease that follow-ups with a dentist or specialist are essential. It is always important to inform the patient of even mild periodontal disease and to document it. It is also important to request that the dentist or the periodontist clear these patients for treatment and that they be frequently seen during and after orthodontic treatment. The intervals between visits to the periodontist or general dentist for periodontal maintenance should be made based on collabroation among the orthodontist, periodontist, and general dentist.

7.

Inform the patient's dentist about noncooperation

It is often helpful to write a letter to the patient's dentist if a patient is uncooperative, because the dentist can assist with compliance and understanding. This also increases the dentist's involvement in the orthodontic treatment, which can increase patient compliance throughout treatment. One important area of discussion with a dentist is when a patient or a parent specifically requests a narcotic pain medication, especially if the request is made over the phone. The abuse of prescription drugs is a prevalent concern, and collaboration with other health care providers can reduce drug abuse, diversion, or fraud.

8.

Whenever any patient record is requested, obtain a release from the patient

All original records must be retained, and only copies should be provided. Before any records are transferred, the patient should sign an authorization to release the records. In general, when other doctors or insurance companies request records, send only the records that are requested. If unnecessary, be careful about releasing sensitive information. With the release of any patient information, consider the "need-to-know" test. This includes asking who needs to know, why they need to know, and which information they need to know. Few situations warrant the release of information without the patient's consent, such as a police request or court order. When in doubt, discuss this with legal counsel. If a patient is transferring to another orthodontist, one may choose in specific circumstances to print the records and give them to the patient or parent, rather than mailing them to the new orthodontist.

9.

Use electronic communications with greatest caution

Discussing mutual patients and treatment plans via e-mail requires caution. These e-mails should at the least be encrypted to prevent potential HIPAA violations. They should also be saved in the patient's paper or electronic chart. They should include the minimum possible amount of protected health information relating to the patient. Electronic communications such as e-mails are considered evidence. Therefore, anything written in e-mails between colleagues is a record, and it can later be used as evidence to either help or hurt a practitioner. To all e-mails containing patient information, the following standard disclaimer should be added and modified as needed: "Persons who have received this information in error or are not authorized to receive it must promptly return or dispose of the information and notify the sender. Those persons are hereby notified that they are strictly prohibited from reviewing, forwarding, printing, copying, distributing, or using this information in any way."

10.

Avoid using tooth numbers and state the name of the tooth instead

A classic risk avoidance strategy in orthodontics is not to use the tooth number when requesting irreversible procedures such as tooth extractions and to name the tooth instead. To further reduce the probability of errors, it is valuable in atypical extraction requests to underline or highlight the words permanent or deciduous , maxillary or mandibular , first or second premolar , and so on. This prevents errors made by both the orthodontist and the collaborating doctor. In the case of transposition or severe crowding, which can lead to tooth misidentification, it is valuable to take an extra step and print photographs and circle or mark the tooth to be extracted.

11.

Consult the patient's physician when prescribing prophylactic antibiotics for infective endocarditis

Prophylactic antibiotics in orthodontic practice are rarely indicated to prevent infective endocarditis in patients with specific underlying cardiac conditions. According to the American Dental Association, they are indicated only in patients receiving a dental procedure involving "manipulation of gingival tissue" who have specific underlying cardiac conditions (eg, history of previous infective endocarditis, cardiac valve replacement, or surgically constructed pulmonary shunts or conduits). Interestingly, the main orthodontic procedure postulated to cause a bacteremia in these patients is the placement of a separator. Whenever in doubt, reasonable and prudent risk management dictates that a consultation be made with the patient's physician or cardiologist to opt for orthodontic bonds (rather than bands) and, most importantly, to avoid all procedures that manipulate the gingival tissues as much as possible. When referring to another doctor for procedures requiring prophylactic antibiotics, such as extractions, it is valuable to include the underlying cardiac condition in the prescription to remind the collaborating doctor.

12.

Inform patients to monitor abnormalities in the long term, even if they require no immediate treatment

Patients must be informed of any pathology, abnormality, or anatomic variation. Another doctor should not be relied upon to do this, and it is erroneous to solely recommend no treatment without monitoring the abnormalities that do not require immediate care. Several examples of this include impacted teeth, tooth wear, degenerative temporomandibular disease, soft tissue calcifications, and abnormal anatomic variations. It is possible that complications can arise from these findings in the long term. Therefore, the patient must be made aware of these abnormalities, and the supervising practitioner should monitor them in the long term.

13.

Prevent problems associated with dental implants

The placement of implants in a growing child is contraindicated and can result in infraocclusion. In children requiring implants, it is therefore important to coordinate with the dentist or the surgeon regarding the appropriate timing of orthodontic treatment and implant placement. Inform the patient receiving the implants, especially if in they are in the anterior region, of their limitations. Patient education pointers include the fact that implants do not move as adjacent teeth do, and that the overall outcome might not be ideal regarding tooth color, shape, position, and gingival appearance. It should not be assumed that the clinician placing or restoring the implant has provided this basic information.

14.

In adjunctive orthodontics to redistribute spaces, inform the patient that the final outcome may not be ideal

Adjunctive orthodontic treatment aiming to redistribute spaces before placing crowns may or may not result in restorative work that satisfies the patient regarding the shape, color, and occlusion of the crowns. The cosmetic expectations of patients are currently quite high. It is therefore valuable to inform the patient of any esthetic limitations especially when subsequent restorations are sought for cosmetic purposes. The restorative dentist or prosthodontist might not have presented this information to the patient. Be sure to document all discussions that take place.

15.

Inform patients that existing dental work may need to be redone after orthodontic treatment

Patients with existing crowns or veneers, removable dentures, large restorations, or radiographic evidence of questionable obturation on endodontically treated teeth may require retreatment of these procedures after orthodontic treatment. This is either due to a change in occlusion or gingival margins, or from damage during bonding and debonding of fixed appliances. Therefore, if this is a potential risk, it should be disclosed to the patient before the orthodontic treatment, and the appropriate dental specialist should be notified if any retreatments are needed.

16.

Whenever valuable, request placement of sealants from the general dentist or pediatric dentist

The latest evidence-based clinical practice guidelines from the American Dental Association and the American Academy of Pediatric Dentistry suggest that sealants are effective in preventing and arresting pit-and-fissure occlusal carious lesions of deciduous and permanent molars in children and adolescents, compared with the nonuse of sealants or the use of fluoride varnishes. Therefore, to improve overall oral hygiene in children receiving orthodontic care, it is valuable to discuss this information with parents and request that the dentist place the sealants before orthodontic treatment is started.

17.

Involve the patient's physician or psychologist when necessary

If an orthodontic patient has a hematological, neurological, or endocrine disorder, it is frequently beneficial to contact the patient's physician. In some cases, a psychological evaluation is necessary. For example, a patient dissatisfied with his or her appearance and any proposed orthognathic surgery visual treatment objective may be suffering from body dysmorphic disorder. An adult with apparent mental impairment seeking orthodontic care may benefit from an appropriate medical professional evaluation for competence, an essential element of giving informed consent. Often these vulnerable patients are uncooperative or unhappy during or after treatment, and appropriate collaboration with physicians in specific cases could be invaluable before orthodontic care.

18.

Manage all accidents promptly, empathetically, and at no expense to the patient

Accidents can occur in any practice. Examples of accidents include lip laceration, swallowing or aspiration of appliances, allergic reaction, or caustic chemical spills. It is expected that an accident during any procedure is managed skillfully and with the appropriate medical professional or hospital, including patient transportation. Any medical expenses not covered by insurance should, preferably, be covered at no expense to the patient. It is important to be genuinely empathic and to follow-up with the patient. All accidents must be documented in detail in both the patient's chart and a separate accident log. Major emergencies might require reporting to the state dental board.

19.

Educate colleagues on evidence-based orthodontics vs fads in orthodontics

Patients are increasingly exposed to controversial or erroneous therapies. Besides educating patients on the possible dangers of these fads, it is valuable to educate colleagues, including the referring dentist, so that he or she can participate in patient education about flawed orthodontic therapies. Conferences with colleagues about the feasibilities and limitations of orthodontics are valuable. It is always important to be careful not to write derogatory comments about a specific product, instrument, or technique, since this can be considered defamatory.

20.

Avoid faulting other doctors

Although doctors do make mistakes, the extenuating circumstances, such as patient's lack of cooperation or self-destructive behavior, are often unknown. It is therefore important to avoid defaming other doctors as much as possible and to avoid writing entries in a patient's chart that suggest fault of a colleague. Truthfulness, sharing, and documentation of relevant and factual information suffice without inciting the patient or blaming other doctors. In contrast, any doctor who displays continually egregious work should be reported for peer review to the appropriate reviewing agency, for the protection of the public and the profession.
Conclusions
Partnerships and communication with other health care providers are crucial. Interdisciplinary care requires referrals to other doctors, and these should be made timely and be followed. Although an orthodontist is not liable for the actions of another doctor, he or she must refer a patient to the appropriate doctor with the requisite skills and knowledge that can serve the patient. This minimizes claims of negligent referral.
Interdisciplinary care and communication benefit the patient significantly, but they truly make a difference when performed effectively and efficiently. Working with other practitioners who understand the concepts of risk management reduces overall risk. In addition, keeping records of discussions, consultations, and referrals involving both patients and doctors is critical. This frequently necessitates additional paperwork and entries into the patient chart.
When planning interdisciplinary care, attention should be paid to the patient as a whole, focusing on the "outside in," with the teeth and occlusion coming last. Being an excellent team player and establishing a hotline with excellent doctors reduce risks in orthodontic practice. In summary, during interdisciplinary care and communication with other doctors, it is essential to be active and vigilant rather than passively leaving risk management to others.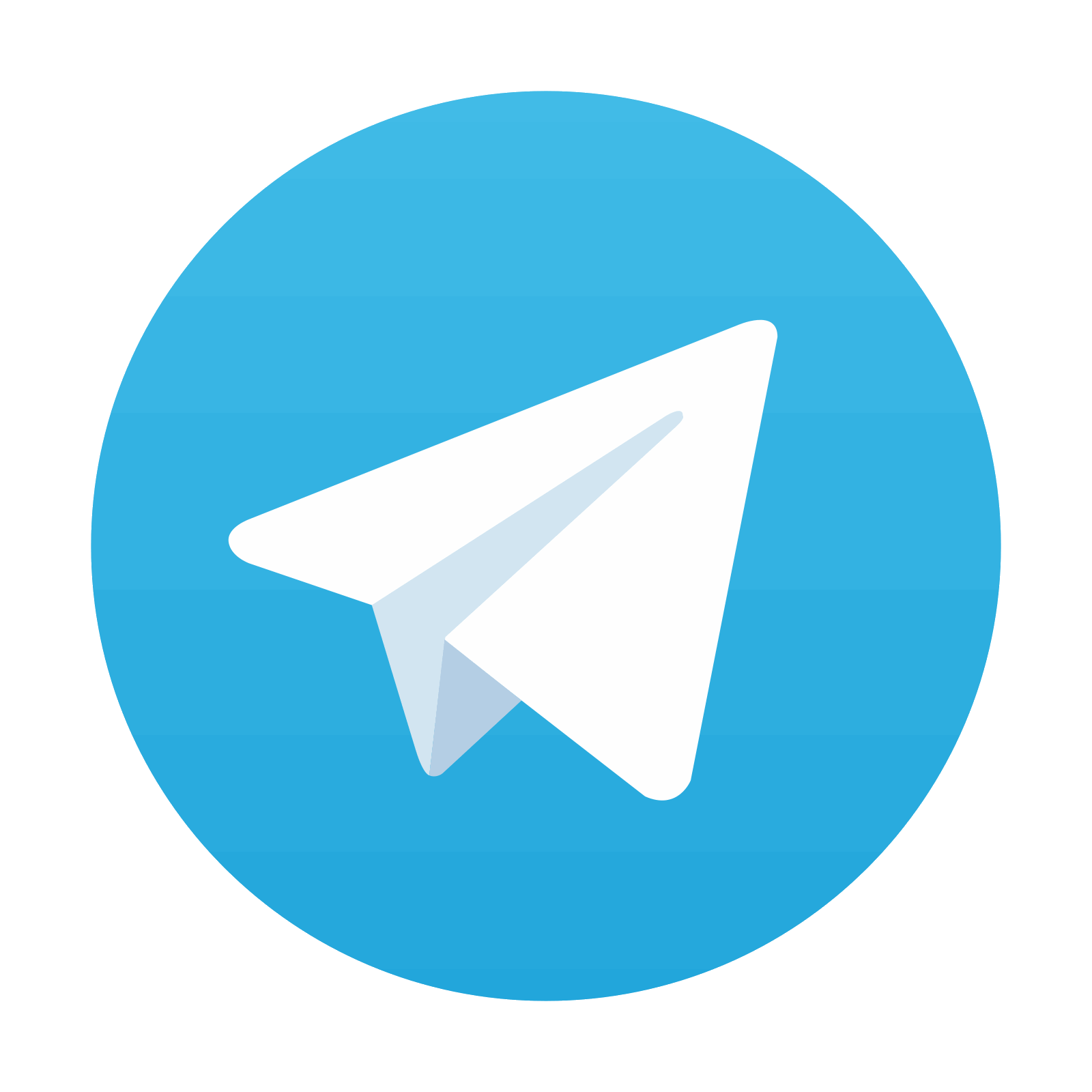 Stay updated, free dental videos. Join our Telegram channel
VIDEdental - Online dental courses