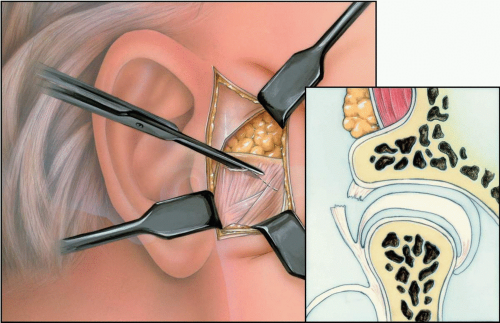 The temporomandibular joint (TMJ) and its components frequently require exposure for a myriad of procedures. Internal derangements of the TMJ, arthritis, trauma, developmental disorders, and neoplasia may all affect the TMJ and/or the skeletal and soft tissue components. Several approaches to the TMJ have been proposed and used clinically. The standard and most basic approach, however, is the preauricular approach, which is described in detail in this section. Variations are briefly mentioned.
The temporomandibular joint (TMJ) is situated in an area that is relatively easy to expose surgically, although the extent of exposure obtained is not much. The structure that limits the extent of exposure is the branching facial nerve.
SURGICAL ANATOMY
Although the TMJ itself is relatively small, there are many important anatomic structures near it. This region contains the parotid gland, superficial temporal vessels, and facial and auriculotemporal nerves.