Professor Emeritus Jüri Kurol passed away on October 13, 2011. Jüri was born in Estonia in 1942. He moved to Sweden with his family at the age of 2, grew up in the city of Ängelholm, and graduated from high school in 1961. He earned his dental degree from the Royal Dental School at Lund University in Malmö, Sweden, in 1966 and then served in the Dental Public Health Service in Ljungby. Jüri graduated from the 3-year postgraduate orthodontic program at the University of Göteborg in 1972.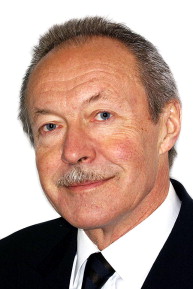 It was natural for Jüri, with his hereditary curiosity, to be interested in research and development. In 1984, he defended his dissertation, "Infraocclusion of primary molars," and received a PhD degree from the University of Göteborg. The next year, he became an associate professor there. From 1985 to 1997, he was chair of the orthodontic department at the Institute for Postgraduate Education in Jönköping. He took the initiative in creating internationally well-known research about disorders in the eruption of maxillary canines and premolars, which gave rise to standard procedures in the dental public health service. His later research dealt with orthodontic magnets and tissue reactions in connection with tooth movement. He authored over 100 articles and chapters in books. He was the supervisor for a number of PhD candidates and trained 16 postgraduate students to become specialists in orthodontics.
Jüri was appointed professor and chair of the Department of Orthodontics at Lund University in Malmö in 1997. In 2001, he was invited to present the prestigious Sheldon Friel Memorial Lecture at the European Orthodontic Society's Annual Congress in Ghent, Belgium. He retired in 2004. He gave numerous postgraduate courses and lectures all over the world and was a member of the editorial boards of 5 orthodontic journals.
Since 1980, Jüri was a member of the board of the Swedish Association of Orthodontists; from 1988 to 2003, he served as its president. He had a great international interest and was most active in educational and qualification issues. He was the president of the European Federation of Orthodontic Specialists Associations from 1998 to 2002.
Jüri was famous for his ability to express himself. He had a genuine interest in history and liked outdoor life such as fishing on his boat in the archipelago of Bohuslän. With his gastronomic skills, he then could cook the catch in a most excellent way and offer his friends a culinary adventure and experience.
We will remember Jüri with great warmth.