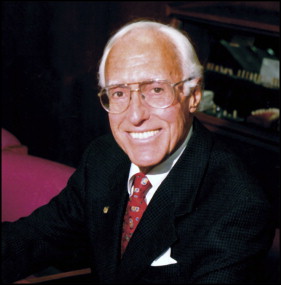 Dr Gerald Vale, orthodontist and forensic dentistry expert, passed away on July 19, 2013, at the age of 87. He graduated from dental school at New York University in New York City and then served in the US Coast Guard as a dental officer. He pursued his orthodontic training at the University of Southern California (USC) in Los Angeles and practiced orthodontics in Hollywood, California. He also earned a law degree from Southwestern University in Georgetown, Texas, and an MPH degree from the University of California at Los Angeles. Dr Vale was a part-time faculty member at USC for more than 30 years and in leadership positions such as associate dean of Hospital Affairs and interim dean. He was appointed dental director of Los Angeles County's Department of Health Services and in 1979 became director of dentistry at the Los Angeles County and USC Medical Center. He founded the Los Angeles County and USC General Practice Residency Program. Dr Vale served as vice president of the California Board of Dental Examiners, president of the American Board of Forensic Odontology, and a fellow of the American Academy of Forensic Science, from which he received the Distinguished Fellow Award in 2004.
Dr Vale was best known for his work in forensic dentistry. He served as the Los Angeles County Department of Coroner's chief forensic dental consultant and testified in hundreds of criminal and civil trials as an expert forensic dentist. He was a founding member and diplomate emeritus of the American Board of Forensic Odontology. Dr Vale was one of the many dentists who traveled to New York City to help identify victims of the 9/11 attacks on the World Trade Center.
I first met Dr Vale in 1974 when I was a third-year dental student at the University of California in Los Angeles. On a Friday afternoon as I was driving home from school, the radio was live from south-central Los Angeles where the police had surrounded a house where members of the Symbionese Liberation Army were holed up. This was an American urban militant group founded in Berkeley, California, by escaped convict Donald DeFreeze, whose main objective was to provoke a violent guerrilla war against the United States government and destroy what it called the "capitalist state." An extended shoot-out could be heard on the radio and finally the house erupted into flames, ultimately killing and burning beyond recognition everyone in the house. Of major interest was whether Patty Hearst, the granddaughter of newspaper magnate William Randolph Hearst, who had been kidnapped by the group and ultimately helped to rob a bank, was a victim. By sheer coincidence, we were scheduled at 8:00 Monday morning for what we thought would be a boring lecture on forensic dentistry. A handsome silver-haired gentleman walked in wearing a suit and tie, and immediately told us to put away our notes and turn off any tape recorders so that he could tell us how he spent his weekend. Unaware of what would come, we listened as he began to tell us how the Los Angeles coroner's office called him in late Friday night to begin the process of identifying the charred remains of the victims from an event that had captured the country's attention all weekend. He explained how he contacted dentists all over the country, calling some of them in the middle of the night to ask them to find and forward radiographs of the suspected victims. Was Patty Hearst among them? He ultimately discovered that she was not, but the story he told that Monday morning had us spellbound.
Over the years, he remained a gracious gentleman and enjoyed talking about that case as well as the years he spent practicing orthodontics.
Dr Vale is survived by his wife, Sydelle; his son, Donald (Sydney); and grandchildren, Alina and Bryce.