Animal studies have shown that excessive mechanical load does not result per se in marginal bone loss in the presence of healthy peri-implant mucosal tissues (Heitz-Mayfield et al., 2004), but can rather lead to loss of osseointegration (Isidor, 1996, 1997). In contrast, in the absence of mechanical stress, dental plaque accumulation may lead to marginal peri-implant bone loss and ultimately to dental implant loss. The pathological process may also be initiated by iatrogenic conditions that can lead to plaque accumulation, such as excess cement remnants, overcontouring restorations, implant malpositioning, technical complications, and inadequate restoration seating. Thus, plaque-induced peri-implant diseases can develop and need to be prevented.
Diagnostic Parameters
Systematic monitoring of peri-implant tissues is recommended over time (Lang et al., 2004). Clinical parameters can be easily used to assess peri-implant condition (Box 50.1). The follow-up measurements must be compared to baseline values at the time of prosthesis placement (end-of-treatment appraisal).
Box 50.1 Clinical parameters recorded at baseline evaluation and routinely used to longitudinally assess peri-implant condition
Plaque assessment
Soft tissue conditions

Bleeding on probing (dichotomic measurement)

Probing depth

Light forces (0.2–0.25 N)

Suppuration
Implant mobility
Radiographic evaluation

Long-cone paralleling technique
At 1 year follow-up, then adapted to individual clinical assessment
Under healthy conditions the peri-implant probing depth ranges from 2 to 4 mm. However, deeper baseline values may be found, specifically in areas where soft tissue augmentations have been required for esthetic reasons.
Radiographs are essential, (1) to verify the lack of complications during the bone healing process, (2) to better understand the reasons for the pathological condition, and (3) for follow-up of the peri-implant bone level. A radiographic interpretation of the failures may be convenient in clinical practice (Fig. 50.1). There is no evidence for specific scheduling of radiographic monitoring. However, the association of BOP and increased PD over time at a probing site indicates that a radiograph is mandatory.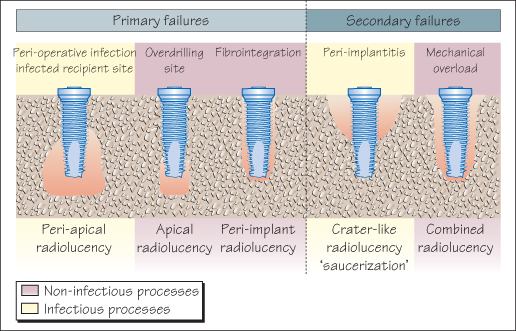 Dental implant mobility indicates the loss of osseointegration, and consequently has no predictive value. There is no treatment for implant mobility except explantation.
Other parameters, such as analysis of peri-implant sulcus fluid, microbiological evaluation of the peri-implant pocket or evaluation of the implant stability by resonance frequency analysis, are currently of little help in routine practice.
Peri-Implant Mucositis
The clinical characteristics are similar to those of gingivitis. If left untreated, it may lead to peri-implantitis (Mombelli, 1999). BOP, as a surrogate variable of peri-implant mucositis, seems highly prevalent around dental implants (73–90%). Limited evidence indicates that mucositis is a reversible process.
Peri-Implantitis
Peri-implantitis/>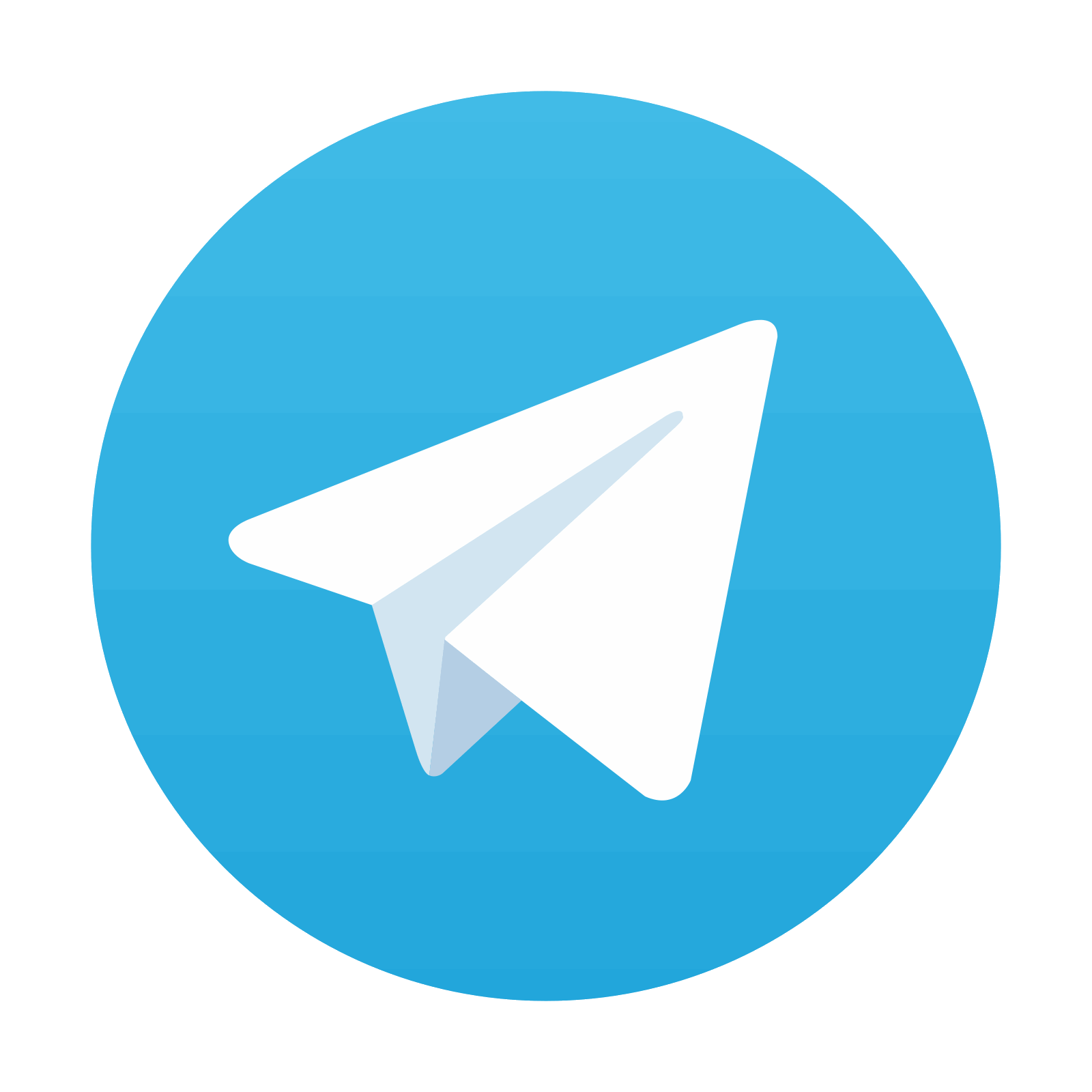 Stay updated, free dental videos. Join our Telegram channel
VIDEdental - Online dental courses