CHAPTER 14
RISK MANAGEMENT
Risk management has evolved as litigation against dentists has increased since the 1970s. In 2005 the American Dental Association (ADA) produced a survey of 15 dental malpractice insurance companies that covered 104,557 dentists regarding the incidence and severity of dental professional liability claims between 1999 and 2003. The incidence of claims and the severity of claims actually diminished. The top three areas involved in paid claims for adverse outcomes for general dentists were:
1. Corrective dental treatment needed (30.7%)
2. Failed root canal (14.3%)
3. Parathesia/nerve injury (8.3%) [1].
The procedures that were most involved were:
1. Crown and bridge (21.8%)
2. Root canal treatment (20.0%)
3. Simple extractions (13.6%) [2].
Hence, in many cases, the claimed maltreatment was reversible or able to be retreated.
As to the allegations made which involved a paid claim, there were:
1. Failure to diagnose (12.3%)
2. Inappropriate procedure (11.7%)
3. Failure to obtain informed consent (8.5%)
4. Failure to refer (5.4%).
More than half of the paid claims were under $10,000 [3].
As the number of malpractice lawsuits against dentists increased in the 1970s, risk management courses began to arise under the banner of "better records to provide a better defense." It was often proclaimed: "Records, records, records." The next development was dentists being sued for not properly informing the patient. The mantra then became: "Inform before you perform." With the progression of risk management from properly completing records to obtaining proper informed consent, the current level of risk management includes the inclusion of the patient in a discussion that allows the patient to be able to take part in his or her treatment plan's decision-making process [4]. I refer to this as a "co-diagnosis" (see Chapter 22).
All these developments in risk management, from records to informed consent to the actual inclusion of the patient in the decision-making process, are important to prevent an alleged malpractice lawsuit. Other current views include "treat your patients as your friends," "a value-centered practice," and "make your patients part of your dental team," though risk management has now evolved to a new proactive perspective: practice enhancement through risk management [5].
Before further discussion of risk management, basic knowledge, and the dos and don'ts of risk management, be sure to understand the difference between an incident and a claim as described in Chapter 1.
If you truly believe the problem is only an incident that is easily corrected without a patient's legal threat, then try and work out a solution agreeable with the patient. As the saying goes, "The secret of life isn't what happens to you, but what you do with what happens to you." When confronted by an upset patient, there are several key guidelines you should follow. First, make sure you understand the patient's problem: what he or she is actually angry about. Be very attentive and listen. Then look at it from the patient's point of view: be understanding and empathic, not sympathetic; don't try to placate the patient. Have confidence in what you are saying and stay calm at all times. Ask the patient, "How can I make you happy?" Then work toward a positive solution for you both. Keep in mind that an alleged malpractice lawsuit, even if it is found in your favor, will be emotionally, physically, and financially draining. However, be alert to the legal ramifications of returning the patient's money, paying another healthcare provider, or redoing treatment for free. Each of these situations may return to haunt you. If a basic mutual understanding of how the problem will be resolved is agreed upon, be sure to do it properly. If not executed with care, it may appear to be an admission of wrongdoing (malpractice) in the eyes of the patient and his or her attorney. In such cases, guidance from your malpractice carrier may be worth their involvement.
TRUE CASE 25: Too many "near misses"
The dentist who graduated dental school approximately 5 years earlier had several incidents where patients made complaints about several different treatments, including removable partial denture, complete denture, a root canal, and surgical postoperative infection. Over those past 5 years he had contacted the insurance carrier regarding how to handle these incidents. All situations were eventually treated, corrected, or satisfied without any malpractice claim. When it came time to renew the dentist's malpractice insurance, he was told that it could not be renewed at the same rate. Either he would have to pay an additional premium or he would be refused coverage due to the fact that he reported, in their opinion, too many incidents. This led the insurance company to think that he had a problem. The dentist retained coverage elsewhere.
THE DOS AND DON'TS OF RISK MANAGEMENT
1. Do retain your records as long as possible (see Chapter 8). Do not ever give original records or radiographs to anyone, including your attorney or insurance company, unless under a court subpoena.
Having been involved in many defense and plaintiff attorney offices, I usually see one or two unmarked, unnamed small radiographs floating around or even on the floor. With today's digital radiographs, retrieval is much easier unless they have been deleted. Prior to any radiograph deletion, be sure to print out several copies and mark them as final copies. No deletion should be made prior to the time when the statute of limitation has run its course. It would be best to electronically archive and not delete the old digital images, if possible.
If you are employed, make certain the employer retains the records for at least 10 years after you leave and that you have the right to have access to those records if needed. If you are selling your practice, be sure the buyer retains the records at least 10 years after the sale and that you have access rights to those records if needed.
Both of these situations are necessary with employment or buy/sell contracts so you can have access to needed records in the case of an alleged malpractice lawsuit. Without such agreements the other party may not allow you access without a court subpoena or may even destroy the old records.
2. Do document all canceled appointments, late arrivals, and no-shows, along with any reasons given. Do document the patient's failure to cooperate with your care, including home care instructions. Both of these documentations allow and support the defense's argument of contributory negligence, as described in Chapter 3. They also provide reasons to terminate the doctor–patient relationship if necessary, as discussed in Chapter 10.
3. Do obtain and document valid informed consents and informed refusals (see Chapter 8).
4. Do not use abbreviations in the records that are not universally used. Do use only those abbreviations which would be understood by any dentist. In the case of an expert's review of the records, if the abbreviations are not understood correctly, the expert may interpret wrongly. Also, ethically, under the concept of non-malfeasance, another dentist may misinterpret your abbreviation and subsequently and inadvertently cause harm by his or her reliance on your abbreviations.
5. Do medical consultations and document them when necessary. It is very easy to believe you have a great understanding of the patient's complicated medical history and you are only doing a small, noninvasive procedure, and that a medical consult is not needed until the patient has an unexpected adverse reaction in your office.
6. Do ask patients for any changes in their medical history at every appointment or as necessary. There are many changes that may occur to a patient between appointments that the patients think are unimportant to dentistry but in reality have a great impact (True Case 16).
7. Do inform the patient and document it when things go wrong. The sooner the patient is told and understands the complication or bad result, the sooner the statute of limitations start tolling. Of course, it is best to correct the situation if possible.
8. Do not practice beyond your ability. Knowing your limitations is one of the best ways to prevent a lawsuit. If you are attempting a newer procedure be sure to have been properly trained and have informed the patient that the procedure is new, such that a valid informed consent occurred.
9. Do not practice beyond the scope of dentistry as defined in your state. Many states do not allow Botox, collagen injections, rhinoplasties, or other such procedures to be done by dentists. Writing a prescription for an employee who you think only has a cold and who delays treatment, only to end up in the hospital with a more serious condition due to detrimentally relying on your advice and prescription, may cause a court to find you are practicing medicine without a license. Additionally, the removal of all amalgam restorations from a patient to treat alleged allergies without a medical consultation supporting such treatment may also cause a court to find you are practicing medicine without a license.
10. Do maintain proper medical emergency protocols and periodic employee training. This is a necessity on all levels: ethical, legal, risk management, and practice management.
11. Do refer patients to the proper practitioner when necessary. Ethically, beneficence, the patient's well-being, should always be at the forefront of your patient care. The standard of care requires you to properly refer the patient.
12. Do not allow patients to dictate what treatment should be done. Although patient autonomy is important, the ethical cornerstone of nonmalfeasance also comes into consideration such that the dentist may not participate in the patient's self-injury. In other words, the dentist must not perform treatment that is not in the patient's best interests.
13. Do not abandon the patient. Dentists, who have not only an ethical duty but also a duty to fulfill the standard of care, must be available or arrange for after-hours emergency care for their patients. Do not allow the staff to deflect all patient inquiries when they ask to speak to the doctor. Finish all treatment in a timely manner.
14. Do be available to be contacted or make arrangements for patient care 24 hours a day, 7 days a week. A dentist's not being available is one of the top reasons lawsuits are initiated.
15. Do not discriminate or be biased. Be professional, fair, and just to all.
16. Do not accept litigious people as patients. It is difficult to see the unspoken intent of a patient intending to sue regardless of the treatment rendered. Watch out for "patient setups" such as: "You're the doctor, whatever you think is best" or "Do you guarantee your work?"
17. Do not return a fee without a Release of Liability (also called a Release of All Claims). The return of a fee without such a signed document may be used to show guilt or the dentist's consent that treatment was wrong.
18. Do not sue a patient to recover a fee unless you have reviewed the treatment rendered and the chart and know that they will be able to survive the scrutiny of a malpractice claim by the patient. It is highly advisable to pursue other avenues of collection prior to any lawsuit, including those in small claims court, to collect a fee. Phone calls, internal office letters, and a collection agency familiar with healthcare collections may be a better route to collect fees. Prior to any collection effort, always talk only to the patient (due to the Health Insurance Portability and Accountability Act [HIPAA]) or guardian (if the patient is under 18) and be understanding of the patient's situation. Endodontic and prosthodontic treatments are easy targets for an unhappy patient's attorney.
19. Do not assign employees illegal job duties. Be fully aware of your state's allowed auxiliary job duties. For each employee who has any type of licensure, update yearly as needed to make sure he or she is still registered or licensed.
20. Do listen to what is being said by your staff. There are many situations that occur in the dental office of which the dentist is not aware due to the fact that he or she is normally busy treating patients. The staff may create an unnecessary problem not only by what is said but also by their attitude toward a patient. Additionally, patients notice disgruntled employees or if intra-office bickering is allowed to interfere with patient care and staff interaction.
21. Do not have staff block patients' phone calls. Patients often feel they are justified and understood better if only they could speak to the doctor. Most times the patient only needs to express his or her concerns. In this />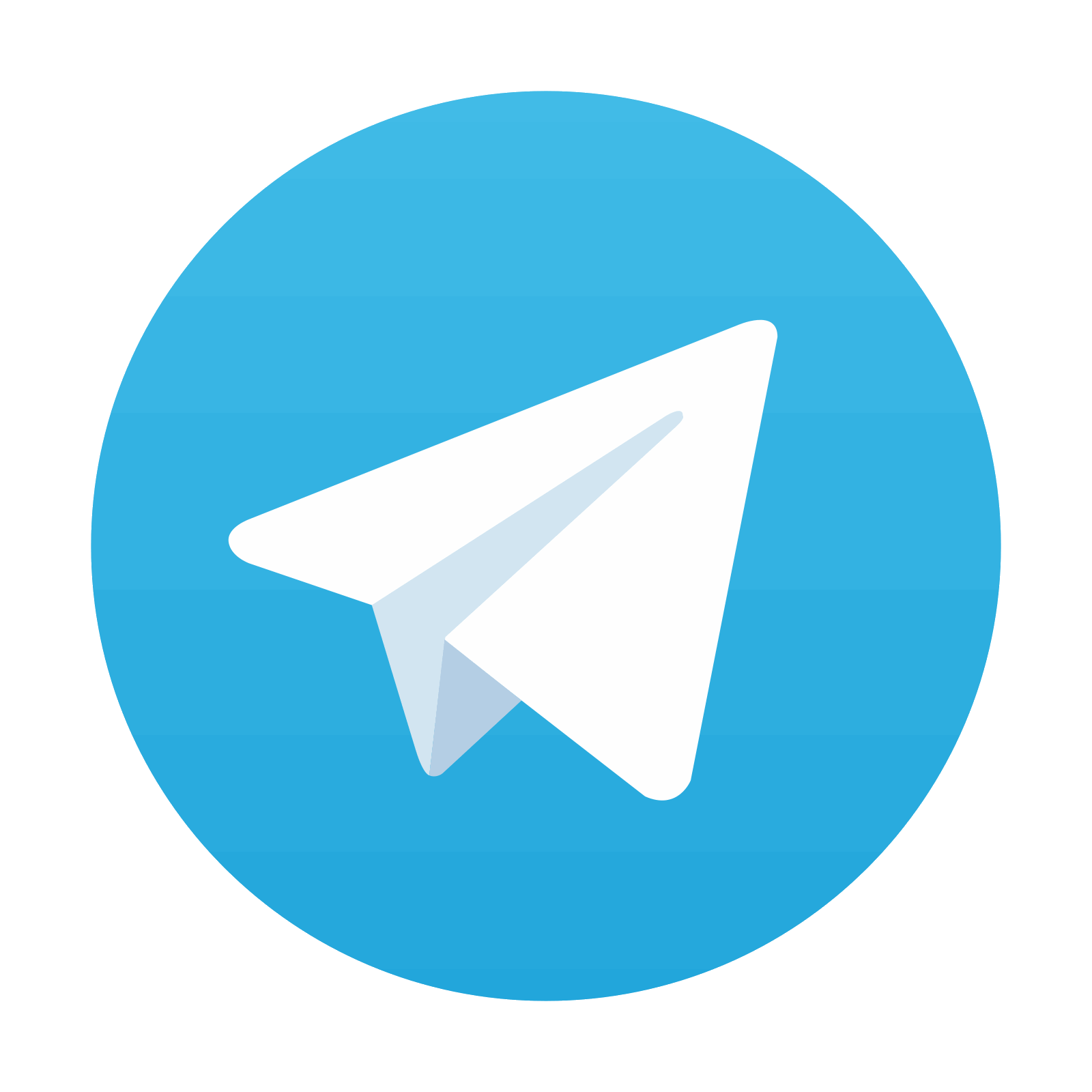 Stay updated, free dental videos. Join our Telegram channel
VIDEdental - Online dental courses